How to Use Multitasking on iPad Running iOS 9
Summary
Multitasking in iOS 9 allows users to run apps side by side on your iPad. Read this guide to know how it works.
Download this professional iPhone iPad cleaning tool to make daily cleanup for your iDevices after reading this guide on how to use multitasking on iPad in iOS 9.
iOS 9 is coming out this fall with a set of new features and performance enhancements. One of the attracting features is the Multitasking on iPad in iOS 9. The multitasking on the iPad includes three aspects: a Slide Over app sidebar, a side-by-side Split View, and the Picture in Picture window. Here we will talk about how does multitasking work on iPad in iOS 9.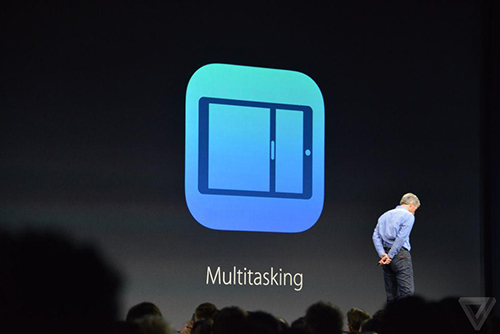 How Does Multitasking Work on iPad in iOS 9
Slide Over
The first stage of multitasking on iPad in iOS 9 is Slide Over. It allows you to jump into a second app while running the main app without closing it. Just swipe from the right side of the display and a narrow pane opens up. A second app is placed along the side of the screen, and the original app is running at full size. For iPad Air 2 users, these two apps can also be run at equal sizes right next to each other.
To run the second app you need in the Slide Over pane, just swiping down from the top of the display opens up a vertical strip of icons. Tap on the app you want to open in the narrow window.
You May Like: Common iOS 9 Update Problems and Fixes You May Need >
Split View
Split View is true multitasking that is now made for iPad Air 2, which lets you run two apps side-by-side. You can use both apps fully functional, with each taking up half of the iPad screen. It lets you read articles in Safari while while taking notes in the Notes app, enjoy a novel in iBooks composing an email in Mail.
To activate it, you can just swipe your finger from the right side of the display, this will bring Slide Over as we talked in the first part, then drag the Slide Over window into the center of the screen, it'll enter Split View.
Related Reading: How to Recover Lost Data Due to iOS 9 Update >
Picture in Picture
The PiP (Picture in Picture) on iOS 9 automatically moves a playing full-screen video to playback if a user presses the Home button or taps a notification that brings them into another app. The PiP mode lets you put a small video player at the corner of your iPad so you can continue to use other apps at the same time.
Also Read: How to Speed up iOS 9 Devices >
If you want to free up space on your iOS 9 devices, you can download this amazing iOS cleaning tool PhoneClean to give a try.
The Bottom Line
iOS 9 makes your Apple life more effective and interesting by giving you a bunch of new features and improvements. If you want to learn more about iOS 9, you can refer to A Complete Guide to iOS 9 Update. Here you will get the detailed info on iOS 9.
More Related Articles You May Like
Share Your Thoughts With Us