How to Use Private Browsing on iOS 7 Safari
Summary
If for any reason you don't want your Safari browsing history to be saved, the private browsing on Safari is a good choice. Follow this how-to guide, you'll know how to use private browsing on iOS 7 Safari well.
Download and try out PhoneClean right before you get started with this tutorial on how to use private browsing on iOS Safari.
To help users re-access the webpage they've visited before, Safari saves any page in your browser history by default, and all your browsing history in Safari is available to all your iDevices via iCloud Tabs. But what if for any reason (like for the sake of your privacy) you don't want certain sites to be revealed to other eyes through the browsing history Safari has saved? The first solution came to your mind might be the Private Browsing in Safari.
You may want to know: How to Clear all Browsing History in Safari
About Private Browsing
Private Browsing is an optional Safari browsing mode which will prevent tracking data from the browsing session to be stored. That means no cache files, cookies, or browsing history will be collected or saved, making your personal data well secured. It's a practical and useful browsing mode on iPhone, iPad, and iPod touch, because you can set it up directly in Safari, without losing the existing Safari browser pages. What's more, the iOS 7 made it easier than previous version. Confused to do it? I'll walk you through this step-by-step guide on how to use private browsing on iOS 7 Safari.
How to Use Private Browsing on iOS 7 Safari Easily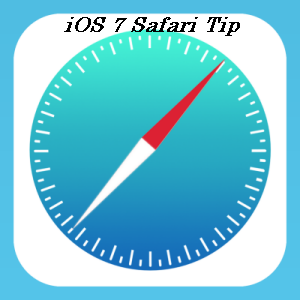 iOS 7 Safari
Open Safari from your iPhone/iPad home screen.
Tap on the show pages icon.
Now tap on Private in the lower left hand corner to enable private browsing, and then choose "Close All" or "Keep All" according to personal needs.
Tap Done and continue your browsing safely.
Now after switching to Private Browsing in Safari, you can search any website safely. While other than using private browsing, do you want to secure your private info even better? PhoneClean will be your smart choice. It's a unique iOS cleaning tool that can protect your privacy from prying eyes by completely cleaning up all kinds of private content on your device, including messages, Internet history, Safari cookies, calling history, email caches, etc. Why not to try out PhoneClean personally?
More Related Articles You May Like
Share Your Thoughts With Us