How to View iPhone Video on Computer Easily
Summary
Watching videos all the time on iPhone will consume the power of the battery. In this guide, we will show you how to view iPhone video on Mac/PC computer to save the energy of the battery on your device.
Go to download this award-winning software to manage your iPhone content after reading this guide about how to view video on computer.
Using iPhone to watch videos has become a habit for many people in their daily life. Absolutely, the high resolution of iPhone screen makes iPhone become the perfect video player. However, we have to admit that the power of iPhone battery could not last long enough to support playing videos and its life span will be reduced gradually. If you really want to watch the videos downloaded or stored on your iPhone, you can try to view iPhone videos on computer by syncing them from device to your Mac/PC.
For purchased videos, iTunes allows you to sync them from iPhone back to computer. However, for non-purchased one, it won't help you. Except iTunes, you can use iPhoto of Mac or AutoPlay of Window to transfer videos you shoot by your iPhone to computer. In this guide, we will show you a simple way to transfer videos from iPhone to computer to view.
You May Like: How to Get Videos from Computer to iPhone >
The Tool We Will Use
AnyTrans is an award-winning software to allow iPhone/iPod/iPad users to manage their iPhone data on computer. It supports transferring videos from iPhone to Mac/PC computer, to iTunes, to another device without losing any data. With it, you can transfer purchased and non-purchased videos easily with a few clicks. And it supports making videos perfectly fit every Retina display automatically when you try to transfer videos from computer, iTunes, or iOS devices to your iPhone/iPod touch/iPad. Besides videos, you can also use AnyTrans to manage photos, music, contacts, notes, books, messages and more data.
How to View iPhone Video on Computer with AnyTrans
Step 1. Free download and install AnyTrans on Mac/PC computer, and connect iPhone to computer via a USB cable. Tap on

.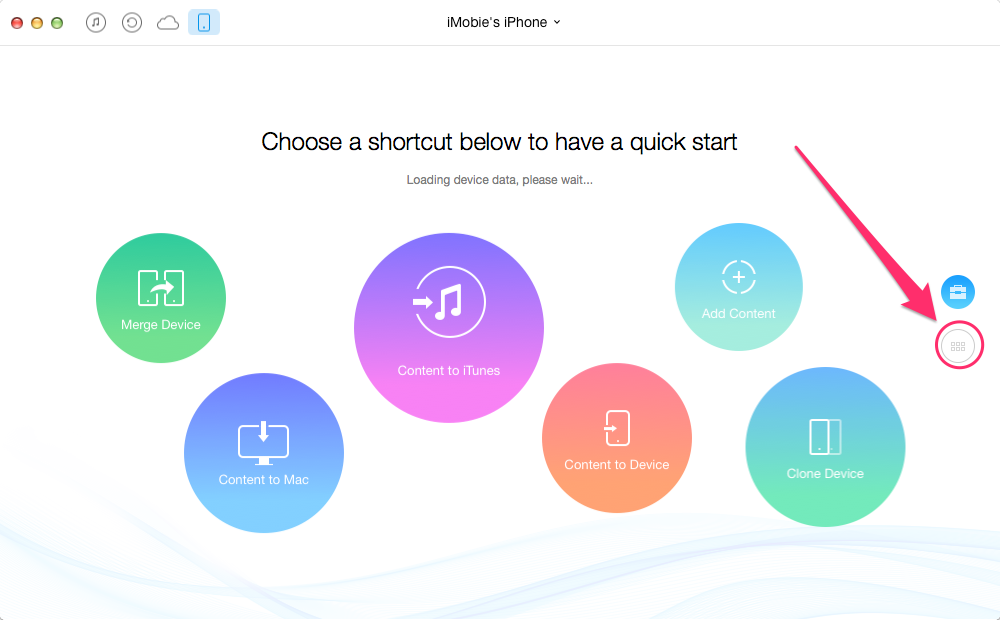 How to View iPhone Video on Computer – Step 1
Step 2. Click Videos > Select "Home Video" among the various types.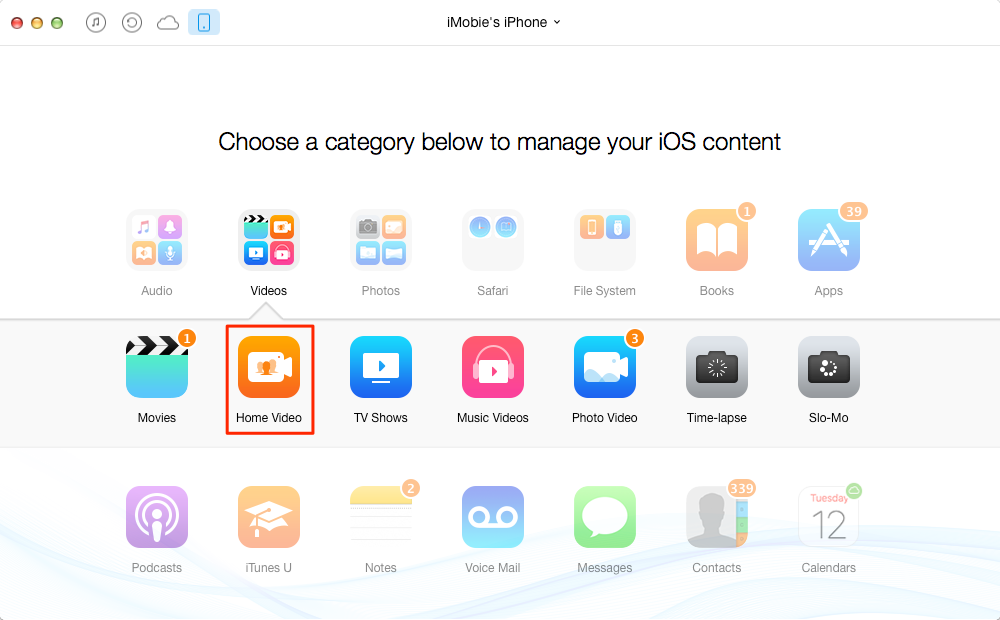 How to View iPhone Video on Computer – Step 2
Step 3. Choose the videos you like > Click on "Send to PC/Mac" button.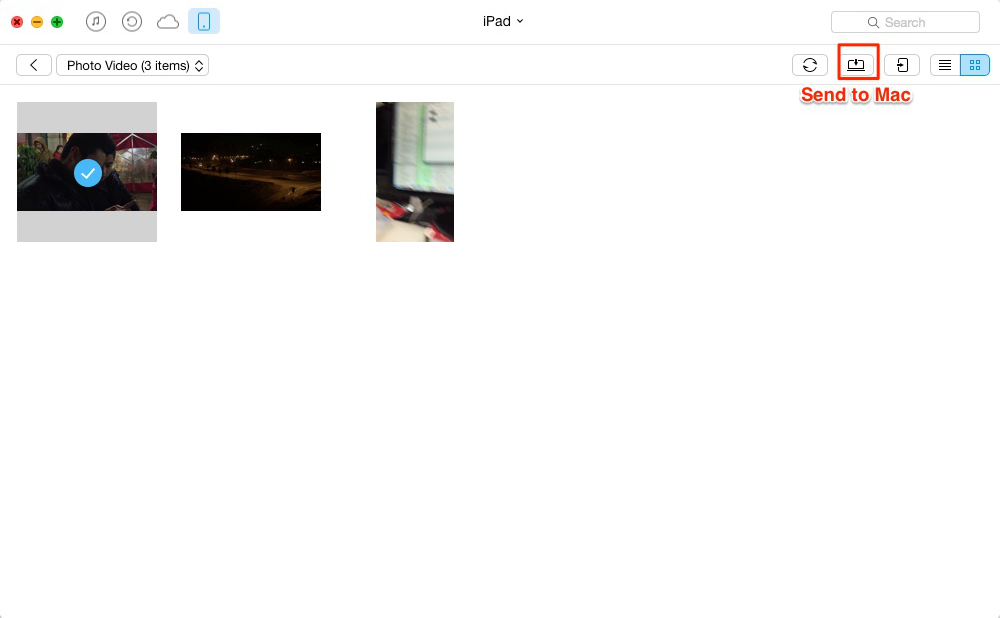 How to View iPhone Video on Computer – Step 3
The Bottle Line
AnyTrans can give you a way to manage your data on iOS devices all the time, you can rely on it to help you. Why not download it now? If you still have any question about this guide, you can contact our support team by Email. If you like this guide, don't forget to share it with your friends.
More Related Articles You May Like
Share Your Thoughts With Us