VLC for iPhone iPad now Gets Back to iTunes App Store
Summary
As the most popular media player on Mac and PC, now VLC is also available for iPhone and iPad. After a two-year absence, VLC returns to App Store.
Download this iTunes Alternative so that you can make use of it after reading this VLC for iPhone iPad now Gets Back to iTunes article.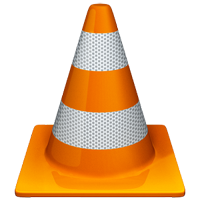 VLC for iPhone iPad
After a two-year absence, popular video player VLC is returning to the App Store with a new app for the iPhone and iPad. The new VLC for iOS will be available later today (it will start propagating at midnight in the various international App Stores) as a free download.
In terms of visual appearances, the app isn't too dissimilar from the old version that was available on the App Store in 2010. A main screen lists all your media with thumbnail previews, and you can tap on an item to start playback in a full-screen media player.
Don't Miss: How to Play MKV Video on an iPad >
New Features in VLC
Aside from improvements under the hood, there are several new options for uploads and downloads: available in the Settings, VLC supports a "WiFi Upload" feature that lets you upload files through a desktop web browser running on the same local WiFi network.
It's like a new "Download from Web Server" option where you can enter the URL of a file you want to download within the app. The app comes with support for Network streams, iTunes file sharing (which I have been using to load files from my Mac), and Dropbox integration.
Dropbox is interesting, as it lets you download any file from your Dropbox account, but I don't like the way the VLC team implemented navigation across folders: if you navigate inside a sub-folder, you'll notice that there's no way to go back to the main folder because the Back button takes you straight to the Settings, where you'll have to tap on Dropbox again and start over. The VLC team says that more cloud services will be added in the future, and I'm also looking forward to improved navigation.
[VIA]
More Related Articles You May Like
Share Your Thoughts With Us