What You Need to Know about Data Recovery
Summary
What is data recovery? What is the principle of data recovery? Read this Wiki page to figure them out and know more about data recovery.
Free download PhoneRescue and recover deleted or lost data from your iOS devices after reading this Wiki page of PhoneRescue.
By the nature an iPhone is always in danger of getting damaged, lost or stolen. How about your important iOS data? To help you recover your lost or mistakenly deleted photos, messages and other data on your iPhone, we collected 5 top best iPhone Data Recovery Software and evaluate them carefully to provide valuable references for you.
- Click Delete or Format button to erase the data you don't mean to
- Lose data because of viruses or malware
- Data becomes damaged, unreadable, corrupted or inaccessible because of hardware or system malfunctions
If you find you struck in any situation above and you want to get those lost data back or make unreadable data readable, this process of getting them back is called Data Recovery.
In this post, we will offer you some basic knowledge about data recovery so that you can keep your data safe and get them back if you delete by mistake or lose them without reasons.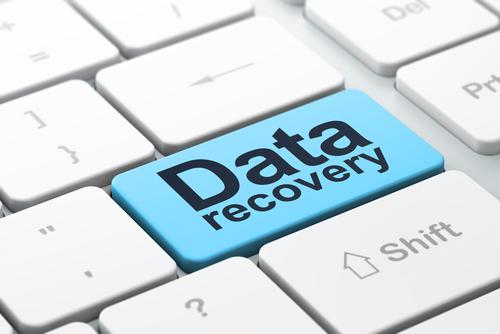 Image Credit: best-5.com
What is Data Recovery?
Date Recovery is the process of restoring data that has been lost, accidently deleted, corrupted or made inaccessible for any reason from a hard drive, removable disk, or other type of electronic storage media when the data cannot be accessed via normal means.
What is the Principle of Data Recovery?
When we deleted a file, in fact, it just modifies the first two bytes in the file header of this file. And the modifying will be mapped to the FAT of this file, and a deleted tag also will be added to the file so that we can't see this file any more. So it means that this file is still stored in our disk.
However, once some new files have been written to the hard disk, they will cover the original position that the deleted file occupy. At this moment, the deleted files can't be restored any more. Apart from this situation, normally you can get deleted files back.
Therefore, the principle of data recovery is searching and analyzing the file header in the disk to find out the files that have been marked, and then try to rewrite the two codes.
We can draw two conclusions from the principle of personal information , one is that the deleted files can be recovered only if its space is not be covered by other files, another one is that we can't delete files completely with common deleting methods. It means that we need to some cleaning software to eliminate data recovery to ensure privacy, for example, PhoneClean is a fantastic cleaning software for iPhone, with it you can deleted personal data, junk files, etc.
In all, know more about data recovery so that you can judge whether your lost or deleted data can be recovered or not, and deleted personal data completely to keep your privacy at the same time.
The Bottom of Line
If you have any question or idea about this article, please be free to contact with us by sending an Email or leaving a comment in comment section. We will reply to you as soon as possible. At the same time, remember to share it on your Facebook or Twitter to make more people know the knowledge about data recovery.
Top Posts on Recovering iPhone Lost Data:
More Related Articles You May Like
Share Your Thoughts With Us