iCloud – What you Need to Know
Summary
iCloud is a new word to iOS novice, because they don't understand its definition and function, as well as its advantages and disadvantages. Below will give you a brief introduction for that.
iCloud can just share the latest 1,000 photos, which seems unhandy for an iOS device user. Luckily, PhoneRescue will get back all your photos.
What is iCloud?
What is iCloud? What does iCloud do? A quantity of questions related will occur to an iOS novice's mind, right? iCloud, launched on October 11 of 2011 by Apple Inc., is a cloud storage and cloud computing service. Through its service, an iOS user can easily access photos, contacts, messages, bookmarks, etc, everywhere since it will automatically backup personal information on iOS device. Just typing in an apple ID over Wi-Fi, the iOS device personal information will be synced.
> To sync iOS device personal data, iTunes backup can also do this job.
What does iCloud do?
iCloud will backup all iOS device contents to Apple server instead of iTunes. By connecting iOS device over Wi-Fi, it will automatically back contents up daily. On the contrary, under the circumstance of Internet, the iOS device data can be accessed anywhere and anytime.
Highly Recommended: Ways to Free up iCloud Storage Space >
Sync Purchased Information and Process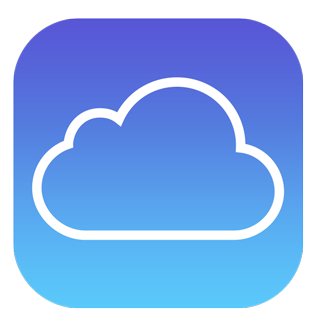 what is iCloud
Anything the iOS user charged in iTunes, App Store and iBooks will be recorded by iCloud for downloading it again. Meanwhile, to continue reading, watching, listening, playing or other else is also acceptable, because iCloud would give a guideline about where to go on.
Share Photos Whenever and Whatever
Once a photo taken, it will automatically store to iCloud over Internet connection. Photo stream can also be created for comments from shared photos and videos among friends and family. However, it's really a pity to share just 1,000 photos free with latest 30 days. In this case, want to recover the photos previously? The powerful third-party data recovery software is much needed. PhoneRescue is the exact tool to preview and retrieve files selectively.
Refind Lost iOS Device
iCloud provides the powerful feature to get back iPhone/iPad/iPod touch once losing iOS device. Want to know how it works? By orientating specific location of device! At the same time, Apple ID and password are required for whoever want to use that device if want to turn off find my iPhone.
Backup and Restore
Mail, contacts, calendar, documents, bookmarks, notes, etc, have been used daily. Right? A great news that iCloud can take care these information by backing them up over Wi-Fi connected, including accounts and passwords. Since built into iWork for iCloud beta, it's ok to start a project in Pages, Numbers or Keynote in more places.
Want to know how to set up iCloud for iOS device? Please refer to how does iCloud work.
Note: iCloud only provides 5GB free storage for backup. For more space, it's ok to buy it. Although needs to pay, it is really necessary for iOS user with only 16GB/34GB/64GB storage space since it will backup all the important personal information.
1. You'd better to try iTunes Backup if the file storage is over 1GB.
> To see which one is better, please see FAQ iCloud or iTunes Backup.
2. If you don't back up your device to iCloud for 180 days or more, Apple has the right to delete your iOS backups
Top Posts on Recovering iPhone Lost Data:
More Related Articles You May Like
Share Your Thoughts With Us