What is iMovie – a Flexible Apple Video Editing Application
Summary
This page is all about iMovie definition, features and how it works on iPhone/iPad/iPod/Mac. Check this guide to learn more.
Quickly Download AnyTrans and try to transfer videos from old iPhone to new iPhone 7 before reading this guide.
iMovie is a video editing software application sold by Apple Inc. for the Mac and iOS (iPhone, iPad, iPad Mini and iPod Touch). It was originally released in 1999 as a Mac OS 8 application bundled with the first FireWire-enabled consumer Mac model – the iMac DV.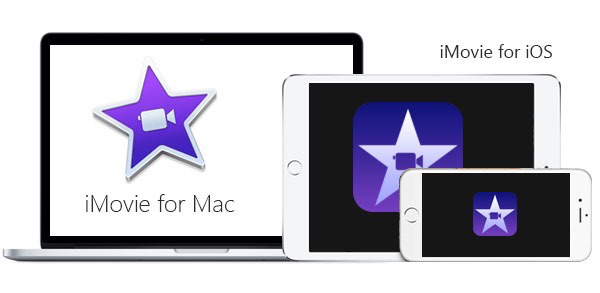 What is iMovie – Apple Beginner's Guide
iMovie imports video footage to the Mac using either the FireWire interface on most MiniDV format digital video cameras or the computer's USB port. It can also import photos and video files from a hard drive. From there, the user can edit the photos and video clips and add titles, themes, music (Learn: how to transfer music from old iPhone to iPhone 7), and effects, including basic color correction and video (Learn: how to recover deleted videos on iPhone 7) enhancement tools and transitions such as fades and slides.
Don't Miss: How to Transfer Photos from iPhone to iPhone
iMovie Features
With iMovie app on the iPhone, iPad, Apple users can edit photo and video clips, add themes, tittles as their own style. It makes browsing, watching, arranging and saving your clips more fun in addition to making them great videos (Learn: how to transfer videos from computer to iPhone ) or trailers. Well, living to the spirit of iLife suite, iMovie is integrated with your iTunes and iPhoto libraries making it simple to add photos (Learn: how to transfer photos from Mac to iPhone 7) as well as music to enhance your movies (Learn: how to share movies on iPhone iPad). It also allows you to trim and add audio files with audio fade effects.
Related Reading: How to Add Music on iPhone 7
iMovie Helps You:
Easily import footage from digital camcorders and still cameras (that support video capture).
Organize your video in a central repository, across your Mac or on external hard drives.
Gather, view, edit, and share your edited movie files.
Create movie files that include music, sound effects, themes, menus, titles, transitions, etc.
Save your edited movies onto physical media such as a DVD, CD or as a file on a hard drive.
Share your movies on the Internet through services such as MobileMe Gallery, YouTube, and personal web sites.
Related Articles You may be Interested
Share Your Thoughts With Us