What Is iTunes LP
Summary
Apple introduced iTunes LP on 2009 by bringing an interactive experience for albums purchased from iTunes Store.
Take a tour of this awarded software so that you can make use of it after reading this What Is iTunes LP article.
iTunes LP is an enhanced music album format introduced by Apple on 2009. So far there are about 100 iTunes LP albums are available on iTunes Store. Although many reporters criticized that Nobody cares about iTunes LP, we still Apple has its reason to promote this service.
Great news is that the music content in an iTunes LP album comes without DRM copy protection and is in the high quality 256Kbps AAC format. The file that is downloaded to your hard drive can be identified by the .itlp extension and is a special format made from a library called, TuneKit.
Don't Miss: How to Transfer iPhone Purchases to iTunes
Enhanced Content with iTunes LP
As mentioned above, iTunes LP format is made to deliver a far richer interactive experience (comparing with the flat and normal digital music tracks). The enhanced iTunes LP content can be variable from one album to the next, but can consist of bonus features such as:
Album covers.
Animated lyrics.
Exclusive interviews.
Liner notes.
Photo sets of the artist or band.
Bonus tracks.
Music videos.
How to Purchase and View iTunes LP Content
You can browse, purchase and download iTunes LPs using a computer with iTunes 9.0 or above. You can also buy an iTunes LP on an iPhone, iPad or iPod touch, but since the full package of iTunes LP is too large (usually about 500MB in size), you still need to download the extra content to an computer.
If you have purchased an iTunes LP on an Apple mobile device and want to be able to view all of the bonus content that comes with it, then you can follow Open iTunes > Store menu tab > Check For Available Downloads: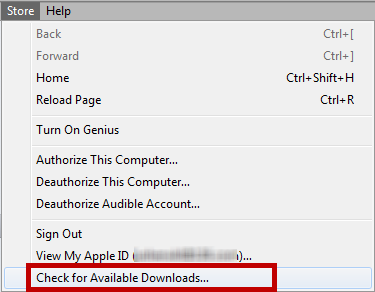 More Related Articles You May Like
Share Your Thoughts With Us