If you also have the question that "What's my iPhone backup password?", then read and follow this article to find out your answer and get some fixes.
Q: Recently, I buy a new iPhone 8. And I want to restore some data from my old iPhone 6's backup in iTunes. It asks me to enter the password to unlock my iPhone backup. What is my iPhone backup password? I can't remember my iPhone backup password at all. What can I do?
What Is My iPhone Backup Password
Do you also having this question that "what is my iPhone backup file password"? There are two things you need to make clear. One is that what do "iPhone backup password" mean? "iPhone backup password" is the password you set to encrypt your iPhone backup when you making it in iTunes. It is not your Apple ID password, not the iPhone password, and not the iTunes Store password, but the encrypted iTunes backup password.
The other one is that what is the iPhone backup password specific combination is? You may remember part of the password, or forgot it completely, or even can't remember you have set one. However, this password is the only key to unlock your encrypted iPhone backup, without it, you can't do anything with the backup.
What to Do If I Forgot iPhone Backup Password
Solution 1: Remove the iPhone backup password if you don't want to use the backup. In iOS 11 and later, you can remove the old iPhone backup password easily. If your iPhone not running on iOS 11, you need to update it to iOS 11 at first. Then you can follow steps below to make it:
1. On your iPhone, go to Settings > General > Reset.
2. Tap "Reset All Settings" > Enter your iPhone passcode.

This will reset settings like display brightness, Home screen layout, and wallpaper. It also removes your encrypted backup password. Won't cause other data losing.
Don't Miss: How to Fix: Lost Data After iOS 11 Update >
Solution 2: Recover the iPhone backup password if you use Keychain in Mac. This method has a premise that is you have saved your password to Keychain on your Mac. If can't remember whether save or not, you can just have a try. And the detailed steps are here in this guide.
Solution 3: Try administrator password if you indeed never set an encryption backup password. Some users say iTunes will automatically set your Windows or Mac administrator password as a backup password. There is no evidence to prove it. Actually, Apple says iTunes doesn't encrypt your backups by default. Anyway, you can just have a try.
Solution 4: Try iPhone backup unlocker software if you still want to use the backup. iTunes doesn't provide a way to recover encrypt backup password, while some professional iPhone backup password recovery tools can help you find it out with an easy way. You just need 3 simple steps: Select your backup > Select a password attack type > Begin password recovery. The time depends on the complexity and length of your password..
The Bottom Line
After reading this guide, do you already have you answer for "what is my iPhone backup password"? If you can't remember your iPhone backup password, you can try the solutions mentioned above. Hope this guide is helpful for you.
More iTunes Backup Related Articles You May Like:

Thea Member of @iMobie_Inc., an optimistic & senior iPhone user, like to share tricks and solutions about iOS related issues.
Popular Articles & Tips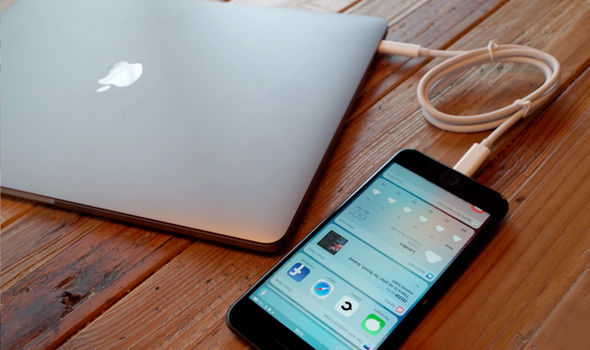 How to Fix iTunes Backup was Corrupt or Not Compatible >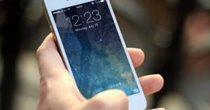 Top 15 Tips for Saving Battery on iPhone iPad >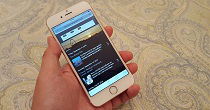 Quick Solution to iTunes Syncing Problems >