How to Get Music on iPod with Winamp
Summary
With an iPod Plug-in for Winamp, you can get music from computer to iPod using Winamp without iTunes.
Take a tour of this awarded software so that you can make use of it after reading this How to Get Music on iPod with Winamp guide.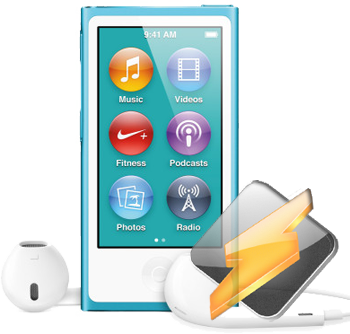 Winamp is an old-school media player for Windows and Android devices. If you're one of Winamp fans, who never have a plan to switch the media player from Winamp to iTunes, then you can follow this guide to get your music from computer to iPod. For sure you can do this without using iTunes.
The Tools You'll Need
A latest version of Winamp and an iPod Plug-in for Winamp
An iPod
A music library on computer
How to Get Music on iPod with Winamp
Step 1. the Winamp program and select "Import from iTunes" This will copy your music files from your iTunes installation and categorize them in Winamp. If you don't have an iTunes library, you may simply add files to Winamp.
Step 2. Connect your iPod to the computer > and your are going to find it in Media Library: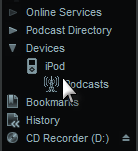 Step 3. Click the songs you want to add to iPod > Right click the mouse > Send > iPod: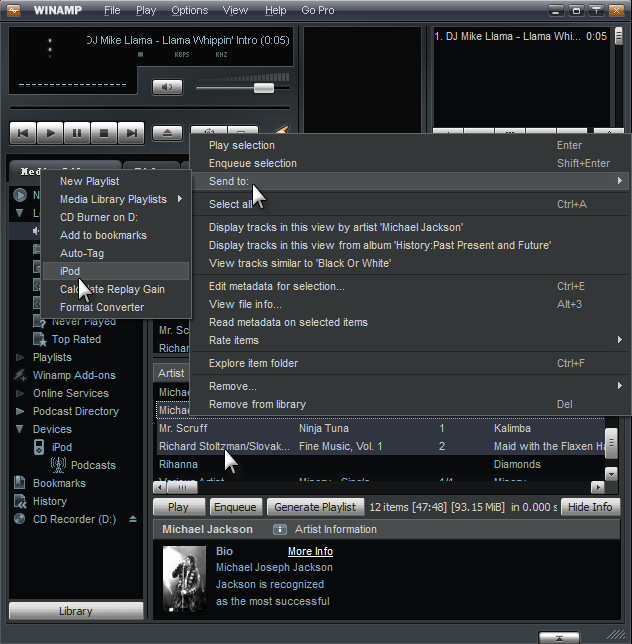 Although Winamp Interface Is Complicated, It Just Does the Work
An Winamp Alternative Solution to Manage your iPod Music
Continuously installing, updating and removing plug-in or add-ons on Winamp is annoying no matter how much you love Winamp. So if you long for a much easier solution to manage your iPod music, AnyTrans is the way to go.
Can't Miss:List of 2014 Top iTunes Alternatives >
Why AnyTrans
AnyTrans brings a comprehensive iPod music management to make the impossible happen. It will guide you to backup music and movies on iPod to computer or iTunes library, especially when you got a sudden and serious hard drive failure and lost all music on it.
In addition to this, it offers you a worry-free Winamp iPod Music Adding alternative. You won't be afraid of losing the precious music after iTunes sync. Start Taking A Tour >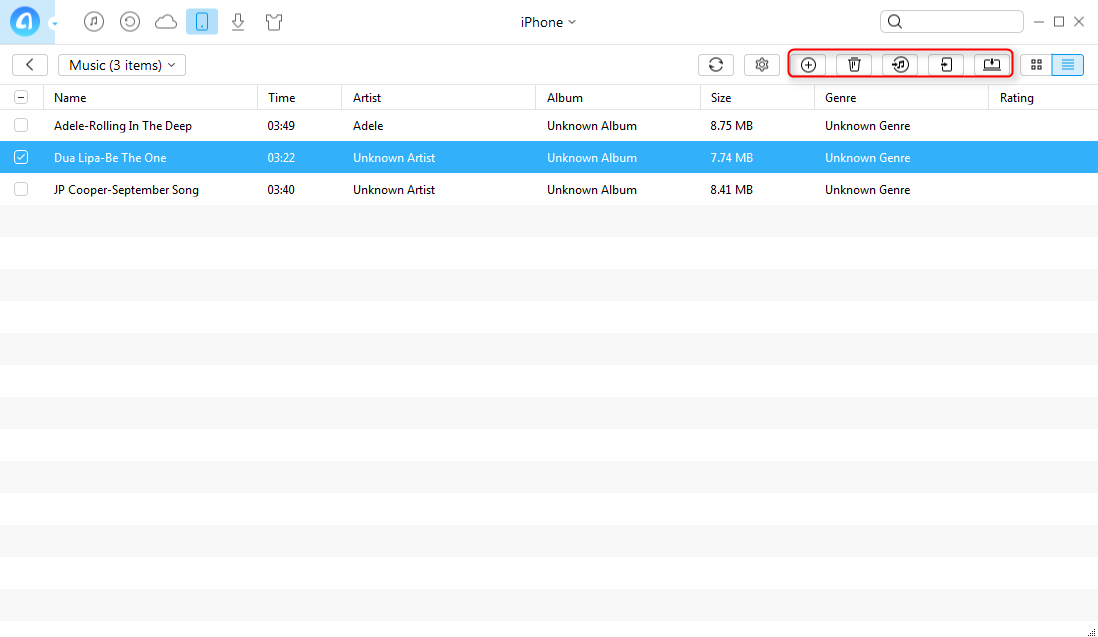 AnyTrans Overview - Simple and Self-explained Interface
More Related Articles You May Like
Share Your Thoughts With Us