How to Play WMV Files on iPhone 5/5s/6/6s
Summary
How to play WMV on my new iPhone 6s? In this guide, we will show you a simple solution to transfer WMV to your iPhone and make it playable.
Try this all-around iOS content manager to make use of it. Now read on this guide to know how to transfer and play WMV on iPhone 5/5s/6/6s.
Short for Windows Media Video, WMV is a video compression format developed and introduced by Microsoft. Firstly released in 1999, WMV was the arch rival of RealVideo format, which is used and promoted by RealPlayer.
Since the latest version, WMV 9, is gaining popularity as a format for Blu-ray Discs and is comparable with the H.264 format, capable of high definition video playback, you have big chance that some HD movies saved on your Windows PC is with WMV format. So how can you play a WMV video on your handhold gadget, say a novel new iPhone 6s (Plus)? Read on to find a solution.
Don't Miss: How to Transfer Music from iPhone to iTunes
The Tool You'll Need
Actually there are more than enough options to get an WMV movie copied to iPhone. But this guide will show you a high-efficient solution - AnyTrans:
Get the best output quality without any manual setting - when transferring WMV videos to iPhone, AnyTrans will automatically optimize the video/audio quality according to your device's standard.
Add WMV videos to iPhone without iTunes involved - Since iTunes will force you to replace old movies with new ones, AnyTrans helps you out by populating videos, music and Apps on iPhone without iTunes sync.
The fastest WMV to iPhone solution you may have - thanks to Hyper-threading and other hardware acceleration technologies, you can move a 2h WMV movie onto iPhone in about 30 minutes, which are 2x faster that similar tools. Start Taking A Tour >
How to Transfer and Play WMV Files on iPhone with AnyTrans
Step 1.  Open AnyTrans > Connect your iPhone to the Computer. Go to Preferences on Mac/Click the Settings button on PC to set the video format you want AnyTrans to convert for you.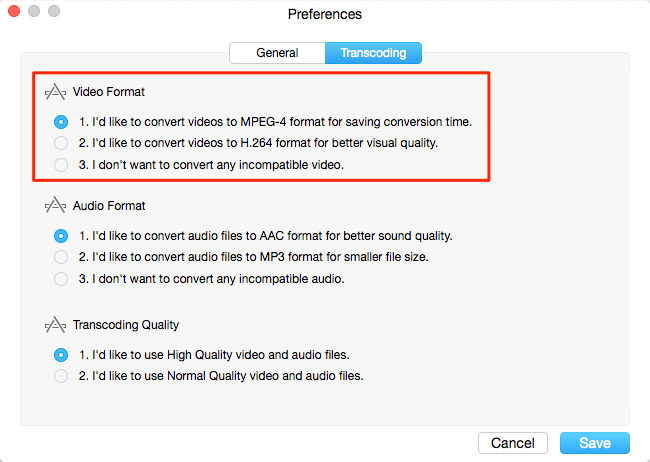 Play WMV on iPhone 6/6s with AnyTrans – Step 1
Step 2. On the AnyTrans homepage, click on Videos, and select Home Video.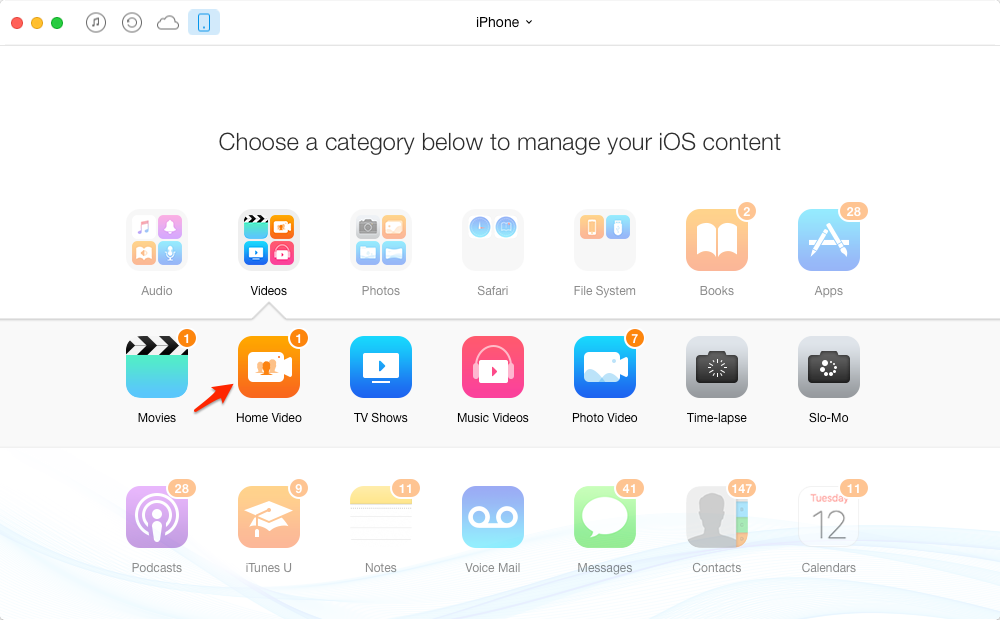 Play WMV on iPhone with AnyTrans – Step 2
Step 3. Click the Add button, and select the WMV files on your computer, click the Open button.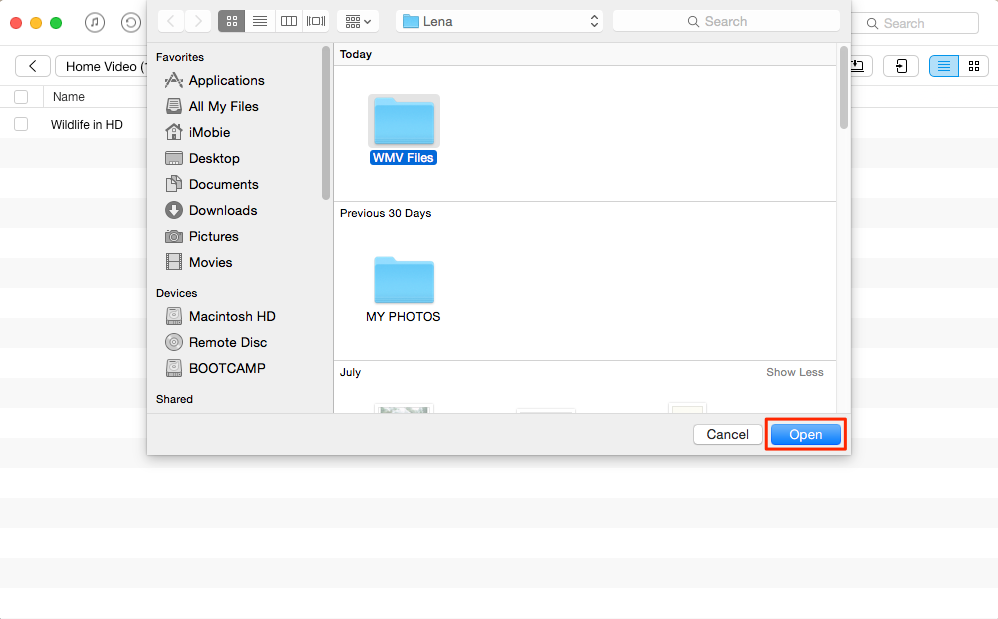 Play WMV on iPhone 6/6s with AnyTrans – Step 3
Step 4. After clicking Open, you can take a rest and let AnyTrans do the job left. On your iPhone, open the Videos app to watch the WMV video files.
If you are unlucky and lose those videos from your iPhone iPad by accident, here are two tutorials to help you get them back. Read them: How to Recover Deleted or Lost Videos from iPhone and How to Undelete Videos from iPad.
The Bottom Line
AnyTrans also manages to transfer MP4, M4A, MOV, MKV, WMV, AVI, FLV and more video files to iPhone and iPad without wiping data. It also allows you to transfer videos between two iDevcies, from computer to iPad, and vice versa. Now download the free trial of AnyTrans >
More Related Articles You May Like
Share Your Thoughts With Us