How to Decrypt WhatsApp from Google Backup?
Please refer to the detailed instructions to decrypt WhatsApp from Google Backup.
Step 1: Please sign in your Google account.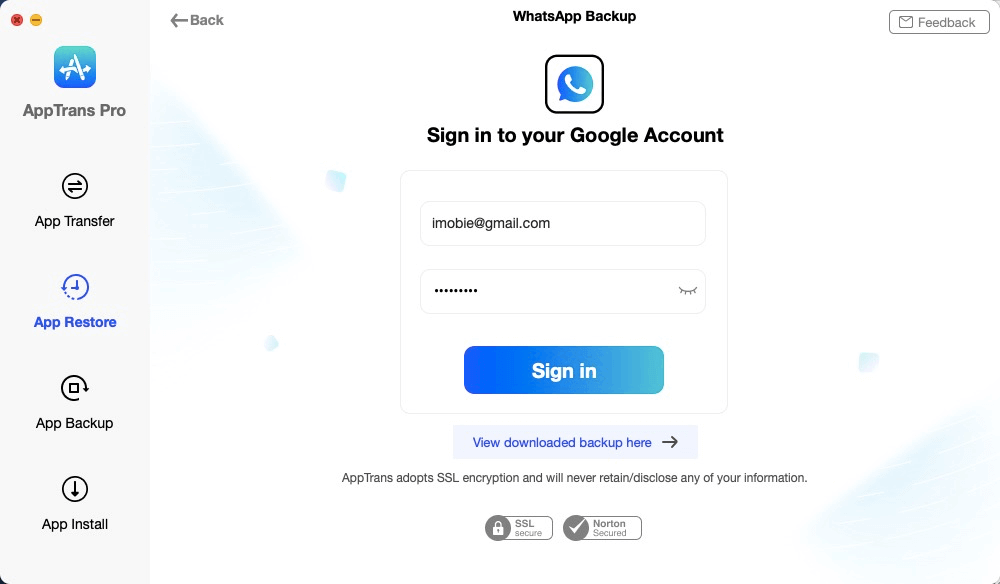 Step 2: After log in your Google account successfully, all the backups will display. You can view the content in your backup by clicking View button. And you can select a backup and click Restore button to restore backup.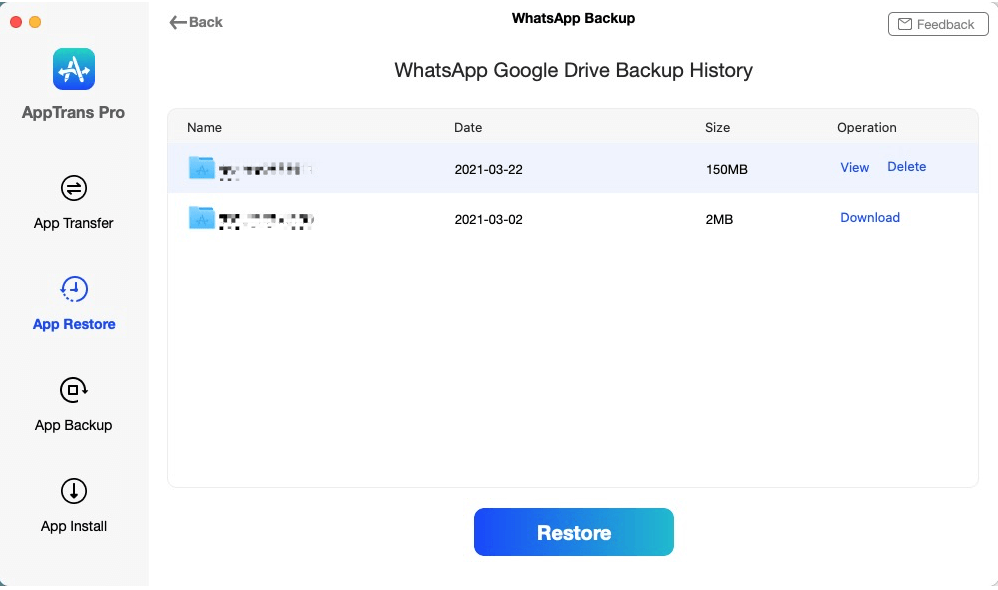 Step 3: If you want to restore Calls and Messages, you need to decrypt these two types of data. Please click View button. Take Messages as an example, please choose Messages.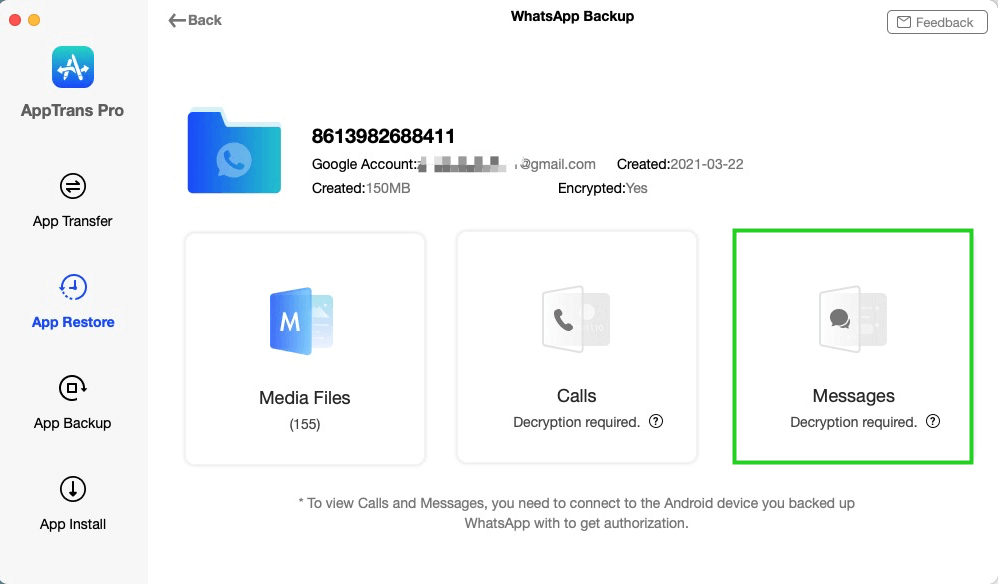 Step 4: Then, please connect your Android device to your computer and click Decrypt Now button.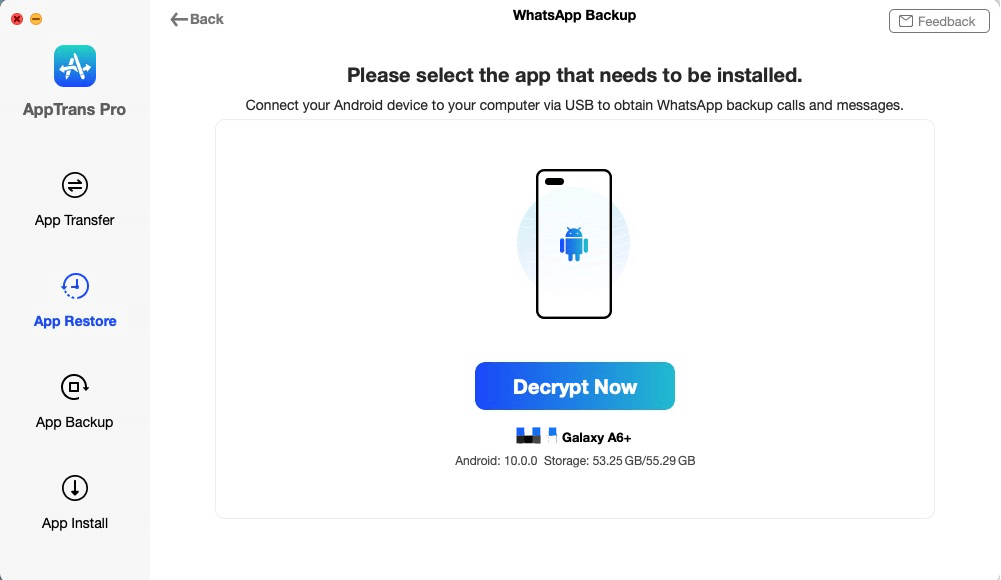 Step 5: Next, please follow the instructions to install the WhatsApp Custom Version on your Android device to extract WhatsApp data.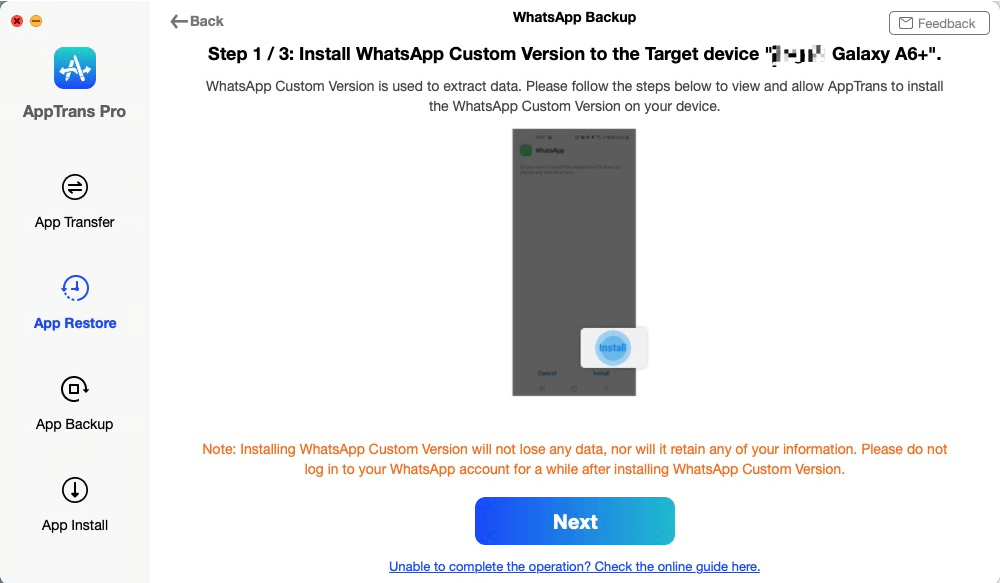 Step 6: After installing WhatsApp Customer Version on your Android device successfully, please refer to below instructions to complete authorization on Android Phone: Go Settings >Find WhatApps Custom > Turn on Storage option. After that, the decrypted process completes.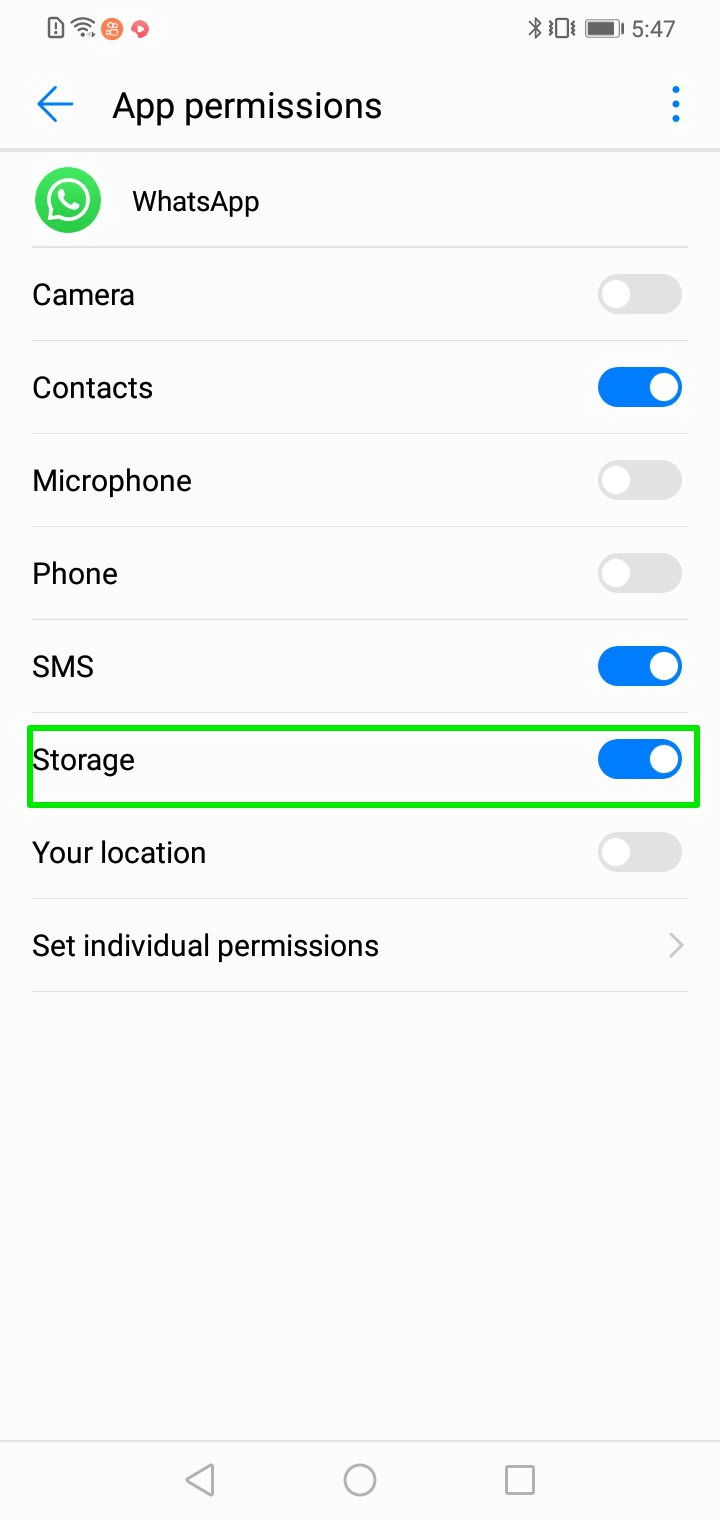 Still Have Troubles? Leave a Comment Here to Ask for Help