PhoneTrans Pro

PhoneTrans Pro Overview
The guide describes the features of PhoneTrans pro. It is specializes in transferring a variety of files and provides an easy way to help you transfer and manage all iPhone personal info and media files to PC/Mac, to iTunes or to iPhone. Welcome to PhoneTrans Pro Overview Interface.
If you connect an iPhone, you will see the main interface of PhoneTrans Pro.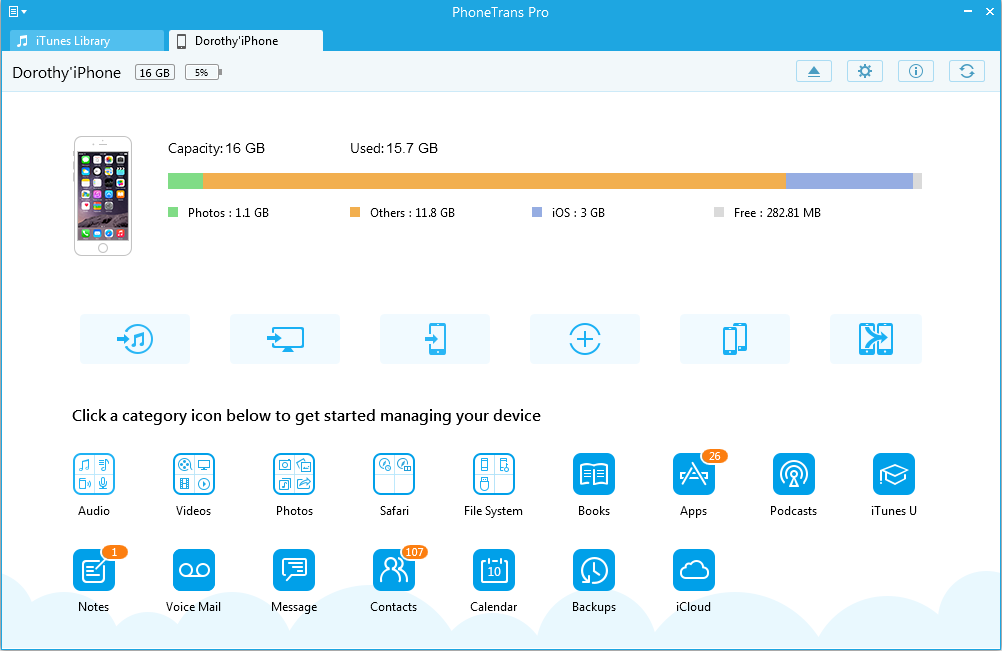 The main interface of PhoneTrans Pro
Most of buttons you use with PhoneTrans Pro are crucial ones on the main interface overview. It helps you transfer files as easy as pie.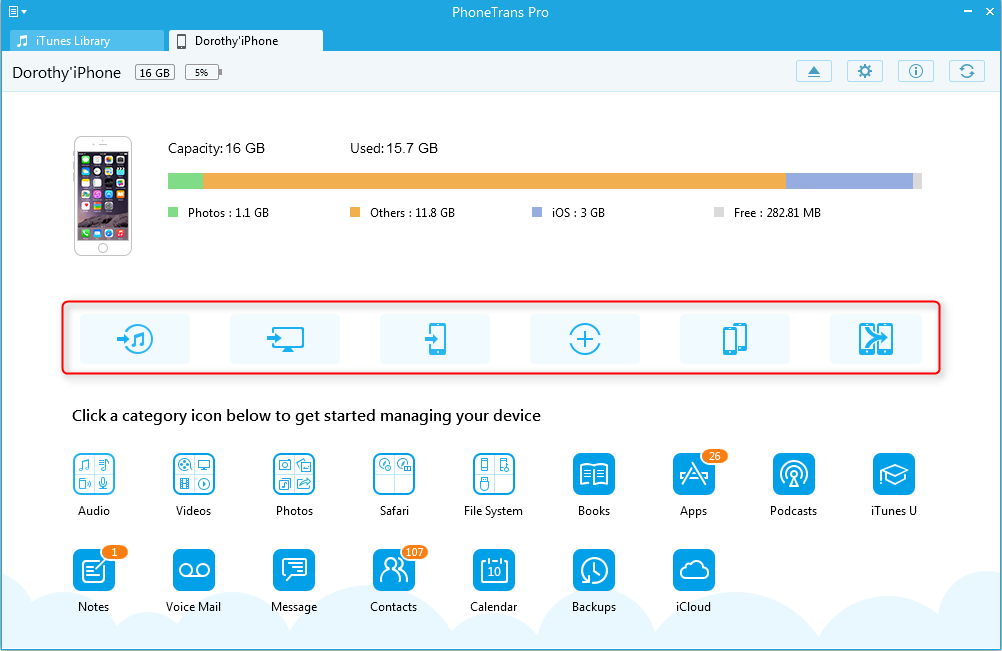 The PhoneTrans Pro main function keys
The PhoneTrans Pro main function keys: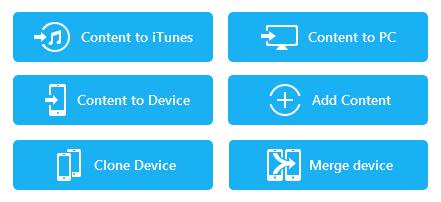 Content to iTunes: Copy files into iTunes library
Content to PC: Transfer files onto computer hard drive
Content to Device: Transfer files from device to device
Add Content: Add music and media files onto device
Clone Device: Copy all of your iPhone contents to another iPhone
Merge Device: Merge contents between iPhones without erasing data located in the target iPhone
Still Have Questions after Regarding This Guide? or Please Feel Free to Let Us Know.
Ask Your Question
Ask for Help or Contribute to This Guide