How to Fix iTunes Error 39 with 3 Ways
Summary
Want to know why iTunes error 39 occurs, and how to fix it? Read this post to get 3 easy ways to figure it out.
Download AnyTrans now to manage iOS data and files more easily, sync from iPhone iPad iPod to PC/Mac more quickly. Supports all models of iOS devices, iPhone 7/6s/6, iPad Air/Pro, etc.
Many iTunes users must encounter one of the most common iTunes issues - iTunes error 39 with a popping up message "The iPhone (iPad/iPod) cannot be synced. An unknown error occurred (-39)".

An Unknown Error Occurred (-39)
How this unknown error (-39) come? iTunes error 39 mostly happens when syncing or restoring iPhone iPad iPod with iTunes. Many Apple users suffer from iTunes error 39 especially when trying to delete photos or videos from iOS device, or download photos or videos from iTunes library to iOS device. What's worse, once iTunes error 39 occurs, you can't keep your iOS data like photos and videos updated to iTunes, or restore your iOS device from iTunes, which is definitely frustrating and annoying. Therefore, this tutorial will offer multiple solutions to fix this unknown error (-39).
Also Read: How to Fix iTunes Error 17 with 4 Solutions >
How to Fix iTunes Error 39
Solution 1. Use an iTunes alternative
The most direct approach to get rid of this unknown error (-39) is asking help from another tool for the replacement of iTunes to sync or restoring your iOS devices. In this tip we recommend AnyTrans sincerely. As one the best iTunes alternatives, AnyTrans enables you to sync many kinds of data from iOS to PC/Mac, such as like Music, Playlists, Movies, TV Shows, Podcasts, iTunes U, Audiobooks, Voice Memos, Apps, Ringtones, etc. And it won't erase the existed data on iOS device when restoring. So why not give it a try now?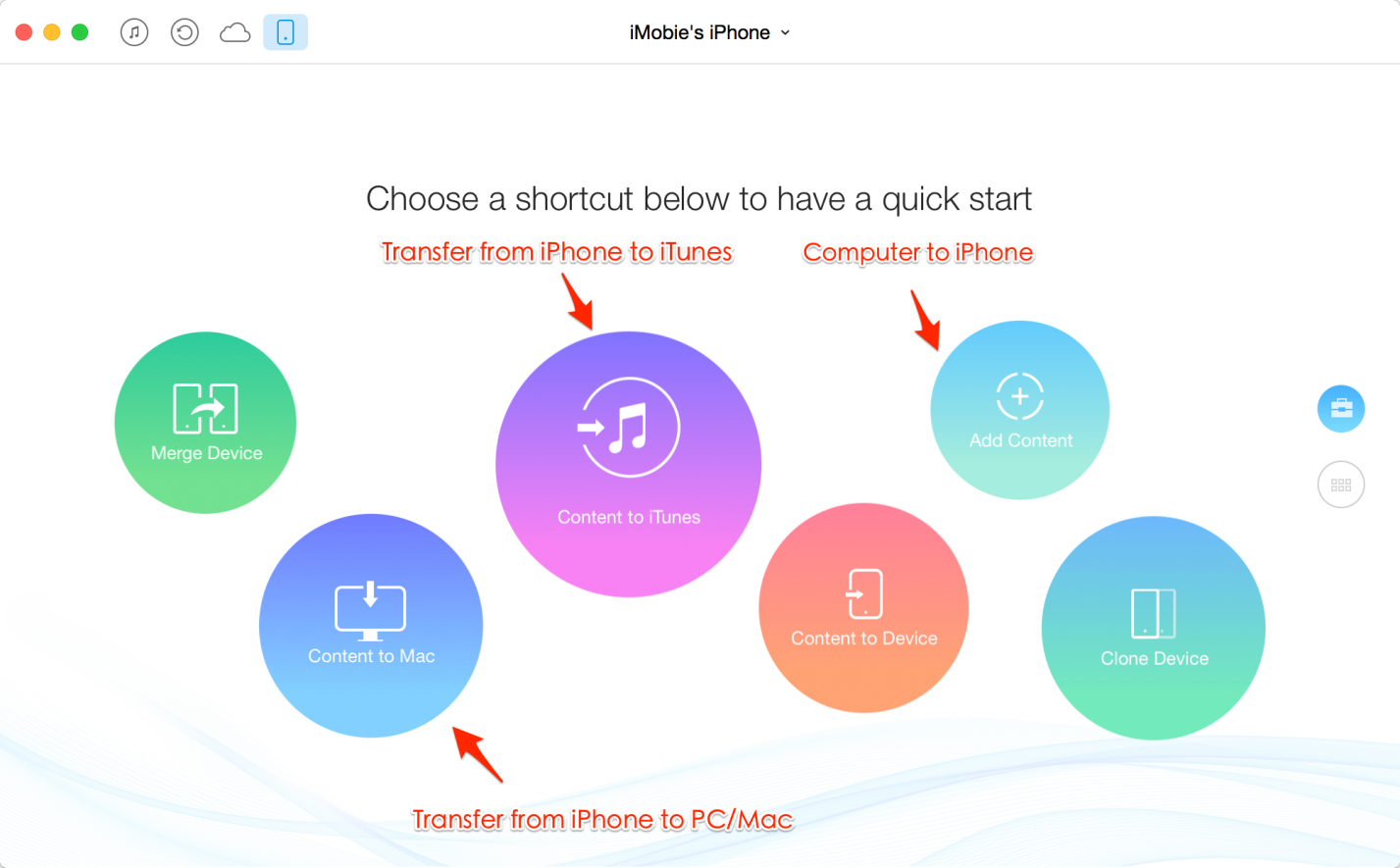 Fix iTunes Error 39 with AnyTrans
Solution 2. Update iTunes to the Latest Version
iTunes error 39 is often caused by outdated iTunes. To resolve it, download the latest version of iTunes for Windows or Mac at apple.com/itunes/download/.
Solution 3. Remove Photo Caches
When using iTunes syncing iOS photos, iTunes will creates iPod Photo Cache, and Apple TV Photo Cache. As long as we find and remove them from computer, iTunes error 39 will also vanish.
1. Find or remove the Photo Cache folders on a Mac
If you sync from a Photos, iPhoto, or Aperture library, find the Photo Cache folder in its default location
Step 1. In the Finder menu, choose Go > Home.
Step 2. In the Pictures folder, find the Photos Library, iPhoto Library, or Aperture Library file.
Step 3. Control- or right-click the file, then choose Show Package Contents.
Step 4. To remove the iPod Photo Cache or Apple TV Photo Cache folder, drag it to the Trash. Don't change or remove any other file. If you do, you might lose data or corrupt your photo library
Step 5. Close the window, and restart iTunes see if iTunes error 39 exists.
2. Find or remove the Photo Cache folders on Windows
Search your hard drive to find or remove the iPod or the Apple TV Photo Cache folder
Step 1. Press the Windows key on your keyboard
Step 2. Click the magnifying glass icon, or click in the search field
Step 3. Type "iPod Photo Cache" or "Apple TV Photo Cache", then press Return
Step 4. To remove the folder, drag it to the trash.
Step 5. Restart iTunes, and iTunes error 39 will be fixed.
Don't Miss: How to Fix iTunes Sync Error -54 >
The Bottom Line
Although all three methods can help you with iTunes error 39, the first solution is more preferred and recommended. Because the last two ways are just solving iTunes error 39, but not stopping it. While the first one can avoid this annoying unknown error (-39) forever.
More Related Articles You May Like
Share Your Thoughts With Us