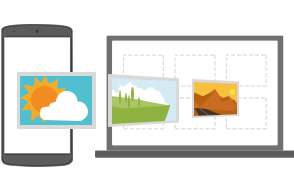 More Free Storage for More Fresh Photos
You like taking photos with your phone, but increasing images gradually fill up limited storage. To solve this problem, AnyTrans easily frees up space on your phone. With one click, you can export all or selected photos, as well as albums, to your computer. The transfer speed is lightning fast and images keep original quality. Now, you can fully record your life highlights without fear of storage shortage.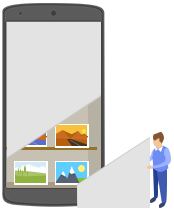 Protect Private Photos from Prying Eyes
There are always some private photos in your phone that you don't want anyone else to access. Now AnyTrans gives you the ability to put them in the safe box. You can hide any photos that you want to keep private with one quick tap. No one will see them on your phone then. And when you decide to set them free, just click to unhide them. They'll be immediately available on your phone again.
Keep Beautiful Melodies Always Around You
With AnyTrans, it's easy to keep yourself surrounded by beautiful melodies, and to keep your music organized. You can add multiple songs to your phone in bulk by drag-and-drop. Efficiently manage all songs in your phone via an intuitive UI, even those songs saved in a third-party app like Spotify. Or 1-click move them over to your new phone. Your favorite music can always be easily reached.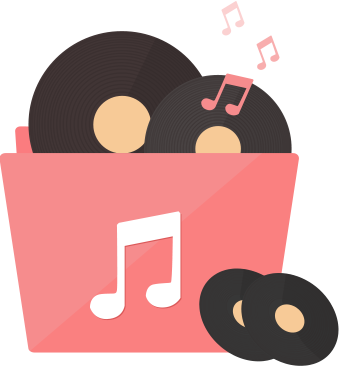 Immerse Yourself in Videos Whenever You Want
AnyTrans turns your phone into your personal cinema whenever you want. It imports videos and smartly converts them into an Android supported format, so you can smoothly enjoy favorite videos on your phone. For those old videos you no longer need, you can delete them in batches to free up gigabytes of phone storage for new videos. Henceforward, you'll never miss any video on your phone.
Master More of Your Entertainment
Apart from photos, music and videos, AnyTrans masters more of your media files to keep you entertained, like ebooks. You can transfer any ebooks you like to your phone and read them on the underground. Or conveniently manage them in bulk to keep your list clear and organized. When changing to a new phone, don't forget to migrate the ebooks that you haven't finished reading. You can then continue from where you stopped.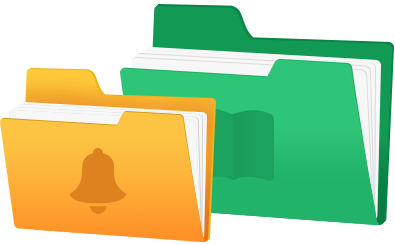 Take Complete Control of Your Android Mobile Life from One Convenient Place
AnyTrans®
Your All-Powerful Android Manager