Transfer Everything That's Important to You
When you move from your iPhone to a new Android phone, all your indispensable items will come along. The photos you shot with iPhone's amazing camera, the contacts of your beloved ones, the messages of great importance, the songs of your favorite artists – just everything you need and love. They'll be ready for you in your Android phone.

Continue with What You Love on Android Smoothly
To help you get going smoothly on the new Android phone, AnyTrans automatically converts incompatible data & files to Android supported formats. So you don't have to worry about whether you're able to access your content from a completely different operating system. They're instantly and perfectly available. Now let the fun continue.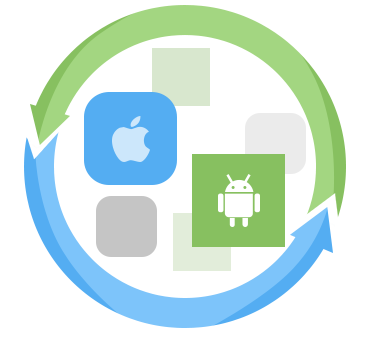 iOS to Android Switching Is Easier Than Ever
AnyTrans makes migration from iOS to Android utterly hassle-free. You don't have to go through painful rigmaroles. The transition gets done in one simple tap. You can freely select and transfer specific items you want. Or, you can 1-click migrate all essentials if you prefer. No matter which way you choose, any existing data on your new Android phone will also be fully preserved.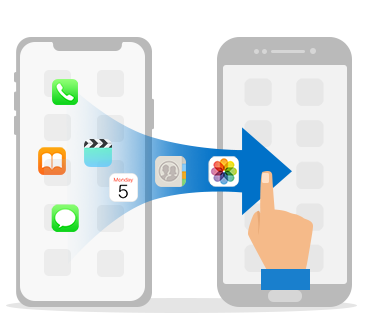 Your Information Stays Absolutely Safe
AnyTrans gives you a safer and more private way to move data. It uses USB cables for transition, avoiding data loss due to unstable Internet connection. Also, as transfer is performed locally and no network is needed, hackers get no way to steal your data. To protect your privacy from prying eyes, your mobile content is 256-bit encrypted in AnyTrans. No one but you can view them.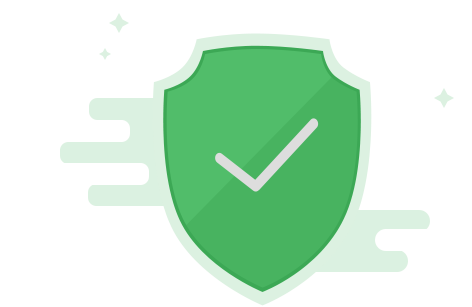 Take Complete Control of Your Android Mobile Life from One Convenient Place
AnyTrans®
Your All-Powerful Android Manager