PhoneBrowse

Welcome to PhoneBrowse Screen Overview
The guide introduces the features of PhoneBrowse. It is desktop based software that enables you to browse and manage your contents. Please refer to the tutorial to use this free software.
Step 1: Please download and install it on your computer, and then you will see its welcome interface.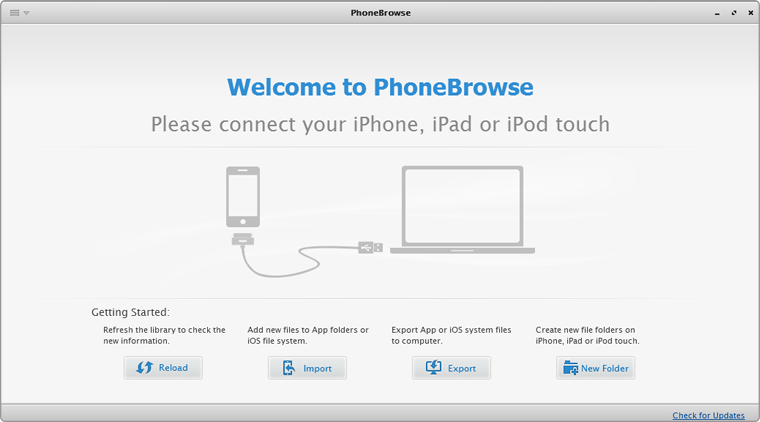 Step 2: Please connect your iOS device, like your iPhone, to computer first. The basic information of your device will appear within several seconds after launching PhoneBrowse.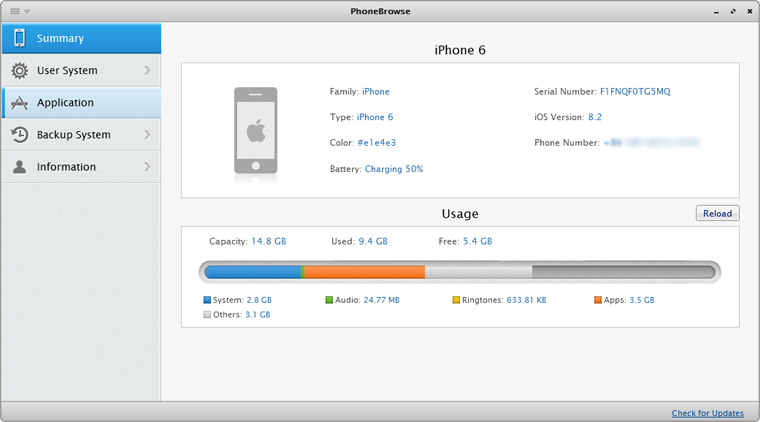 If PhoneBrowse is unable to detect your device, please check whether your iTunes have been stalled correctly or give the full pack version a try.
Still Have Questions after Regarding This Guide? or Please Feel Free to Let Us Know.
Ask Your Question
Ask for Help or Contribute to This Guide