Restore
Restore helps retrieve accidently-deleted data from backups made before cleaning process from Internet Clean, Privacy Clean, System Clean as well as iTunes. Please refer to the following guide to make good use of Restore.
Step 1:

Preparations.

Do as following:
Run PhoneClean on your computer
Connect your iOS device(s) via USB cables(s) to computer
Click button to select Restore function
By default, PhoneClean will detect your device automatically. If you don't connect your iOS device to computer or your device is not recognized, you will see "No Device Connected" on the interface.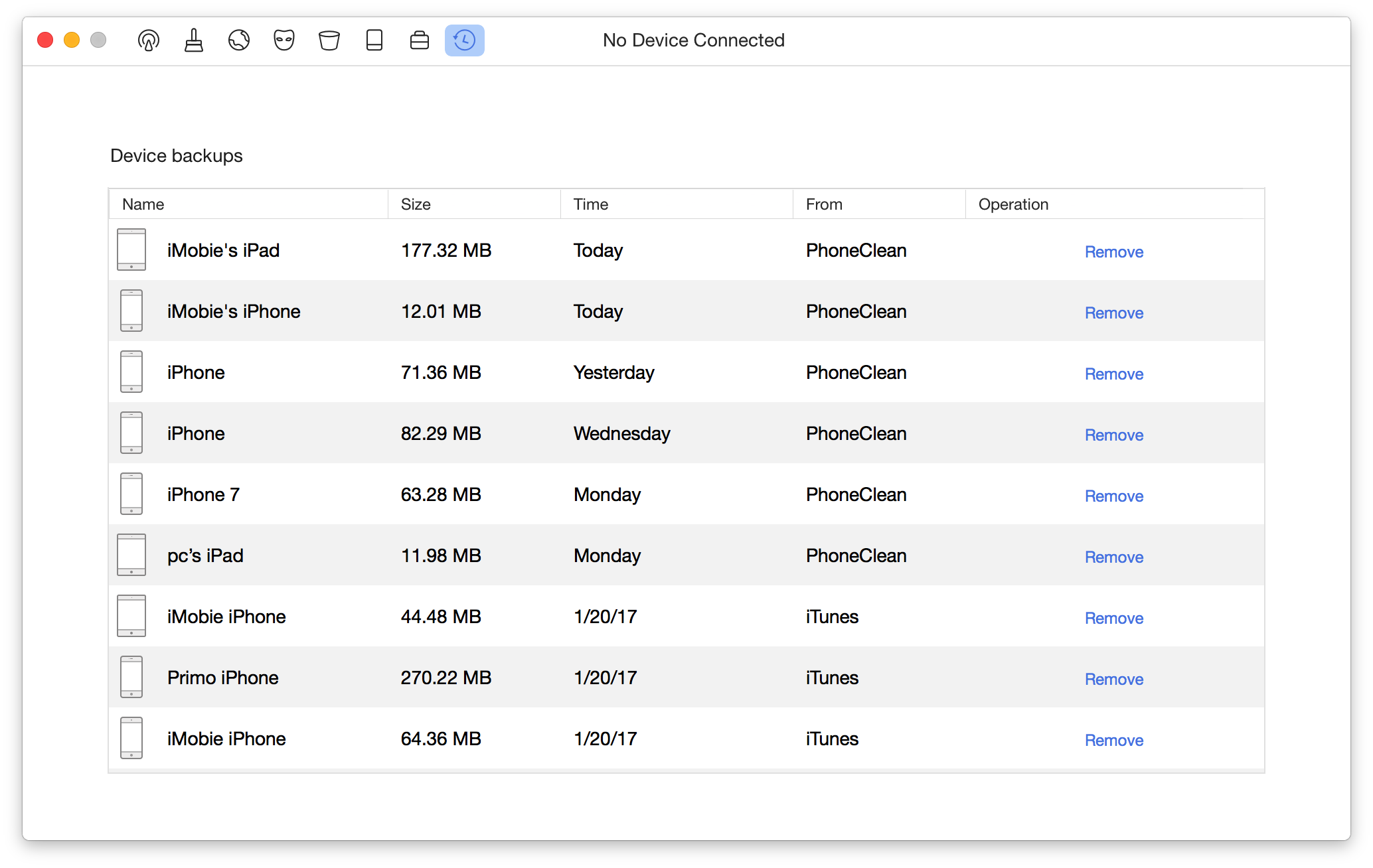 To use Restore function, you may be required to turn off Find My iPhone/ iPad/ iPod touch option on your device.
Once your iOS device is recognized, the Restore main window will display as below. You can check all backups created by your iOS devices and iTunes.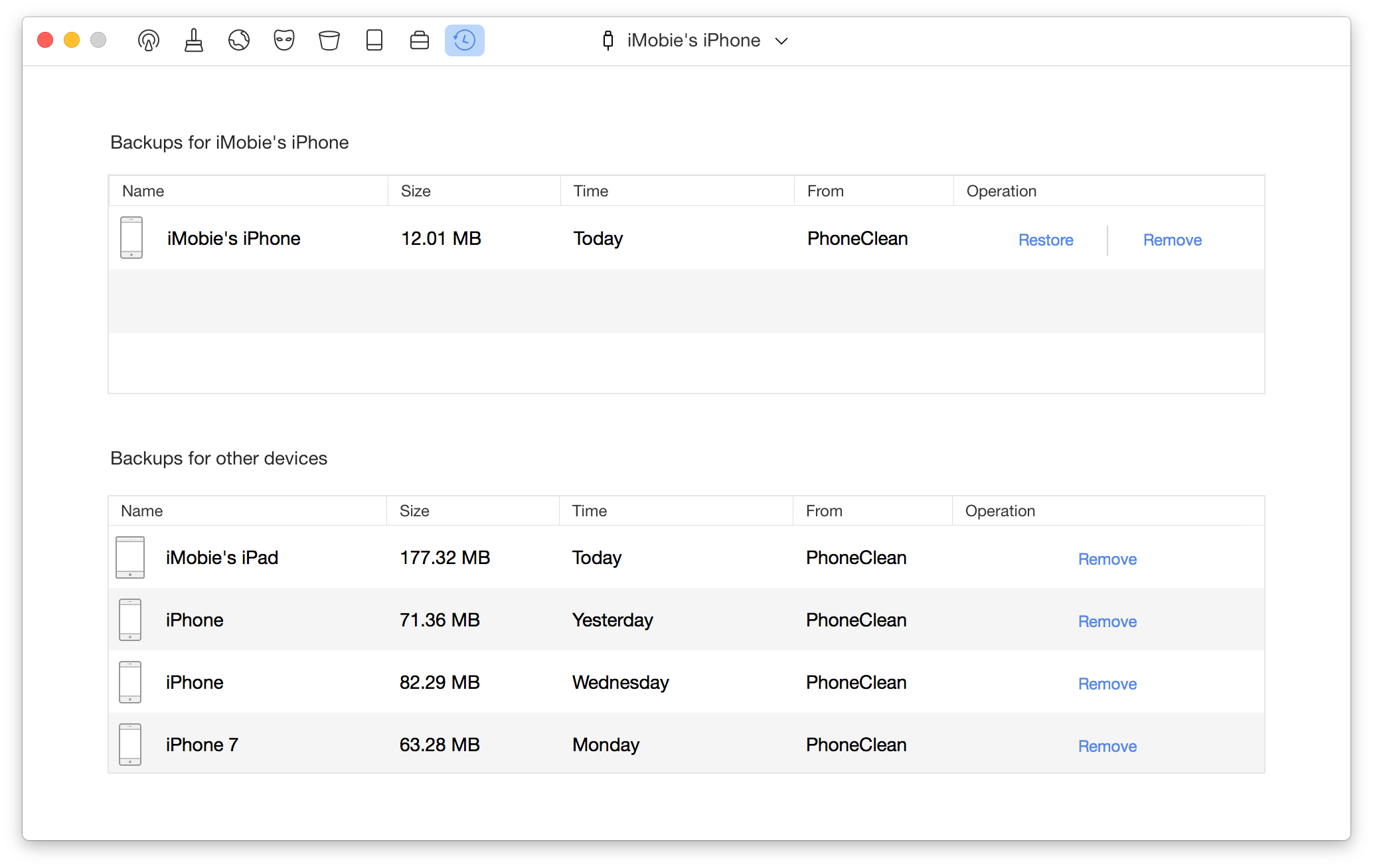 If PhoneClean fails to recognize your iOS device, you may try these troubleshooting steps to solve this problem.
Step 2:

Restoration.

Do as following:
Choose a backup to restore
Click Restore button
Please select a backup for your current selected device. After clicking Restore button, a dialog will appear. Please click Yes to continue. Meanwhile, please do not unplug your iOS devices or close PhoneClean during the restoring process. If you want to delete unnecessary or corrupted backups, you may click Remove button to remove them.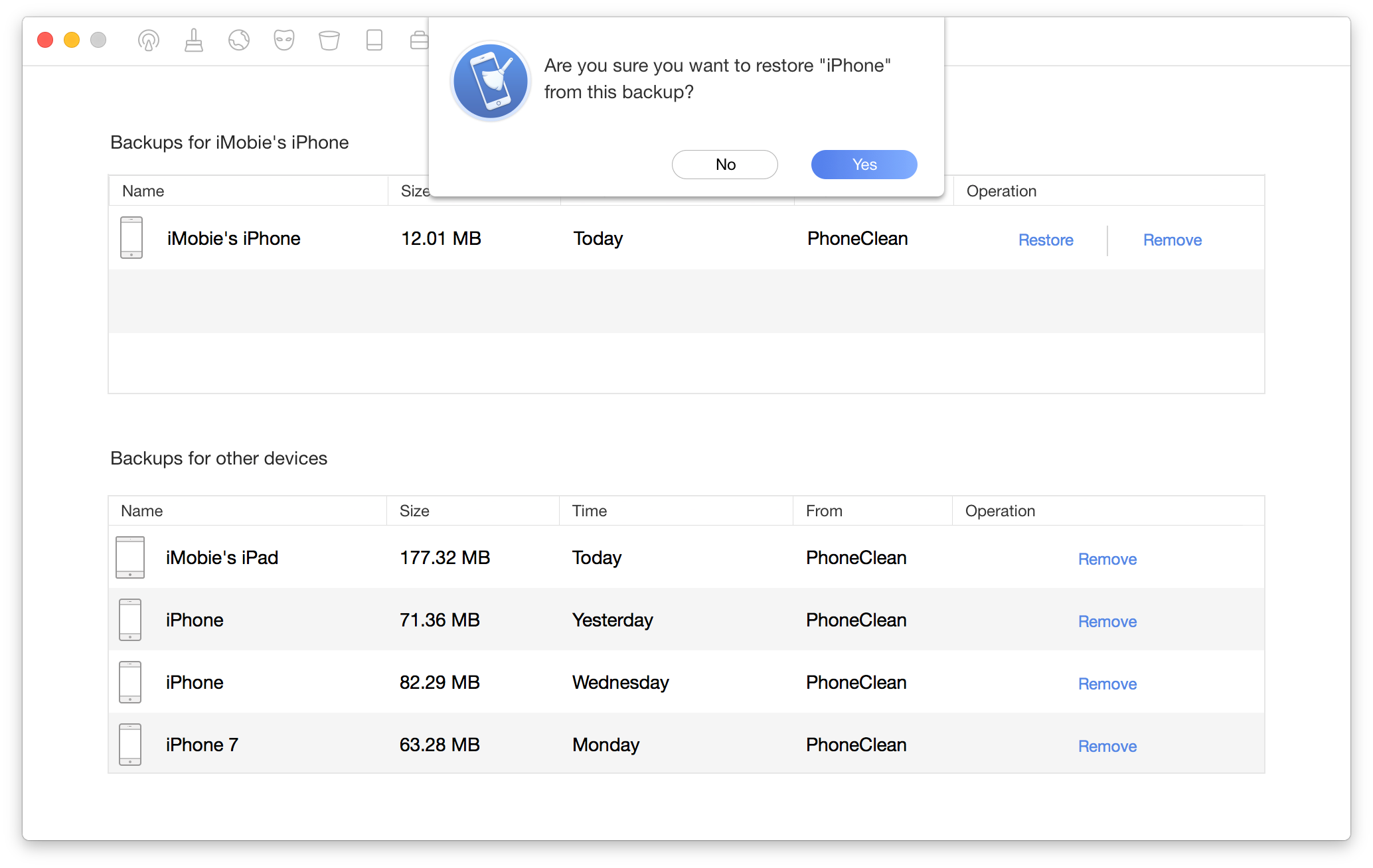 Step 3:

Restoration up.

Do as following:
Wait for the restoration process
PhoneClean will upload your data automatically. Please keep your device connected and do not close PhoneClean during the process. Meanwhile, the time to restore your device depends on the size of the backup. Please keep patient.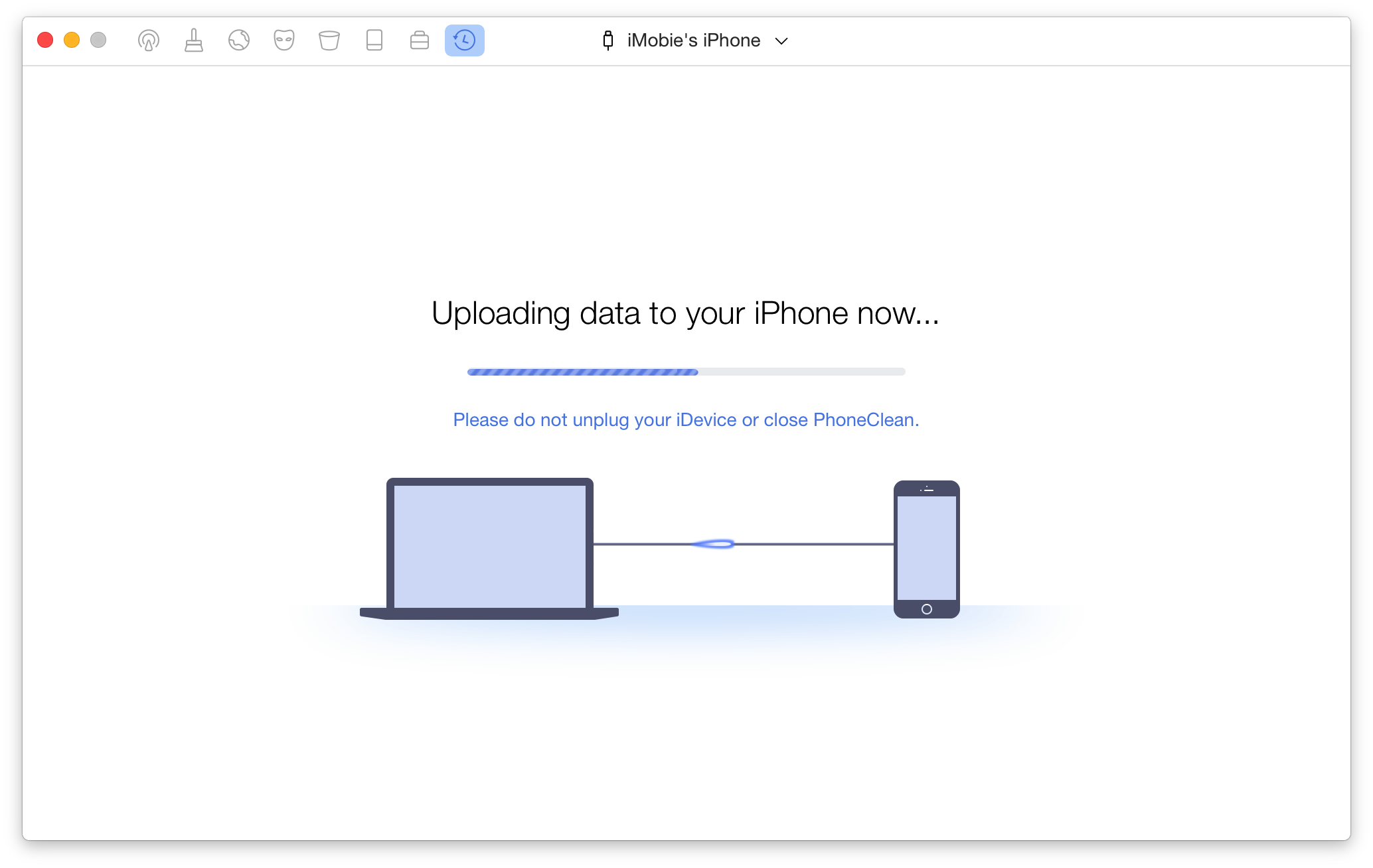 To refresh data in your iOS devices, your iOS devices will restart automatically after finishing uploading process. Then, you may be required to unlock your iOS device.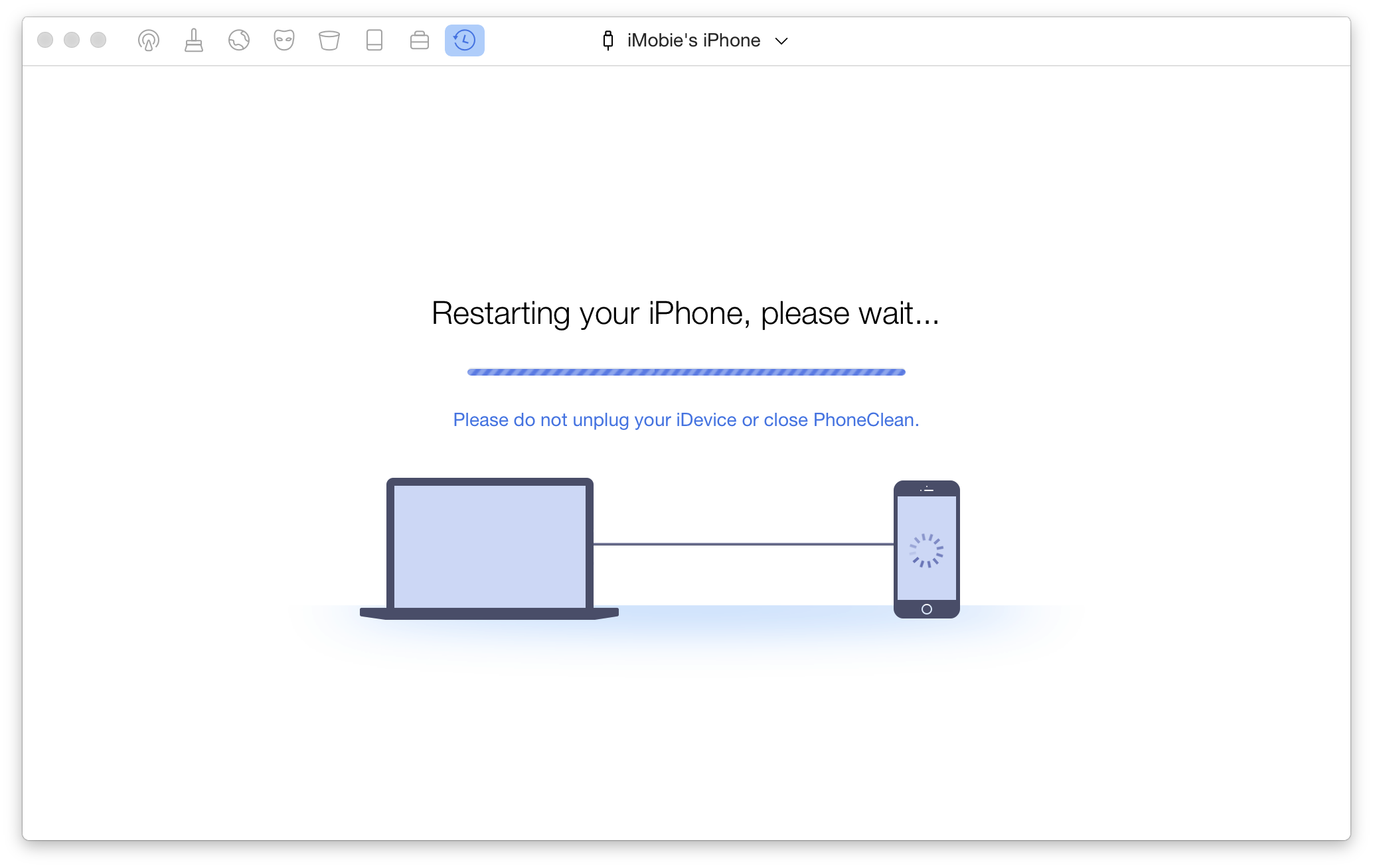 Next, PhoneClean will verify your restored data on your iOS device.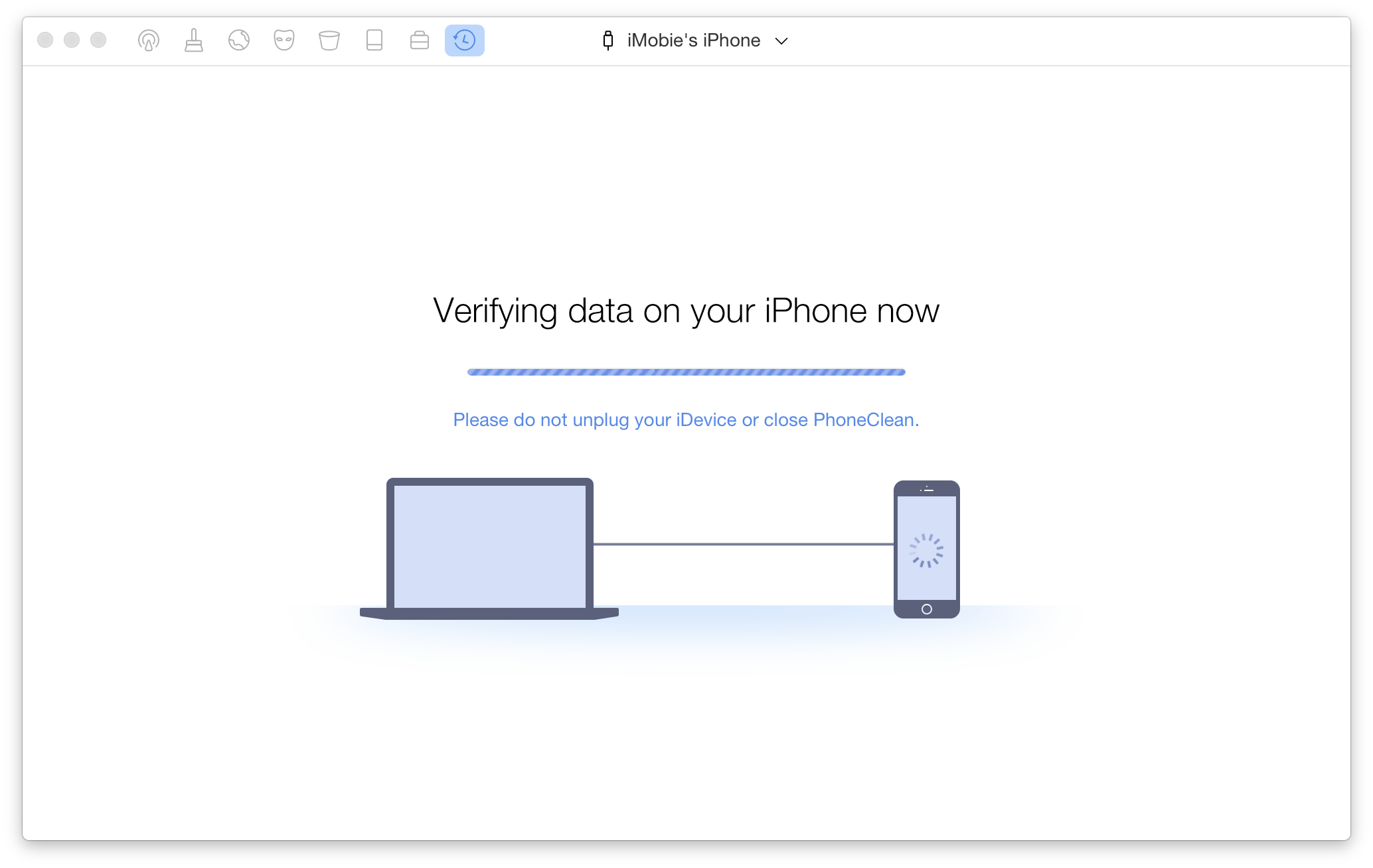 Once restore process completes, PhoneClean will start over to the Restore main interface.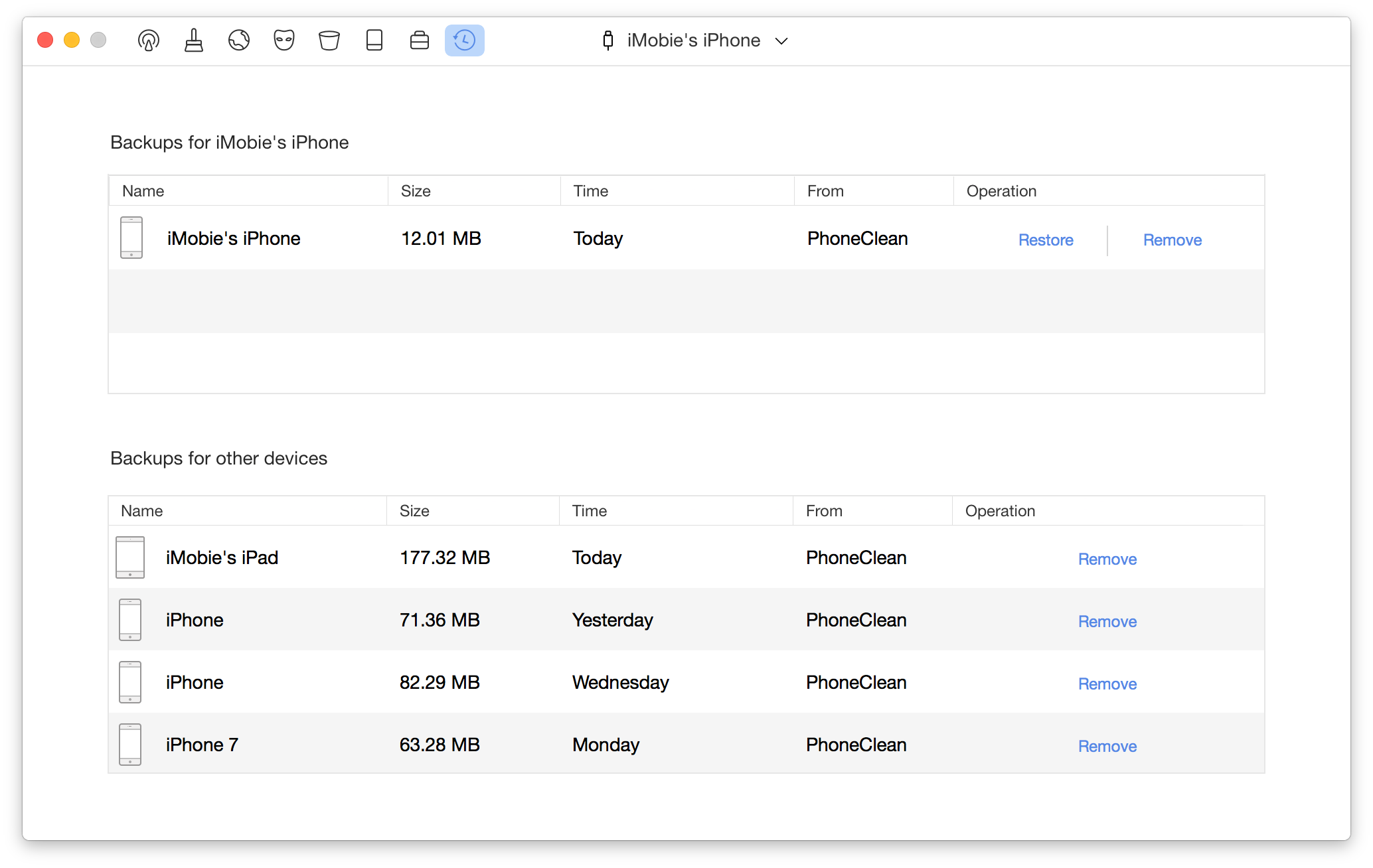 Ask for Help or Contribute to This Guide