System Clean
System Clean helps clean iOS Notifications, App Leftovers and Active Apps on your iOS devices. Please refer to the following detailed guide to make good use of System Clean.
Step 1:

Preparations.

Do as following:
Run PhoneClean on your computer
Connect your iOS device (s) via the USB cable (s) to computer
Click button to select System Clean
By default, PhoneClean will detect your iOS device automatically. If you don't connect your iOS device to computer or your iOS device is not recognized, you will see "No Device Connected" on the interface.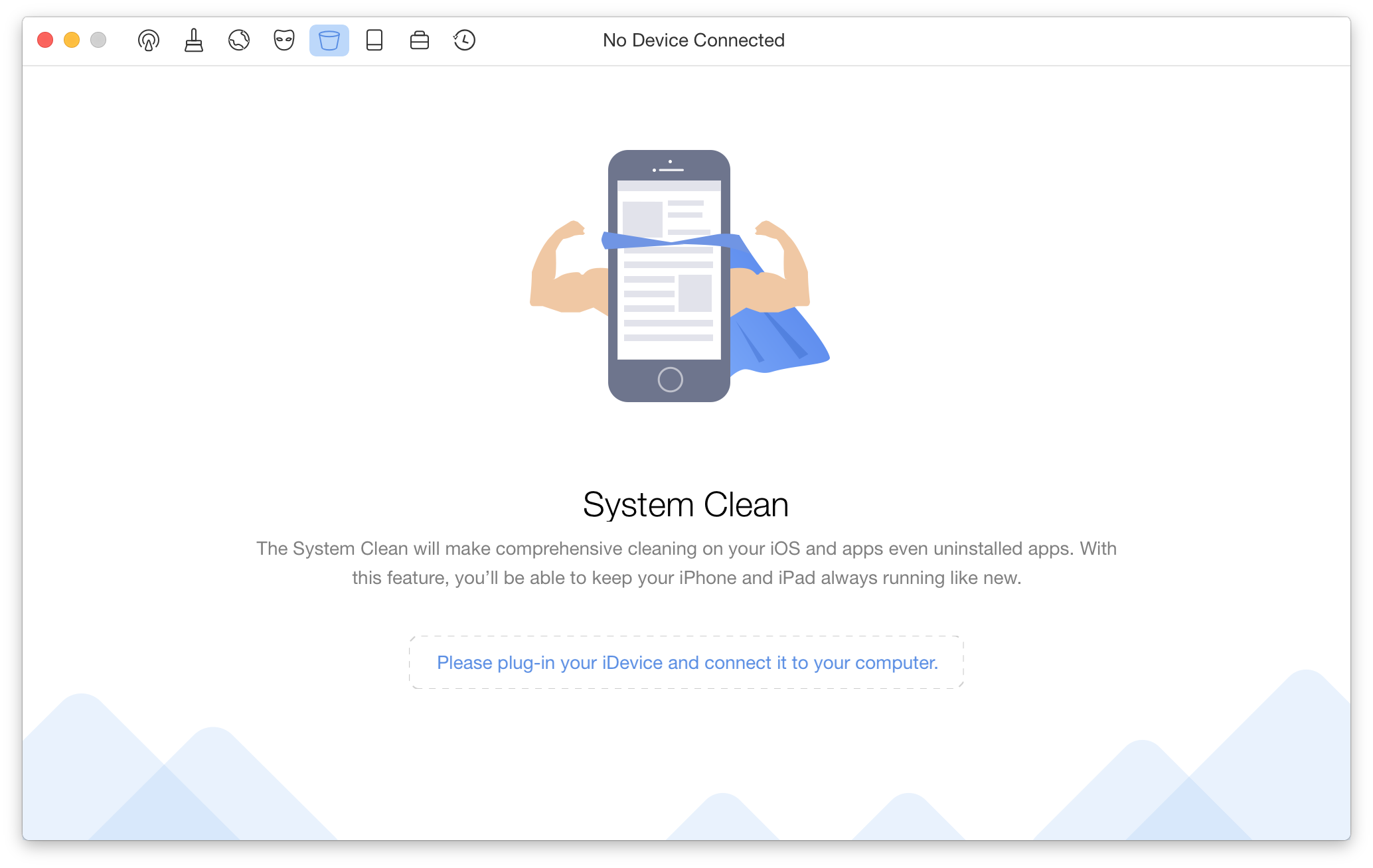 Once your iOS device is recognized, the interface below will display. PhoneClean supports multi-devices connection. At the same time, you can check which iOS device is ready to be cleaned in the middle of the interface.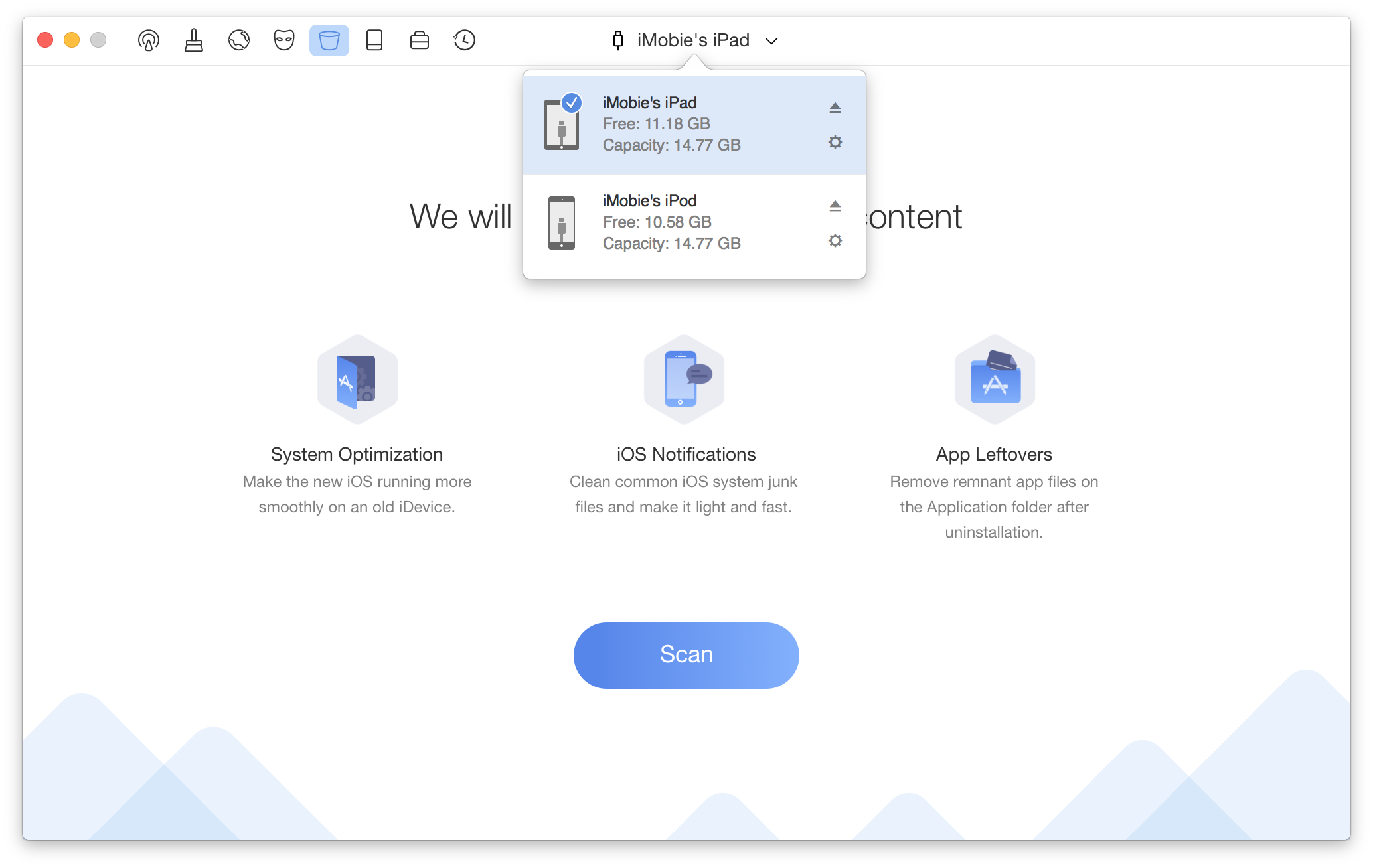 If PhoneClean fails to recognize your iOS device, you may try these troubleshooting steps to solve this problem.
Step 2:

Analysis.

Do as following:
Click Scan button
Back up & analyze your data
Given the importance of your data, System Clean will back up your data automatically before cleaning junk files. Even though you delete data by accident, you may find them back from backups. The backup interface will display after clicking Scan button. You can abort the process at any time by clicking the

button. Meanwhile, the backup time varies based on the size of data.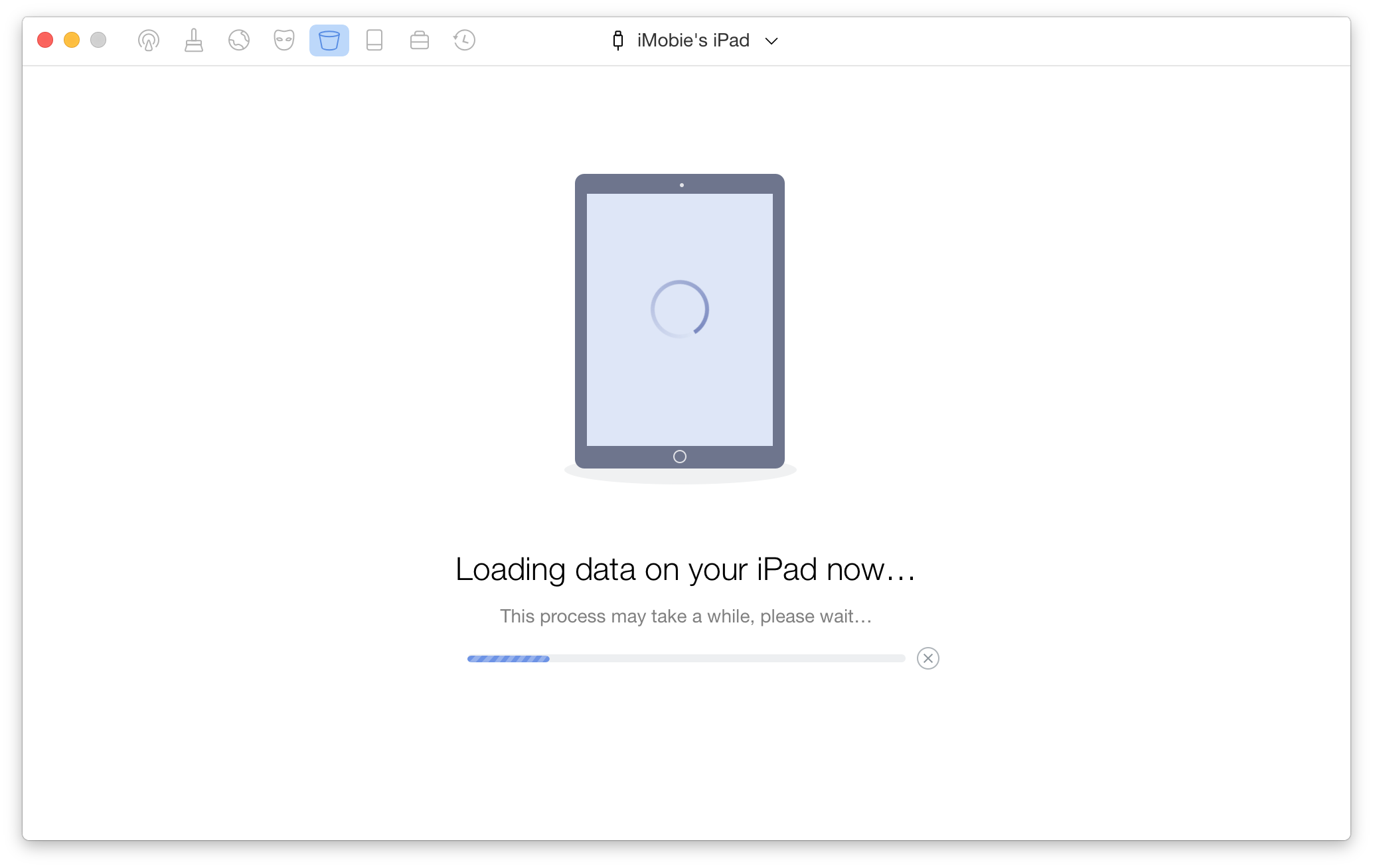 Apple will not let the third party software detect the encrypted backup for protecting user's privacy, so please uncheck encrypted backup firstly.
The interface of analyzing iOS device will display after loading data on your iOS device. Meanwhile, the analyzing time varies based on the size of junk files. Please keep patient.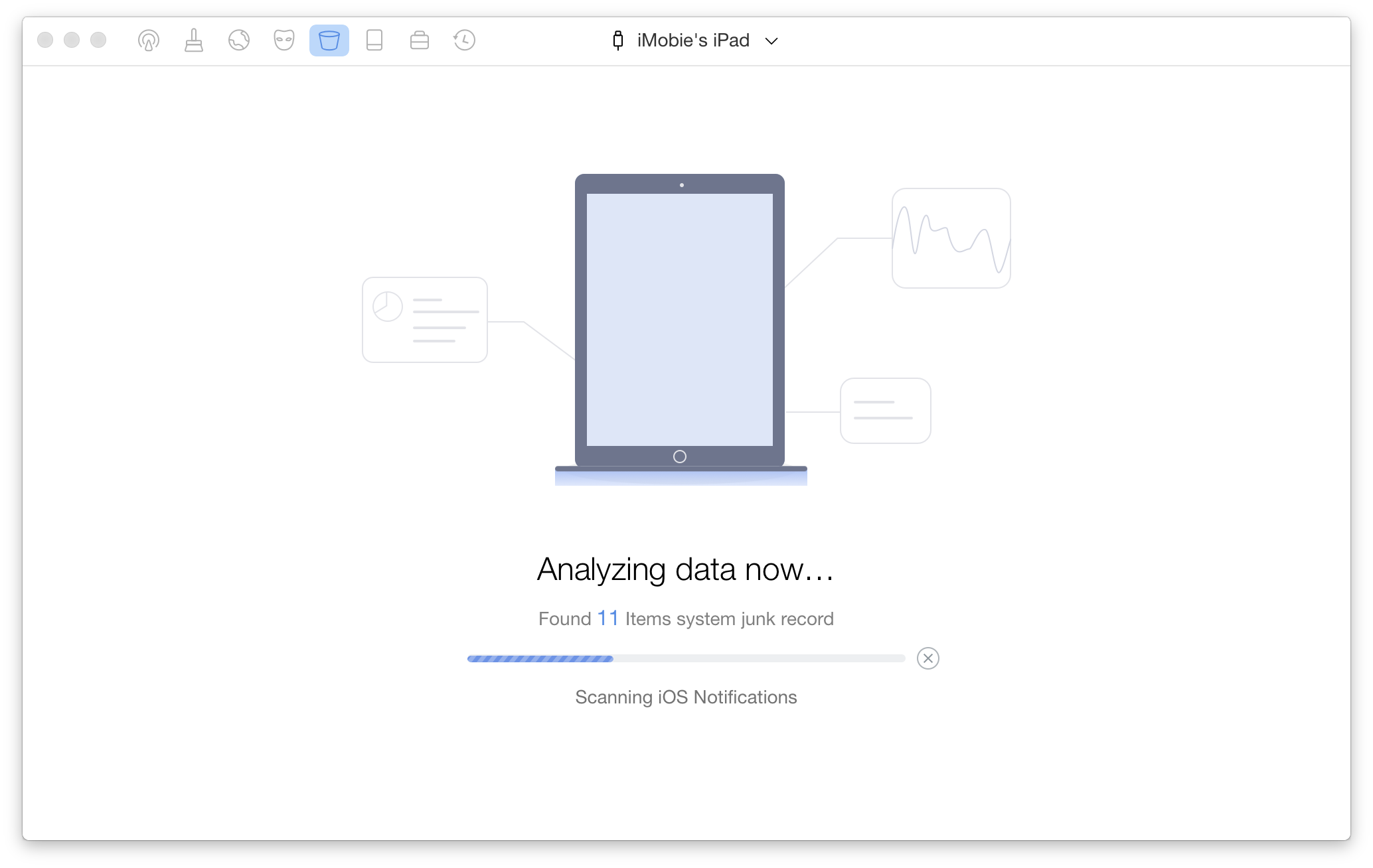 When the scanning begins, please keep your device connected until the process completes.
Step 3

. Cleanup.

Do as following:
Review the junk list before cleaning
Click Clean button
When the scan completes, the total amount of items ready for safe cleanup is displayed below. To keep files you may need, you may click Review Details to view all scanned files before cleaning.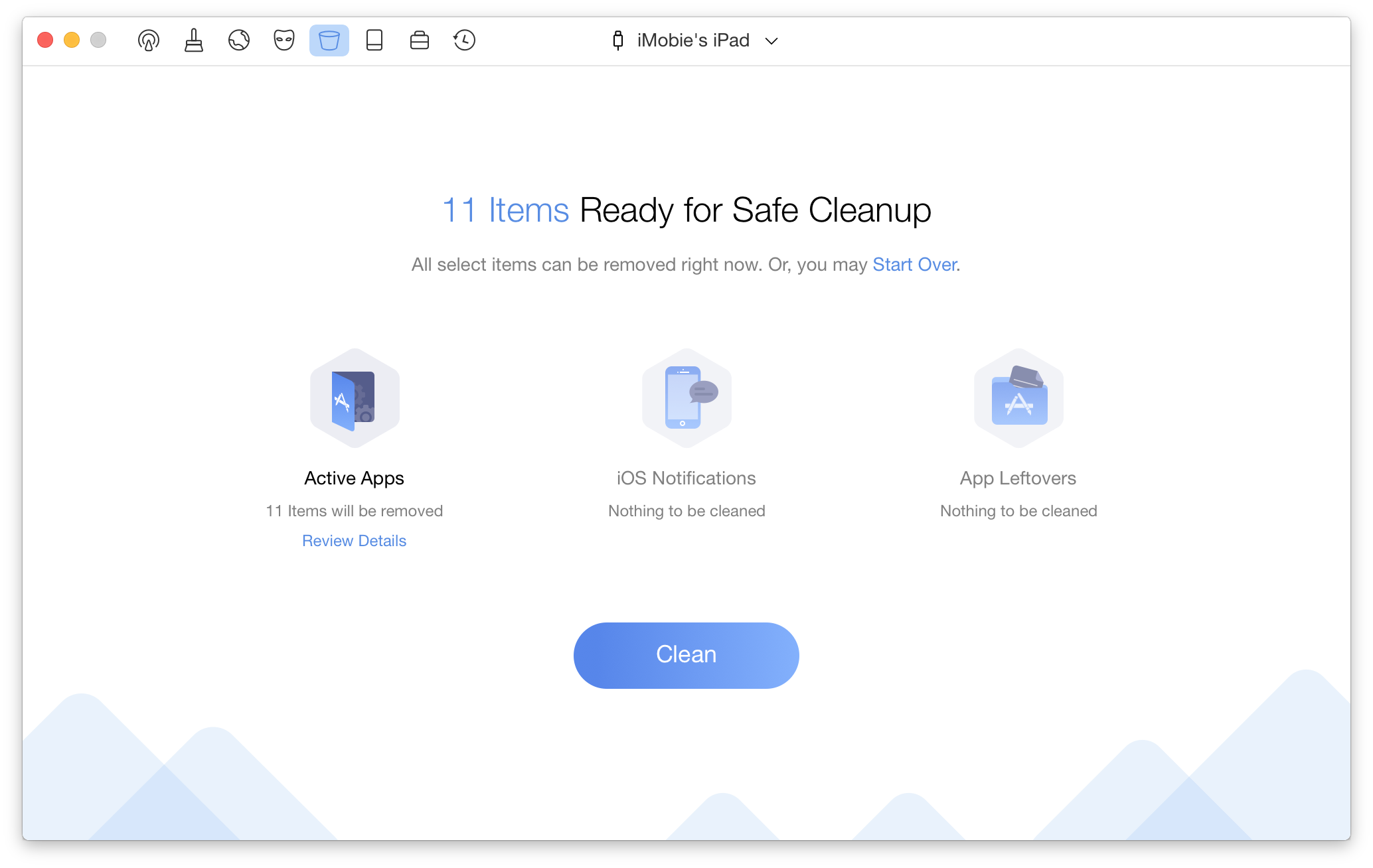 System Clean would clean all scanned data by default. To prevent cleaning files you may need, you may uncheck the box in front of it. To go back to the previous page, please click the

button.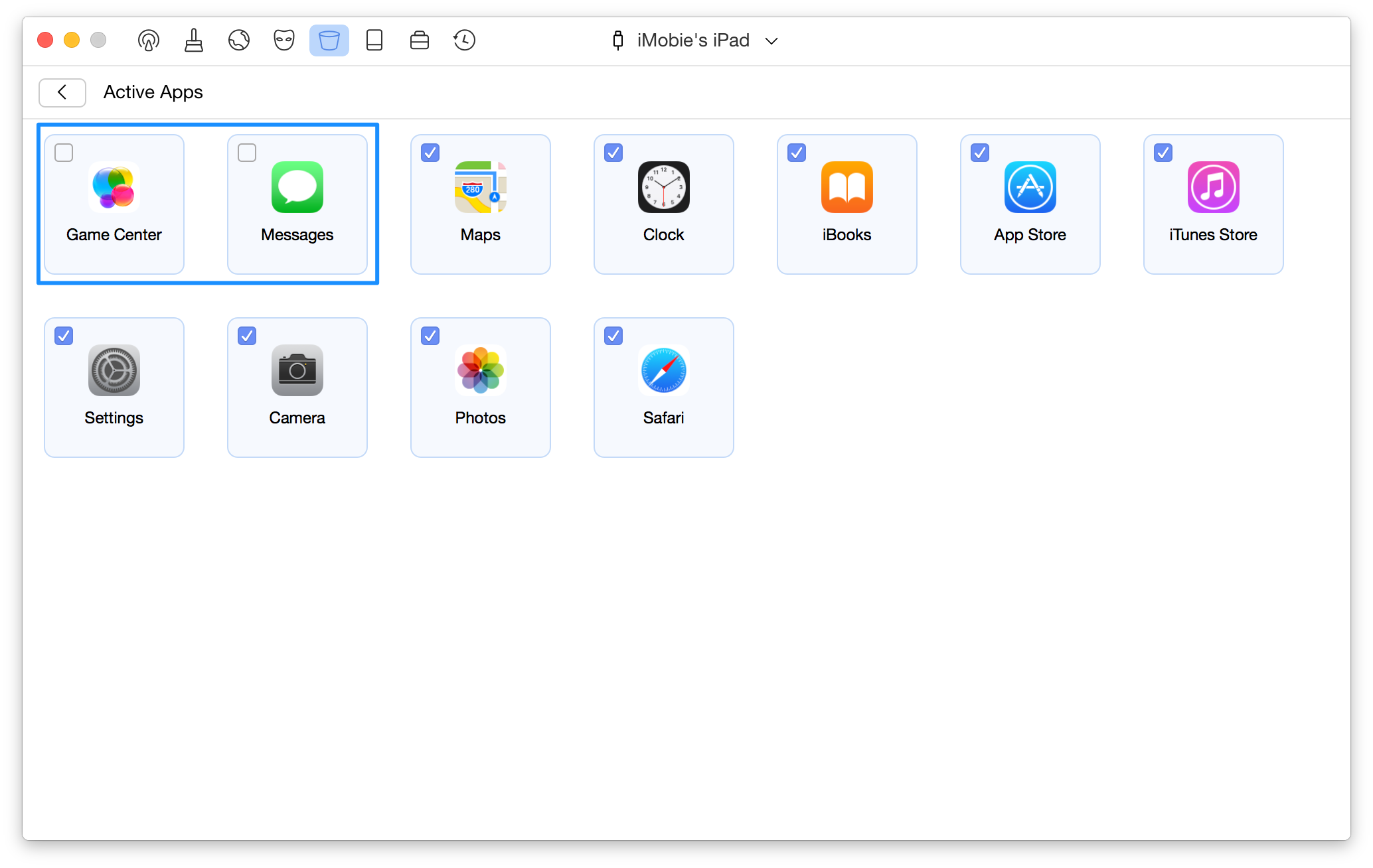 Click Clean button to free up your device's space after finishing checking details. The time to clean depends on the size of the junk. To ensure a smooth cleaning process, please keep your device connected until it finishes.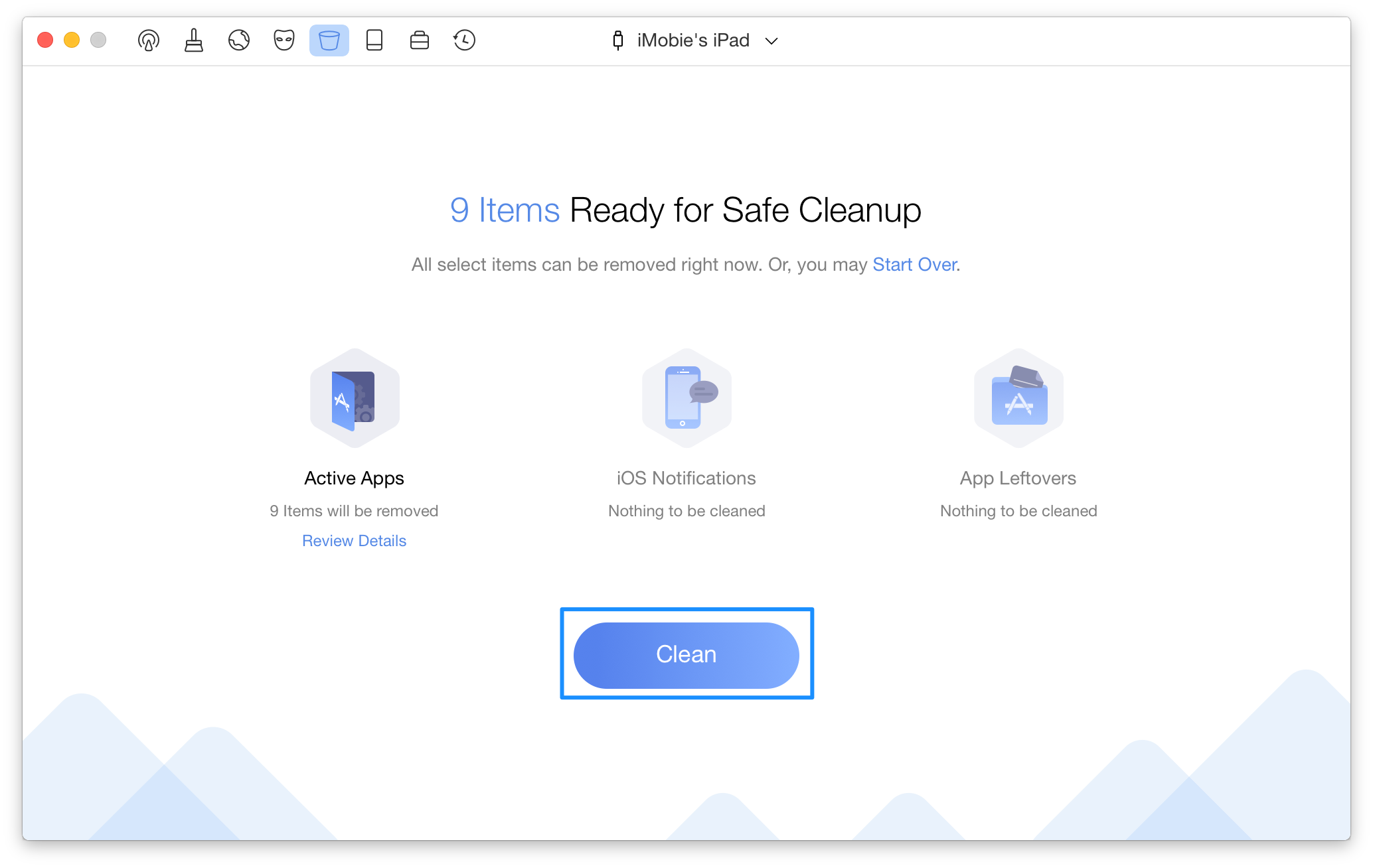 To use System Clean feature, please turn off Find My iPhone/iPad/iPod touch option on your device.
To refresh data in your iOS device, your iOS device will restart automatically after finishing uploading data. Please keep patient.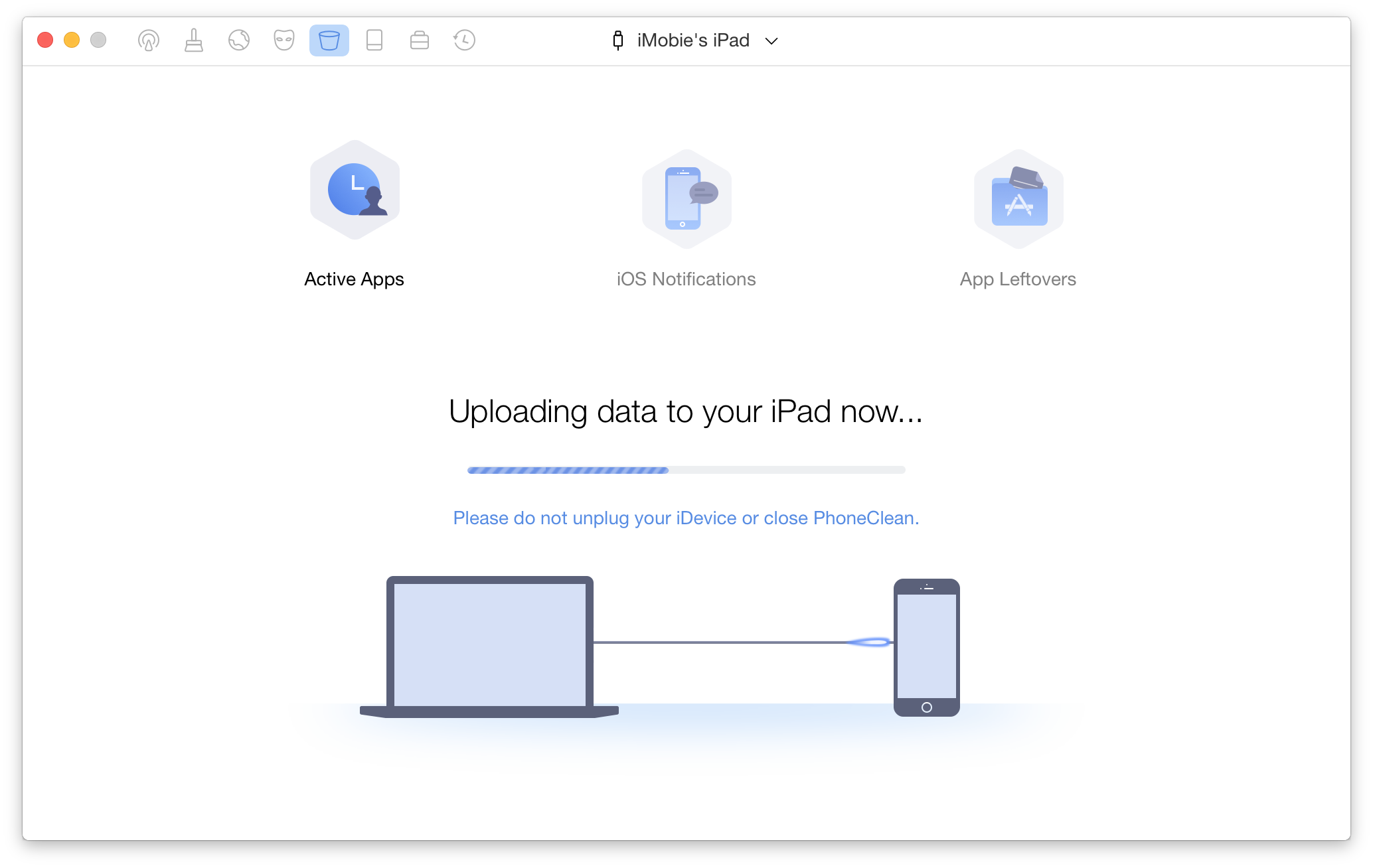 Once cleaning process completes, you will see the Complete screen. You can click Start Over to return to the main interface.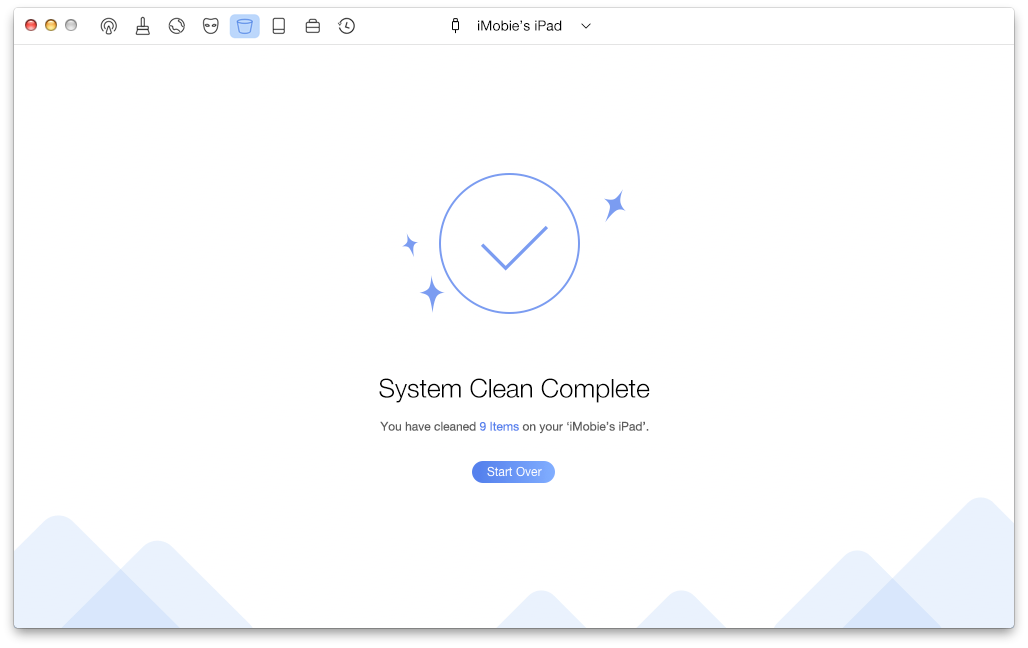 Ask for Help or Contribute to This Guide