PodTrans Pro
Overview
An All-new iPod Manager to Free Your iPod and iTunes Music
PodTrans Pro is newly designed to transfer music, movies, playlists and the whole library between iPod & iTunes, or even directly from old iPods to the new iPod touch 6.
It offers a fast and all-around solution to help you rebuild or merge iTunes library from iPod nano, touch, classic, shuffle, etc. And more, it will convert any incompatible files to iPod friendly format silently during the transfer.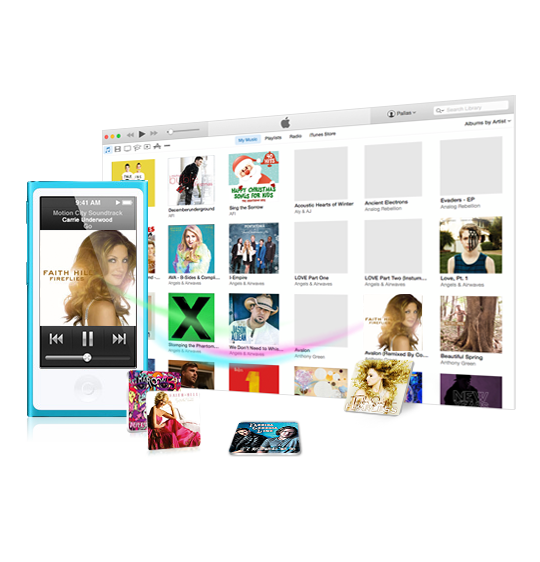 Your iPod music transferring now made easy
In case you got a sudden hard drive failure or lost all music on it, PodTrans Pro brings an unique iPod music management experience, which will guide you to transfer music from iPod to computer or iTunes. All your personal data like ratings, play counts, tags, artworks and everything you need will remain intact after moving to iTunes.
In addition, it offers you a worry-free iPod sync alternative. You won't be afraid of losing the precious music after iTunes sync, and don't have to tolerate the boring full sync if you simply want to add one music track on your iPod.
Exchange and share everything between iPods
To bring you the ultimate easiness, PodTrans Pro can immediately transfer music from old iPod to a new-bought iPod nano 7 or iPod touch 5. With just few clicks, you'll be allowed to copy particular Music, Podcast, Audiobook, iTunes U or even all items between your lovely iPods, no matter it's an antique iPod classic, iPod mini, iPod shuffle, or a novel new iPod nano, iPod touch.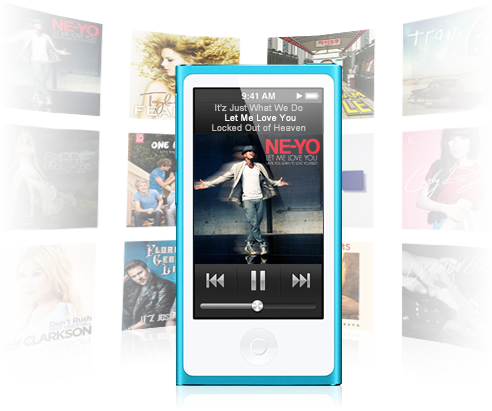 Keep your music well-organized by Playlist
PodTrans Pro excels at managing Playlists from songs in your library that go great together, and then you are able to freely transfer them between iPod and iTunes; or just move it onto friend's iPod (or iTunes library) as a gift.
Moreover, when trying to expand your iTunes library, you don't have to worry about the media hub gets over-loaded. Because PodTrans Pro will automatically sort out and skip duplicated music tracks in order to keep your iTunes clean.
No more incompatible format windows
With advanced trans-coding engine, you are empowered to spontaneously convert all popular media file formats, like H.264, MPEG4, MKV, WMV and much more, to iPod friendly format. Just relax yourself once starting the transfer, since PodTrans Pro will auto detect iPod incompatible files and initiate the conversion on the fly. Even though there is no complicated preference settings involved, you can still get the most favorable and highest output quality.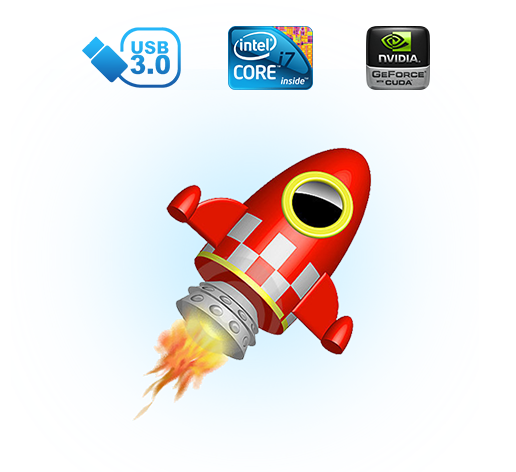 Probably the fastest iPod transfer you can have
We pay close attention to the latest technologies that have the potential to improve our software. Now PodTrans Pro works together with USB 3.0 and Lightning interface to achieve up to 20MB/s transferring speed.
It also applies Multi-core CPU & Hyper-threading to optimize media analyzing and employs the latest hardware acceleration to speed up the conversion. And now, it is up to 4 times as fast. Speed upgrading won't end here and we are still keen on trying new technologies. So the speed of next version PodTrans Pro could be more impressive.
Top Features

Supports All iPods
Works for all iPod nano, touch, shuffle, and classic ever made; Always keeps pace with the upcoming new iPods

iPod-to-iPod Transfer
Migrates music, movies, TV Shows, iTunes U, Podcasts and Audiobooks from one iPod to another

Rebuilds iTunes Library
Restores iTunes library from iPod in case your computer hard drive gets a sudden and serious breakdown

For Windows / Mac
The all new version of PodTrans Pro now ready for the latest Windows 8 and Mac OS X 10.10

Manages Playlist
Easily create, add, remove and transfer your Playlist between any iPod and iTunes library

Keeps Meta Data Intact
When transferring the music, you can keep ratings, artworks, tags, play counts and all media info intact

Freely Adds iPod Music
Flexibly Import particular music items on iPod without losing existing ones; No need of performing a full iTunes sync

Converts Video on the Fly
Auto detects iPod incompatible Video/Audio files and spontaneously convert them to iPod friendly format

Blazingly Fast Speed
Get Up to 3X Speed thanks to USB 3.0, Lightning, Multi-core CPU and hardware acceleration technologies
What Customers Say
I just bought a new iPod nano 7 and want to copy all songs from old shuffle onto my nano. This software helped me to transfer all tracks (about 1400+) in just 19 minutes.
- Kerry Murphy
Useful Tips