Transfer WhatsApp between iPhone and Android Phone with 1 Click
No matter you're switching from an Android phone to iPhone or vice versa, upgrading from iPhone X to iPhone 12, or moving from Motorola to Samsung, you can always carry on your valued WhatsApp chats. With one simple click, you can transfer over WhatsApp messages, photos, videos, and all other attachment files. Or, you can choose just the threads you want to migrate. All data will be merged into current conversations on your new phone, even if you've changed to a new WhatsApp account. You can thus keep a complete chat history in any case.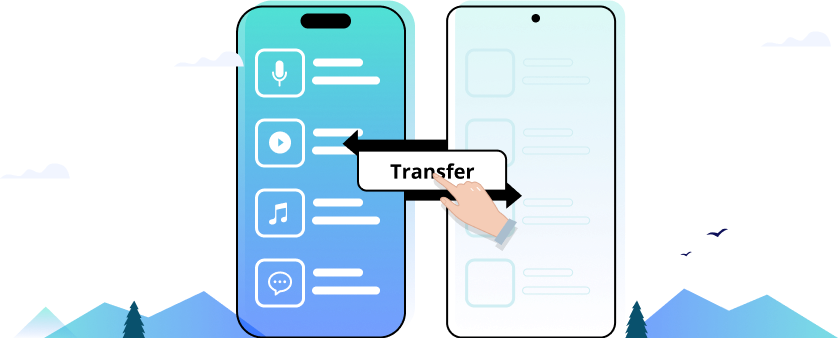 It's available to transfer WhatsApp chats and all attachments from iPhone to Android phone, Android phone to iPhone, one iPhone or Android phone to another.