iMobie Is Offering Unlimited Thanksgiving Edition of AnyTrans and PhoneClean
Summary
To repay the general new old customers, iMobie Inc., is now free offering unlimited Thanksgiving Edition of AnyTrans & PhoneClean, the best-sellers, and iTunes Gift Cards.

Taking Thanksgiving Day as an opportunity to express gratitude to its loyal customers, iMobie Inc. has introduced their Early Thanksgiving Promo – the Thanksgiving Edition Giveaway of AnyTrans & PhoneClean and Gift Cards worth $200. For a startup company that operates itself by developing innovative software, giveaway of a product worth $59.99 and $200 gift cards is quite an offer.
According to iMobie, the Early Thanksgiving Promo starts from Nov. 11th to Nov. 18th, as the first round of the whole splendid Thanksgiving activity. A lot more surprises are expected between Nov. 28th and No. 30th. "Nothing can be more exciting than the unlimited free offer of AnyTrans. Just hit our site, (https://www.imobie.com/anytrans/ ), it is yours without costing a penny," said Kelly Woods, the Marketing Manager of iMobie.
Though the Thanksgiving Edition of AnyTrans and PhoneClean are totally for free, they enjoy whatever function the paid edition performs. One is regarded as the best iTunes alternative and the other is the ultimate iOS cleaning solutions on both PC & Mac.
"As always, iMobie has long been trusted by a vast of customers. And with the Thanksgiving holiday season upon us, what better time to thank our new and old customers by giving away AnyTrans and PhoneClean, the best products of iMobie," said Frank Kong, the founder and chairman of iMobie Inc. (https://www.imobie.com/)
"By doing so, we want to make the promo a reward to loyal customers for their long-standing support, and as for new customers, it's a rare opportunity to deliver the best possible experience with our products," continued Frank.
Please visit https://www.imobie.com/anytrans/ to get full details on the Early Thanksgiving Promo, and more info about AnyTrans is also available here.
AnyTrans Screenshot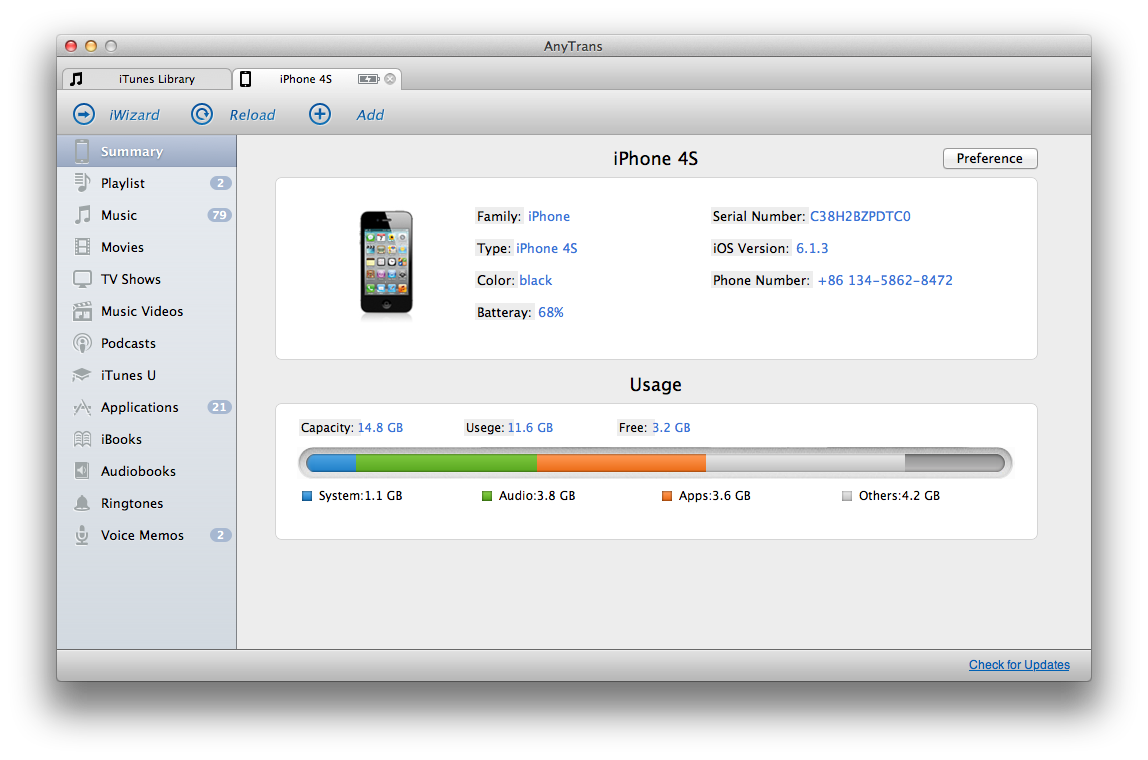 PhoneClean Screenshot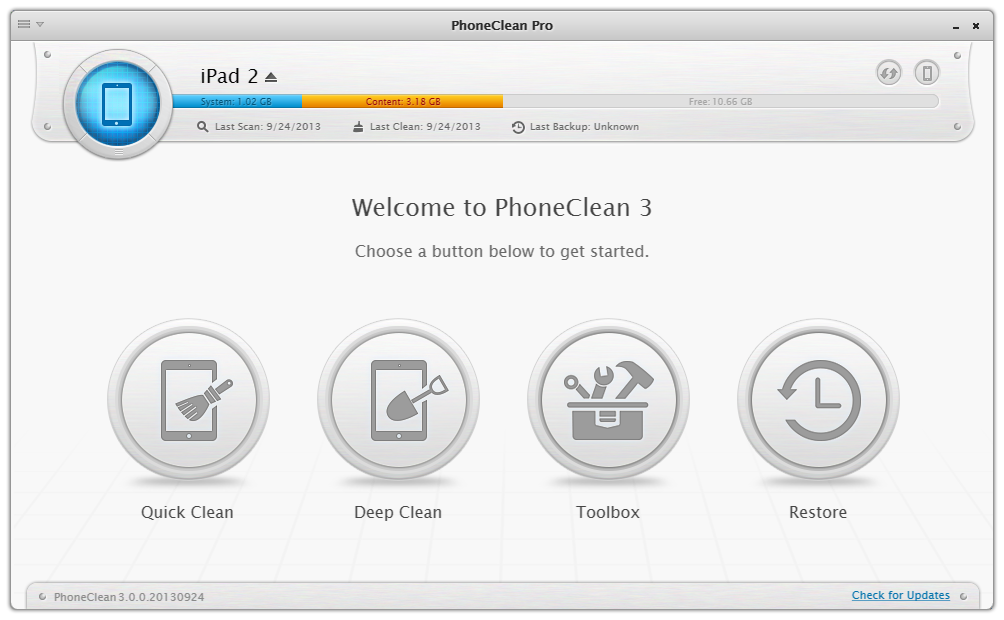 Event Details
Promo Round 1 (Nov. 11th - 18th): AnyTrans Thanksgiving Edition Giveaway (Save $59.9), iTunes Gift Card ($20, $30, $50). Participation page: https://www.imobie.com/anytrans/
Promo Round 2 (Nov. 28th - 30th): PhoneClean Thanksgiving Edition Giveaway (Save $59.9), iTunes Gift Card ($100). Participation page: https://www.imobie.com/phoneclean/
About iMobie Inc.
iMobie Inc. was established at the end of 2011, and located in Tianfu Software Park (China), a place gathered great many talented software engineers. The brand name iMobie is from I'M Optimistic, Brave, Independent & Efficient, which represents the main characters of their teammates. On the early stage of iMobie, they focus on developing iPhone, iPod, iPad maintenance and file transfer software for making iOS uses' mobile digital life easier.
Related external source
Apple - Apple Inc. designs and sells consumer electronics, computer software, and personal computers. The company's best-known products are the Macintosh line of computers, the iPod, the iPhone and the iPad.
CNet - CNET (stylized as c|net) is a tech media website that publishes news articles, blogs, and podcasts on technology and consumer electronics.