In this iPhone Data Recovery Software review, we collected 5 most popular tools and evaluate them carefully to provide valuable references for you. If you've lost or mistakenly deleted photos, messages, notes and/or other important things on your iPhone, read on to choose the best helper to retrieve your lost iPhone data.
My iPhone 5s, all of a sudden reset itself and I lost all my iPhone data on it! Is there anyway to get my photos and my text messages or anything back? How can I choose a capable iPhone Data Recovery tool to do so?
- Asked on Apple Community
By the nature, an iPhone is always in danger of getting damaged, lost or stolen. How would you evaluate the cost of losing an iPhone? The answer may vary based on your usage but it's a common view that the photos, messages, contacts, music and other personal data on iPhone are more valuable than the device itself.
We can easily recover our lost data from hard drive, but how can we survive from an iOS data disaster? Thanks to an array of iOS data recovery technologies, a decent iPhone Data Recovery software will bring everything needed to retrieve your lost or mistakenly deleted data on your iPhone.
Through our tests and research, the best 5 iPhone Data Recovery software we found in 2018 are PhoneRescue for iOS, Dr. Fone for iOS, Enigma Recovery, Primo iData Recovery, and iSkysoft iPhone Data Recovery. The purpose of this review is to cover as many iPhone Data Recovery software as possible, define the criterions of what are the key factors based on our experience, test performance of each candidate, then finally, to help you get the best chance to recover your important iPhone data.
Part 1: What Is iPhone Data Recovery Software
iPhone data recovery is a process of salvaging inaccessible data from corrupted, damaged or lost iPhone device. Commonly used methods include recovering from iPhone device, from iTunes backup or from iCloud backup. Recovery can still be processed even the iPhone device is lost, as long as the iTunes / iCloud backup has been taking in place prior to the inaccessibility of the device. There are many specific categories of data recovery software such as iPhone photo recovery software, iPhone messages recovery software, iPhone contacts recovery software, etc. Well, these software can be called by a joint name - iPhone data recovery.
Our principles of defining what is the best iPhone data recovery software are as the same as how you'd like to recover your lost iPhone data. Before starting, you'd better clearly understand WHERE have you lost the data from? HOW did you lose the data? WHAT types of iOS data would you like to recover?
#1 Best iPhone Data Recovery Criterion - Compatibility
For the first question: WHERE have you lost your iOS data, from an iPhone 4s, iPhone 5, an iPhone SE or iPhone 6? As Apple mobile product line covers over 10+ iPhone models, the first criterion we chosen is the compatibility. One good iPhone data recover software should be capable of supporting all existing mobile device models, iOS versions and even the upcoming new Apple devices.
#2 Best iPhone Data Recovery Criterion - Recovery Methods
For the second question: HOW did you lose your iOS data, mistaken deletion? The device is lost or badly damaged? iOS gets stuck? Studies show hardware/software failure and human error are two most common causes of iOS data loss, but different type iPhone data disaster requires corresponding iPhone data recovery methods.
Three most adopted iPhone Data Recovery approaches include recovering lost data from device, from iTunes backup and from iCloud backup. There are also other tips that may help find your lost data, some even don't need particular tools. For instance, if you've deleted pictures in your Camera Roll, you can retrieve your photos from the Recently Deleted album. Other similar self-helping iPhone data recovery tips are like finding your lost photos from Photos app on your Windows / Mac desktop; getting data back with the help of iTunes Backup Extractor, to just name a few .
#3 Best iPhone Data Recovery Criterion - Recovery Capability
iPhone Data Recovery software also follows industry rules: no matter how hard you've tried to recover your lost iPhone data, you still have chance that you'll lose them forever. So the third question, WHAT types of iOS data would you like to recover? Actually this is the most crucial standard to jusdify if your iPhone data recovery tool is qualified. All candidates listed below support a wild range of data recovery file types.
Also Read: 2018 Best Messages/iMessage Recovery Software >
Part 2: Best iPhone Data Recovery Software 2018 – PhoneRescue for iOS
By uplifting both technical and user experience to a new industry standard, PhoneRescue has been upgraded to version 3. PhoneRescue aims at helping more and more users get back lost data quickly and easily from both Android and iOS devices. Two great improvements make PhoneRescue for iOS the top 1 iPhone Data Recovery choice on our list: the leading iOS data recovery capability and the fluent user experience.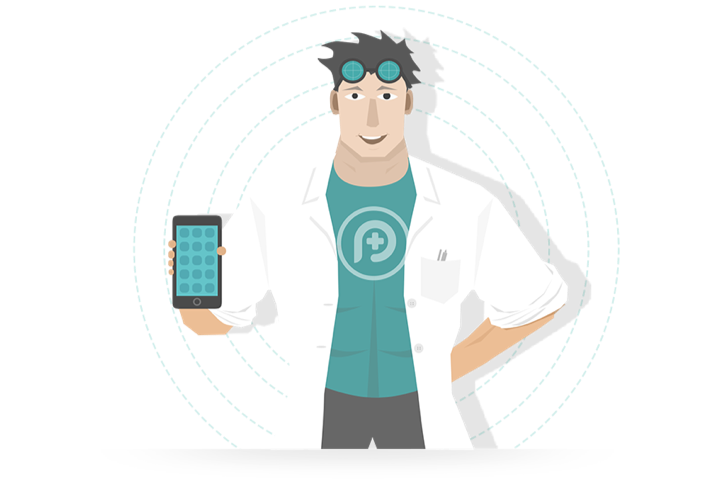 Advantages:
Helps find back up to 25 types of misdeleted, damaged or lost iPhone, iPad data, covering messages, photos, notes, contacts, Safari bookmarks, music, What's app message attachments, Line Messages as well as your other frequently used iOS content.
Features one of the most desired abilities to import retrieved iOS data directly back to the iPhone apps, such as contacts, messages, photos, notes, etc.
Introduces the exclusive iPhone Data Recovery feature - Smart Compare and Find, which allows to quickly pinpoint needed items from thousands ones.
PhoneRescue for iOS expanded the recovering power from specific data to the whole iOS. When an iOS device runs into a system crash, it can be fixed within a single click.
The iPhone data recovery capability has been improved both in efficiency and success rate. The recovery rate of mistaken deletion achieves 76%, and the data analysis time is shortened to 65%.
The new PhoneRescue for iOS design fully meets the beginner's need to suggest scenarios about different recovery methods for a more successful result.
Disadvantages:
Paid software, you have to pay for it, but it offers you a promise - "60-days money back guarantee". So you can ask for a refund if it fails to recover your data. Buy Now >
Supported File Types (click to view detailed tutorial):
Check All 28 PhoneRescue for iOS Supported File Types >
OR, Download PhoneRescue for iOS to Have a Quick Start >
How to Use PhoneRescue for iOS to Recover iPhone Data from Device
How does an iPhone Data Recovery software work to retrieve your lost data from your device? This is not a mystery if you know the story behind. A deleted file is typically not immediately overwritten on your iPhone disk, but more often has its entry deleted from the file system index. Simply put, you swipe to delete a message on your iPhone, the data actually is still stored on the device, but you cannot see it through iPhone interface. In such a case, the deletion can be easily reversed. Follow steps below to recover your lost iPhone data with PhoneRescue for iOS:
Step 1: Download and install PhoneRescue for iOS on your Windows or Mac computer.
Step 2:  Open PhoneRescue for iOS and connect your iPhone, iPad or iPod touch to the computer > Choose the Recover from iOS Device option and click the forward button on the bottom: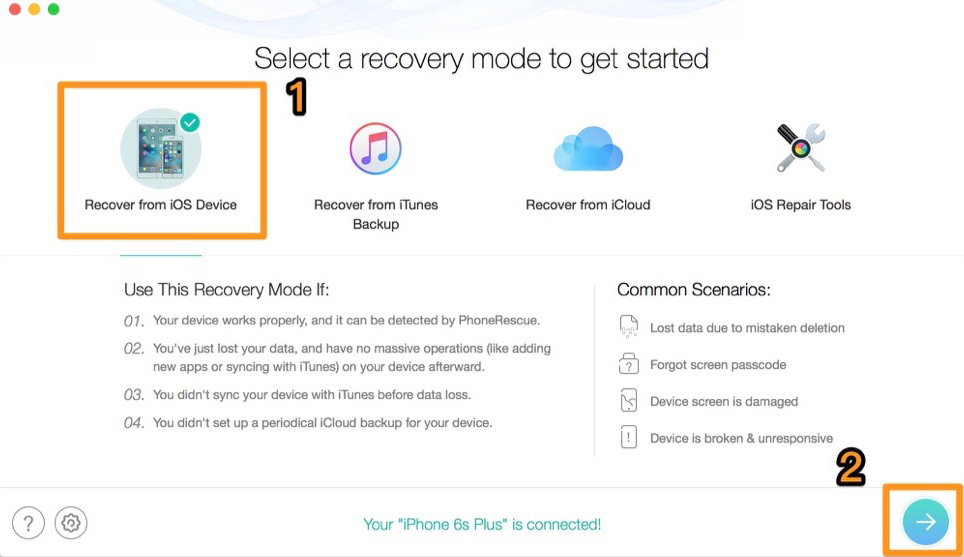 Step 3: By default, all categories will be selected. Please choose the items you want to recover. Give it few seconds to analyze your iPhone data: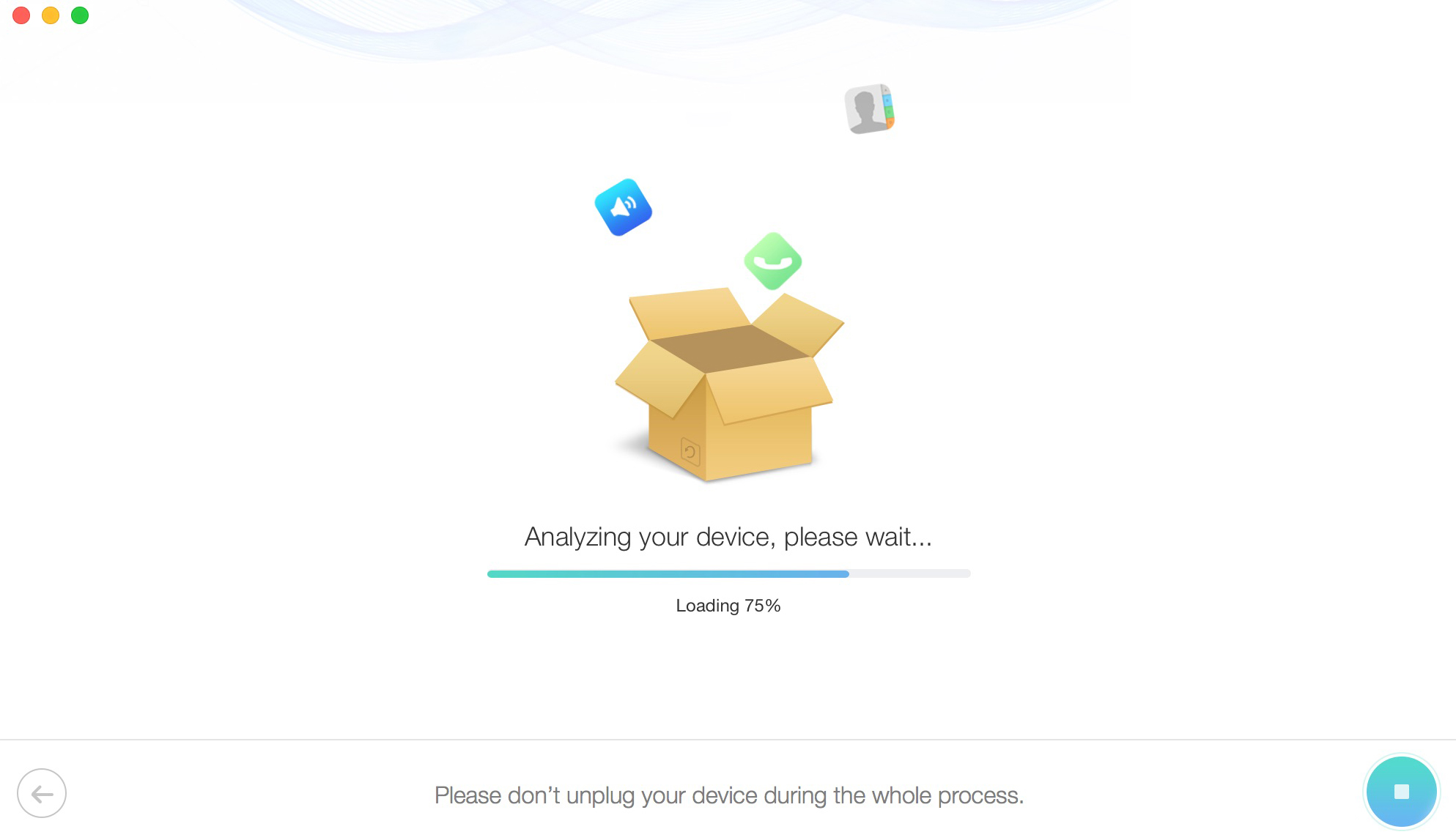 Step 4: Choose the Notes, Contacts, Messages or other content you'd like to recover from iPhone > choose the specific thread and content > click Export to Computer or Export to Device button to recover your lost iPhone data: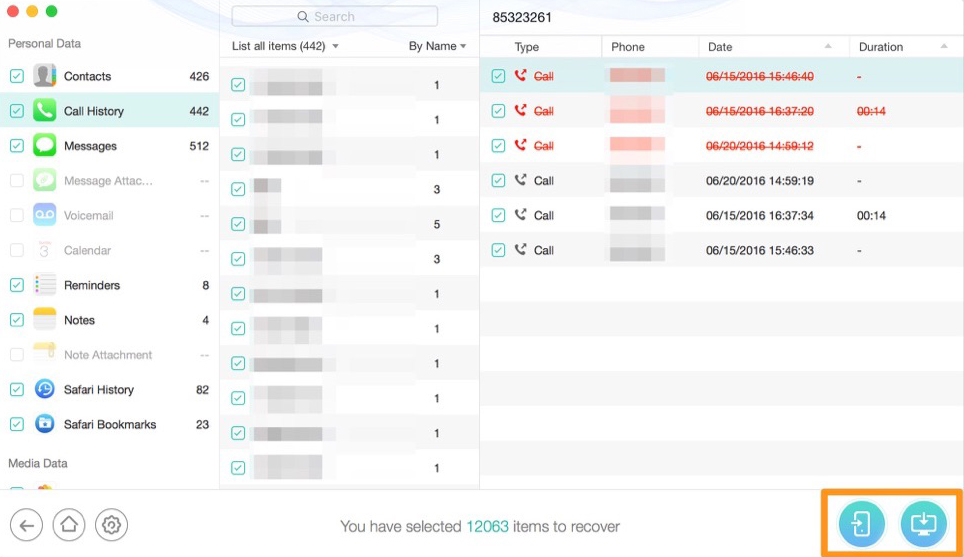 Step 5: The iPhone Data Recovery process is extremely fast with PhoneRescue for iOS. Click the link below to view your retrieved data:
Here is your lost iPhone data: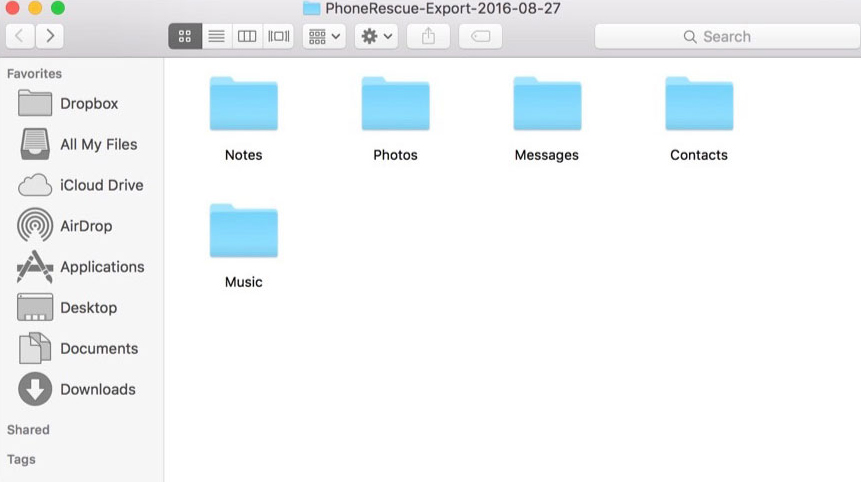 How to Recover iPhone Data from iTunes / iCloud Backup
As Apple's official backup solutions, iCloud and iTunes are the complete backup option for your iPhone data, backing up not only photos and videos, but also your contact list, text messages, applications data, and settings from your iPhone. Therefore, if you didn't find your lost files from device, then try the Recover from iTunes Backup or Recover from iCloud option in PhoneRescue for iOS:
As the iPhone data recovery procedure is almost the same as recovery from device, so follow these two detailed tutorials to retrieve your lost data:
How to Recover iPhone Data from iTunes Backup >
How to Recover iPhone Data from iCloud Backup >
Note: When recovering iPhone data from iTunes backup, if your backup is encrypted, you need to enter your iPhone backup password to decrypt the backup.
Part 3: Best iPhone Data Recovery Software 2018 – Dr. Fone for iOS
Dr.Fone for iOS is another acclaimed iPhone Data Recovery tool developed by WonderShare. It is great for recovering deleted content from both iOS and Android mobile phones. It goes to work immediately when there is problem: connect an iPhone to the computer, open Dr.Fone, and with a few clicks users can scan their mobile phone and instantly see what information is recoverable and then restore it.
For iPhones, where data cannot be recovered directly from the device, Dr.Fone can also recover information from the latest iTunes backup file. When disaster strikes, Dr.Fone is a user's best chance to get their data back.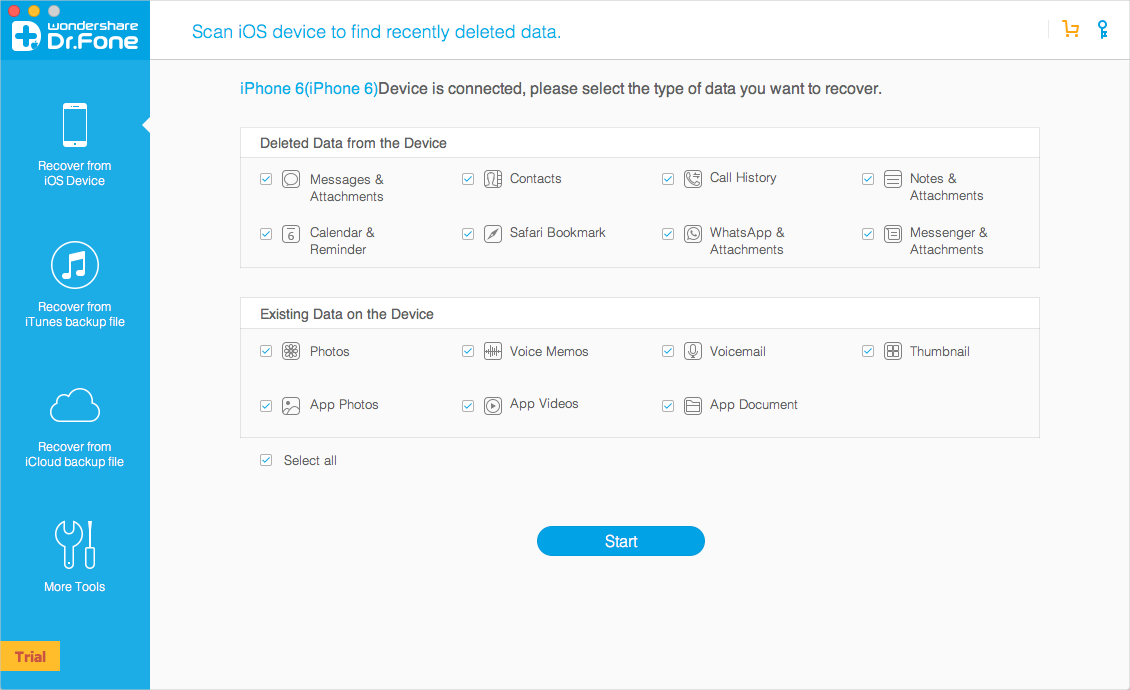 Advantages:
It supports all old and latest iOS devices.
Fitted with a small tool that can fix iOS to normal when your iDevice can't get access to the operating system.
Supports recovering Facebook Messenger and Messenger attachments.
Available on any Mac/PC computer.
Disadvantages:
Not free, and it is a little expensive.
Most functions are locked until upgrade to the Pro version.
Doesn't support recover music, videos and other media files.
Part 4: Best iPhone Data Recovery Software 2018 – Enigma Recovery
If you have accidentally lost or deleted important data from your iOS device, the Enigma Recovery software is also an ideal solution for you. With SmartPhone Recovery Pro software and Restore iOS App brought by Enigma Recovery, you can preview existing data on your iOS device, iTunes or iCloud backup. This is quite useful if you have lost your device and need access to the data on your backup file.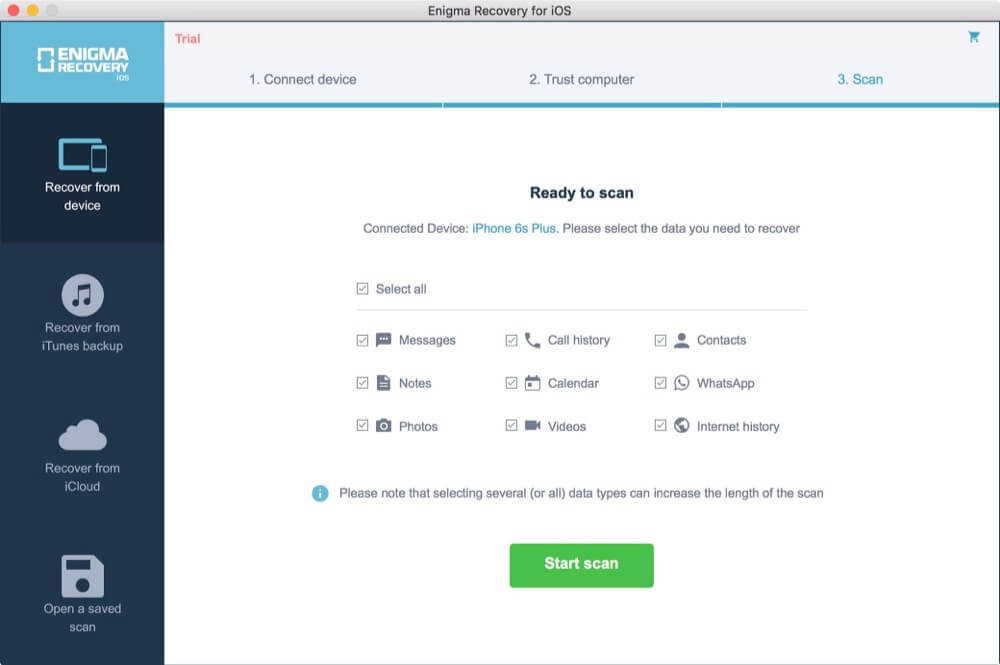 Advantages:
Clear UI design and friendly user experience.
Supports Windows XP, Vista, 7, 8 & 10 (32bit & 64bit) | Mac OS X 10.7 & higher.
Restore deleted messages, contacts, calls, notes and calendar back to iPhone.
Disadvantages:
Import restored data back to device require another iOS app.
The device data scanning speed is relatively slow.
The range of supported data types is relatively limited.
Part 5: Best iPhone Data Recovery Software 2018– Primo iPhone Data Recovery
Primo iPhone Data Recovery is made to orchestrate your data disaster recovery plan with super easy process. This newly released iPhone data recovery tool gives great support on recovering up to 25 types of iOS content: SMS/iMessages, Notes, Contacts, Call History, Photos, Reminders, etc. It also provides three recover modes so no matter you have backup or not you can get back deleted iOS data as you need.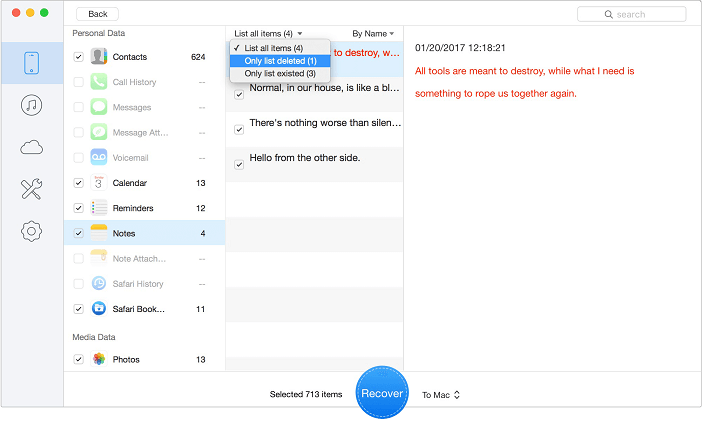 Advantages:
Supports a wide range of iOS data types: media files, personal data & app data.
The iPhone data recovery workflow is easier than other candidates.
Scanning speed is fast, and the iOS data recovery rate is relatively higher.
Selectively Recovery - Instead of performing full recovery on all lost files, you can selectively recover the needed ones.
Disadvantages:
Not free, it charges $39.99 for personal License.
Part 6: Best iPhone Data Recovery Software 2018 - EaseUS MobiSaver
EaseUS MobiSaver is a good application if data loss issues happened with your iPhone, enabling you to retrieve information only from your backup file. You can choose any type of information you want to take back: photos, songs, contacts, messages, reminders and notes, and so on.
But it might not be perfect as various problems you might encounter along the way. One problem is that even the computer OS recognizes the gadget, the free program refused to see it. The problem persisted for several minutes at our test, without performing any setting changes.
In a word, the MobiSaver EaseUS is a program full of good intentions, simple to use, but it demands great patience from the user, as sometimes it is slow to react.
Advantages:
Simple iPhone data recovery tool for anyone.
Support the newest iPhone 8 (Plus) and iOS 11.
Disadvantages:
Not always able to retrieve lost data.
Difficult to connect to iPhone.
Part 7: Best iPhone Data Recovery Software 2018 - Comparison Chart
Note: For a clear comparison, we have taken message data type on an iPhone 8 test device as an example, collecting the detailed information.
| | | | | | |
| --- | --- | --- | --- | --- | --- |
| | PhoneRescue for iOS | Dr.Fone | Enigma Recovery | Primo iPhone Data Recovery | EaseUS Mobisaver |
| Recover From iDevice | | | | | |
| Recover From iTunes | | | | | |
| Recover from iCloud | | | | | |
| Selectively Scanning Data | | | | | |
| Time Consuming to Scan | 40 seconds | 2 minutes 40 seconds | 40 seconds | 40 seconds | 6 minutes 5 seconds |
| Photo & Video Attachments | | | | | |
| Data Comparison(Find the different data between iDevice and Backups) | | | | | |
| Recover to iPhone Apps Directly (Contacts, Messages, Photos, etc.) | | | | | |
| iOS Repair (Stuck on white Apple logo, unable to start iOS, etc.) | | | | | |
| Cost | $59.99 | $69.95 | $59.99 | $39.99 | $69.95 |
| Reviews | | | | | |
| Availability | Free Trial | | | | |
The Bottom Line
As the frequency of iPhone data loss is increasing, it's suggested to consider taking proper precautions to decrease the cost and impact of data lost. A regular iPhone / iPad / iPod backup plan with iTunes and iCloud is always welcome.
Meanwhile, to increase your chances of recovering the data you need, you'd better stop using your device until your lost data get recovered, as this will lower the chance of overwriting data on iPhone disk. Anyway, if 'disaster' happens, have a try with the iPhone data recovery solutions mentioned above to get back your lost data.
More iPhone Data Recovery Related Articles You May Like:

Joy Member of @iMobie_Inc., is specialized in Mac, iPhone, iPad and iOS, Mac OS, and love to find and solve Apple related daily life problems.
Popular Articles & Tips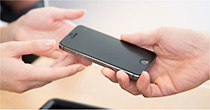 How to Transfer Contacts from iPhone to iPhone Directly >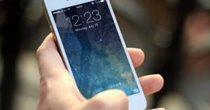 Top 15 Tips for Saving Battery on iPhone iPad >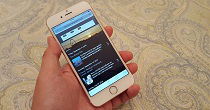 Quick Solution to iTunes Syncing Problems >
Product-related questions? Click here to get quick solution from our Support Team >>