iMobie's Thanksgiving Giveaway of PhoneClean 3 – the World's First iOS Cleaning Tool
Summary
PhoneClean 3 – the world's first iOS maintenance software is now announced as a giveaway for Thanksgiving. It offers iOS users an ultimate clean-up and optimization for their iPhone, iPad totally for free.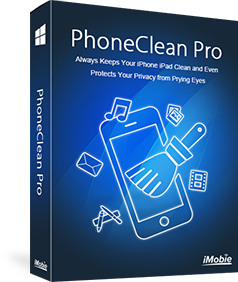 Not many start-ups want to make a product worth $59 a free offer. But iMobie Inc., a start-up software company dedicated to innovative and exciting solutions, is announcing PhoneClean 3 as a giveaway for Thanksgiving from Nov. 28th to Nov. 30th, which is known as the world's first iOS maintenance software.
"In order to offer iOS users an innovative and ultimate iPhone, iPad cleaning and privacy care service, PhoneClean 3 was uniquely integrated with over 20 analyzing technologies. It can easily eliminate 30+ types of junk, boost up iPhone running speed, and optimize the whole performance with just 1 click," Said Frank Kong, the founder and CEO of iMobie Inc.
Frank continued, "As Thanksgiving is the time to give back our beloved customers for their immense faith and kindly support for us, we specially choose PhoneClean 3 as a little Thanksgiving gift. Different from other Thanksgiving freebie, the superior performance of PhoneClean 3 will make people's Apple life much easier and more interesting."
According to experts in iMobie, it requires an average iOS user to spare no less than 1 GB free space to upgrade to the upcoming iOS 7.1. In that case, PhoneClean makes a significant difference to free up 60% storage space by cleaning redundant junk files, including hidden temp, cookies, caches, etc.
Other than reclaiming a large amount of device space, the privacy care service is another feature of PhoneClean 3 that attracts more attention. Last year, iMobie took the first step in addressing the cleaning challenges with the early version of PhoneClean. As the first of its kind, PhoneClean 3 takes further step to prevent user's privacy leaks via wiping Internet history, iMessages along with associated attachment, etc.
In closing the announcement, Frank said that this free offer was meant to encourage more iOS users to take advantage of the serious benefits that PhoneClean 3 offered. He and his entire team devoted to developing PhoneClean 3 firmly believe that PhoneClean 3 will greatly change people's Apple life.
You May Like: How to Use PhoneClean as a Privacy Guard for Your iPhone
PhoneClean Screenshot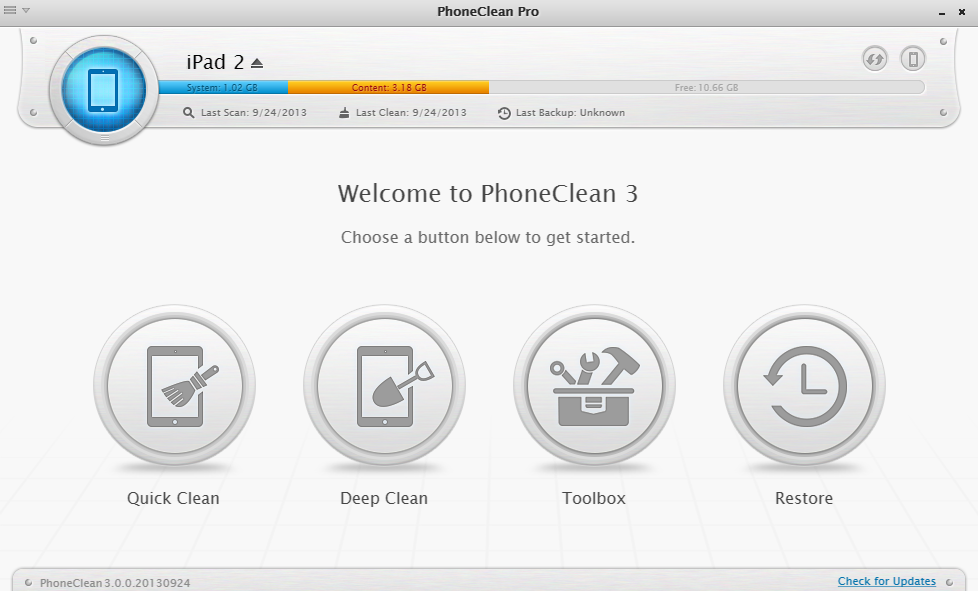 For more information on iMobie's free offer of PhoneClean 3, please visit https://www.imobie.com/phoneclean/. And the free offer page is on: https://www.facebook.com/iMobie/app_208195102528120.
About iMobie, Inc.
iMobie Inc. was established at the end of 2011, and located in Tianfu Software Park (China), a place gathered great many talented software engineers. The brand name iMobie is from I'M Optimistic, Brave, Independent & Efficient, which represents the main characters of their teammates. On the early stage of iMobie, they focus on developing iPhone, iPod, iPad maintenance and file transfer software for making iOS uses' mobile digital life easier. For more information, please visit https://www.imobie.com/.
Related external source
Apple - Apple Inc. designs and sells consumer electronics, computer software, and personal computers. The company's best-known products are the Macintosh line of computers, the iPod, the iPhone and the iPad.
CNet - CNET (stylized as c|net) is a tech media website that publishes news articles, blogs, and podcasts on technology and consumer electronics.