How to Fix Apple Pencil Not Charging
Summary
This post sums up several methods to help you fix Apple Pencil not charging problem. Read and follow solutions below to see if they are worked for you.
This all-in-one iTunes alternative can help you transfer kinds of iPhone/iPad/iPod data in an easy way. Download it to have a try.
Apple Pencil is a magic wand invented by Apple to help you make use of your iPad Pro in a better way. As Apple says, it is the best tool to reach for when you need pixel-perfect precision. You can use it to jot down notes, draft a picture, paint watercolor, sign a lease or mark up an email. Whatever you need to do, Apple pencil is easy to use.
You can go to Apple.com to learn more about how to use Apple Pencil with iPad Pro.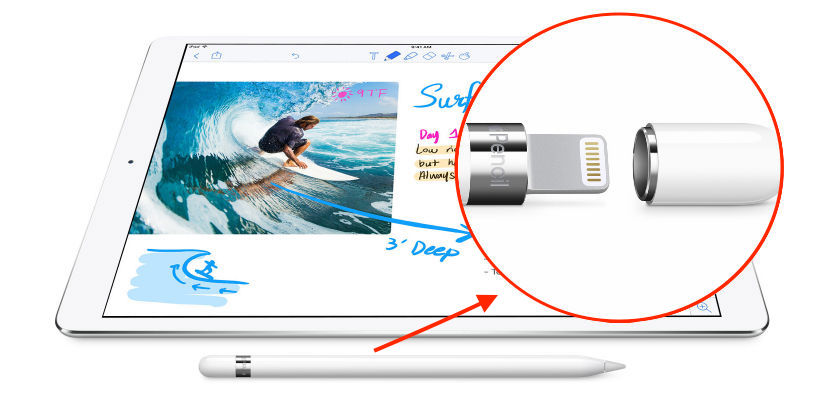 Hoe to Fix Apple Pencil Not Charging
You know that there is no wall charger for Pencil, and no USB connector. So you may charge your Apple Pencil with your iPad Pro by plugging it into the Lightning connector on your iPad. However, sometimes you may find your Apple pencil won't charge on your iPad. So, how to fix it? Here are 3 solutions you can have a try.
How to Fix Apple Pencil Won't Charge
Solution 1. Check the Settings
1. Navigate to Settings > Bluetooth.
2. Unpair / Delete the pencil's connectivity.
3. Again insert the Pencil to iPad for new pairing.
4. Wait for the notification and pair the device again.
5. Waiting for 10-15 minutes to charging it.
Solution 2. Restart the iPad
Restarting is the most traditional and simplest way to solve all problems. Well, believe it or not, restarting usually works.
Solution 3. Use Another Method to Charge
If above methods can't fix the issue of Apple Pencil not charging on iPad normally, you can use another way of charging Apple Pencil. So, what is it? That is to plug into a USB port with Apple Pencil Charging Adapter and a Lightning to USB cable. Then plug the Lightning cable's USB connector into a USB port on a computer, AC adapter, battery backup device or a USB car charger.
You May Like: How to Speed up Your iPad Pro >
Bonus Tip: Best iTunes Alternative for Transferring iPad Data
In this part, we will recommend you a best iTunes alternative - AnyTrans. It is an all-in-one iOS data transfer tool dedicates to help iOS users manage and transfer all the types of iPhone, iPad and iPod data in an easy way. Why we recommend you AnyTrans, here are reasons:
It is a professional iOS content transfer tool, which works well on both PC and Mac computer; meanwhile, AnyTrans is compatible with all iPhones, iPads and iPods.
It's easy-to-use and won't have the risk of losing data when syncing.
It supports transferring all kinds of iOS data without any limits including songs, contacts, apps, ringtones, notes, calendars, photos, reminders, messages and so on. Whatever you want to transfer, it can make it for you.
You can use it to transfer data between computer and iOS device, and even between two iOS devices, that is mean you can transfer data from iPad to another iPad or iPhone/iPod directly.
Here is a screenshot of AnyTrans on Mac.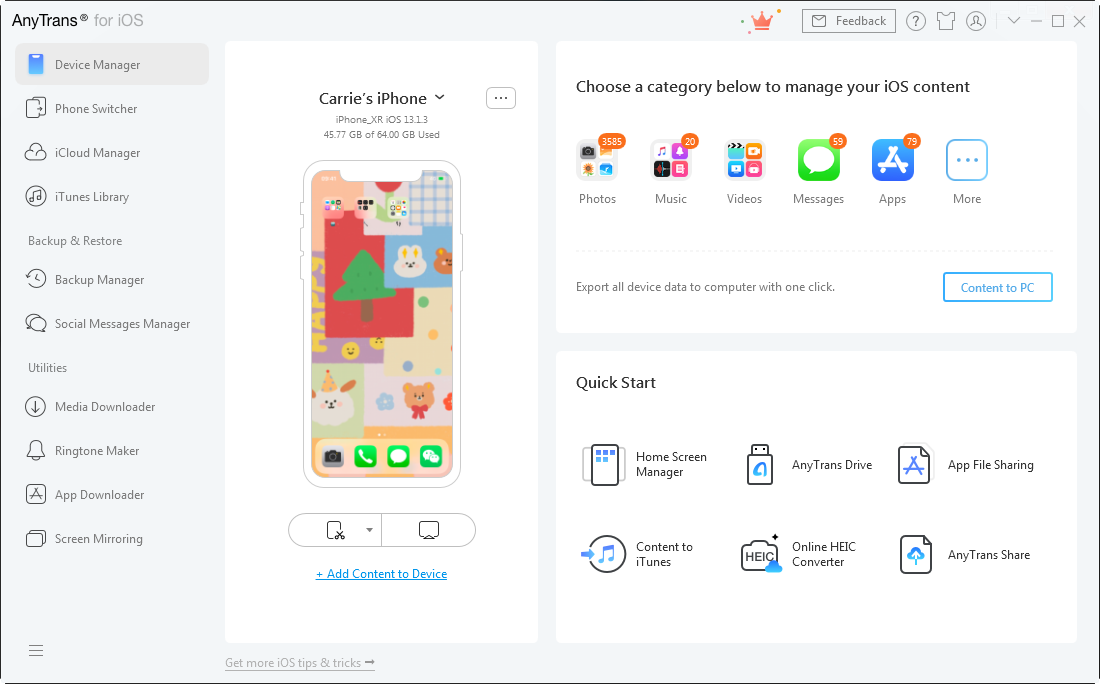 AnyTrans Overview
Now Download AnyTrans to Transfer Your iPad Data with Ease >
The Bottom Line
That's all for how to fix Apple Pencil not charging, hope one of the above fixes worked for you. If you have a different method that helps you out, you can share it by leaving a comment, we'd love to hear about that, too. By the way, if you want to transfer your iPad data without an iTunes alternative, you can give a try on AnyTrans.
More Related Articles You May Like
Share Your Thoughts With Us