How to Fix iTunes Store is Unable to Process Purchases at This Time
Summary
iTunes Store unable to process purchase? Read this guide to see what the matter is and how to fix it.
This powerful tool can help you download any video from any website easily and quickly. Remember to give it a try after you have read this iTunes Store unable to process purchase guide.
The iTunes Store allows us to download or purchase apps easily, but sometimes it just goes wrong when you want to get some favorite ones. A popup windows appears and says that The iTunes Store is unable to process purchases at this time. Please try again later. Or it may happen when you open the app, and the message just keeps popping up. How to fix this issue? Keep reading to get the solutions.
Also Read: How to Fix iTunes Invalid Response Error >
How to Fix iTunes Store is Unable to Process Purchases
1. Sign out and then log into your iTunes account. Try this method if the message says that Credit card processing is temporarily unavailable. Go to Settings app > Tap on iCloud > Scroll down and choose Sign Out.
2. Wait for Apple to fix the issue. Some users say that their iPhones keep on getting the message, and they logged out of the App Store, but then they couldn't log back into App Store. One user mentioned that he was able to sign back in at around 6 Eastern Time.
3. Update to the latest version of iOS. Some users fixed the issue by this method.
Bonus Tip: How to Download Videos from Any Website
Sometimes you may like to download videos from video sharing sites like YouTube, Dailymotion, Instagram or Facebook, so that you can watch them offline. But as is known to all, it is not easy to make it, because these sites do not allow us to download videos directly.
Then AnyTrans comes to help you. It is one professional online video downloader that can help you save videos from YouTube, Dailymotion, Vimeo and other 900+ sites for free. Just download it now to give it a try!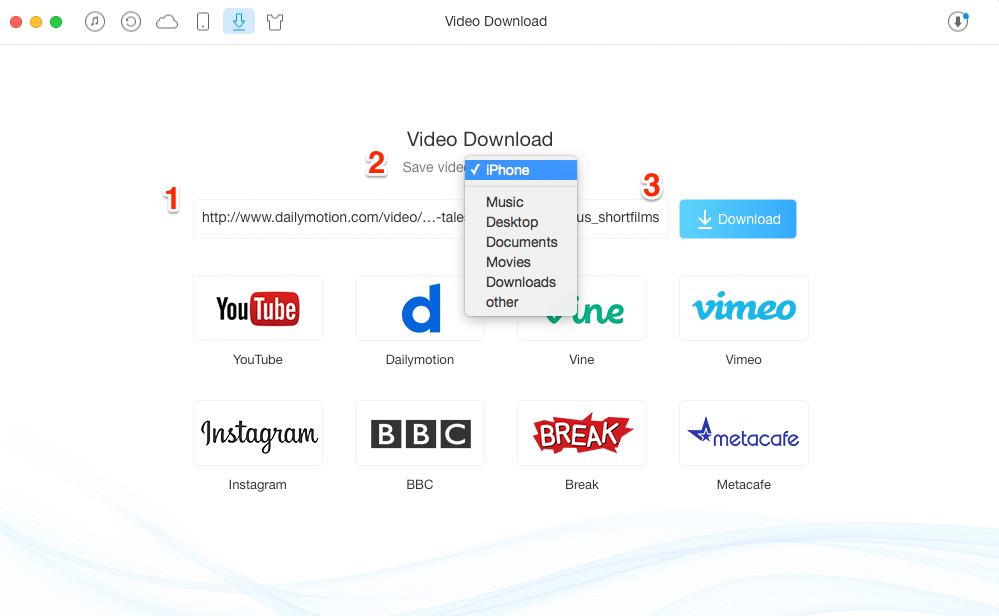 How to Download Videos from Vimeo
The Bottom Line
Hope this guide can help you fix the iTunes Store is unable to process purchases issue. If you have any other idea, please share it in comment section.
More Related Articles You May Like
Share Your Thoughts With Us