How to Change Apple ID on iPhone/iPad/iPod
Summary
Here in this post, we introduce you ways to change Apple ID on iPhone/iPad/iPod. Please keep reading and find the answers.
Download AnyTrans now and use it to help you backup iOS data before starting to change Apple ID in case data loss.
How to change Apple ID? Actually this question contains two meanings. One is logging out the old Apple ID and signing in with a new one. The other is changing the email address attached to the existed Apple ID. No matter which one you refer to, you will find answers in this article.
Part 1. How to Log out Old Apple ID and Log in New Apple ID on iPhone/iPad/iPod
Step 1. Go to Settings > iCloud or iTunes & App Store, select Apple ID, tap Sign Out. If you sign out iCloud account, you should then choose what to do with your iCloud data and you might not be able to access some of your iCloud data until you sign in your iCloud account again.
Step 2. After signing out the Apple ID, there would be a blank on the Apple ID sign in screen. If you have had a new Apple ID, please select Log into Another Apple ID. If you haven't, please choose Create a New Apple ID. "Log into Another Apple ID" and "Create a New Apple ID", those two options are also available on Apple Store application.
Part 2. How to Change Email Address Attached to Apple ID on iPhone/iPad/iPod
Step 1. Log out Apple ID on all iDevices.
Step 2. Go to Settings on your iDevice, click Name, Phone Numbers, Email. Below the Reachable At, switch the column with email address to your left, click Delete.
Step 3. Tap Continue and follow the instructions to set new email address as Apple ID.
Step 4. A verify code will be sent to the new email address, input the verify code according to the instructions. Later you can sign in your Apple account with new Apple ID.
1. The second method can only be applied to iOS 10.3 or later.
2. Changing Apple ID may cause data loss on your iPhone/iPad/iPod, we recommend you to backup data on your iDevice before changing Apple ID.
Bonus Tip: Easiest Way to Backup iOS Data
Referring to backup iOS data, the first thing popping to your mind has to be iCloud/iTunes. iCloud and iTunes are indeed good ways, however, they are still far from perfect.
To start with, both iCloud and iTunes can't backup all data on your iDevice. Besides, you can't selectively backup data on your iDevice with iTunes/iCloud. What's more, iCloud backing up process is slow and highly dependent on Internet and iTunes backups may take much storage of your computer. Last but not least, neither iTunes backups and iCoud backups are readable.
Luckily, now we have an excellent iCloud/iTunes alternative AnyTrans, which has no shortcomings mentioned above. AnyTrans is effective when backing up data to iCloud/computer, it only takes AnyTrans 5 minutes to transfer 3000 photos. Second to that, AnyTrans allows you to selectively backup iOS data to iCloud/computer, what's more, you can view backups on computer via AnyTrans.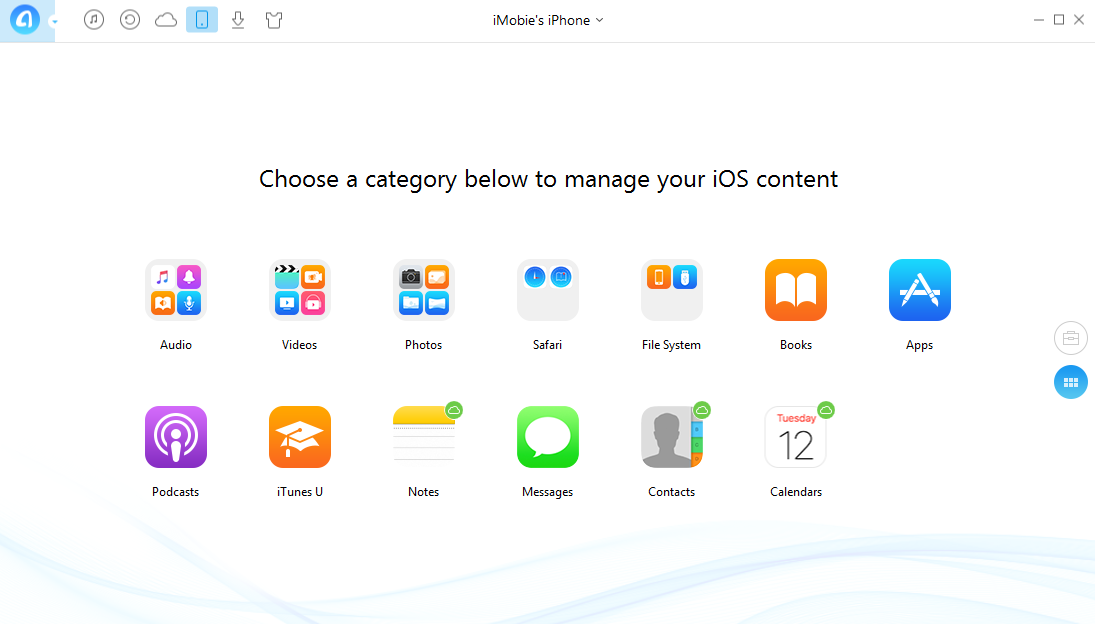 Overview of Best iCloud & iTunes Alternative
For detailed steps of backing up iOS device to computer and iCloud with AnyTrans, please refer to:
How to Backup iPhone to Computer >
How to Backup iPad to iCloud >
The Bottom Line
Here are ways to change Apple ID and introduction to the best iCloud/iTunes alternative. If you have any questions about this article, please don't hesitate to leave comments below. If you find this article help, we'd appreciate it if you give it a like or subscribe it. By the way, don't forget to try AnyTrans.
More Related Articles You May Like:
Share Your Thoughts With Us