How to Fix YouTube Error 503
Summary
Want to know how to fix YouTube error 503? This tutorial involves 4 solutions to help you with it.
As a professional iOS data transfer tool, AnyTrans for iOS also works as the best video downloader to help you quickly download your favorite videos from YouTube easily.
Following the last lesson of how to fix YouTube error 400, we continue to talk about YouTube errors. In this tip, YouTube error 503 will be our topic.
What YouTube Error 503 is
YouTube error 503 is a server-side response code that means the site's server is simply not available for now. It always occurs with the reminder of 503 Server Error: Service Unavailable. It can happen in any browser in any operating system, even on your smart phone, or on some applications. This YouTube 503 service unavailable error is generally caused by the Connector once either the connection times-out or it's unable to connect to the proxy server. Mostly, this 503 error occurs since the server is too busy or when there is maintenance being performed on it.
How to Fix YouTube Error 503
The reason why YouTube error 503 occurs maybe sound complicated. But to solve this 503 error is much easier. There are 4 methods to enable you to fix it.
Method 1. Try refresh the YouTube video web page
Even though the YouTube 503 Service Unavailable error means that there's an error on another computer, the issue is probably only temporary. Sometimes just trying the page again will work.
Method 2. Restart router, computer or device
The YouTube error 503 is still most likely the fault of the website you're visiting, and it's possible that there's an issue with the DNS server configurations on your router or computer, which a simple restart of both might correct.
Method 3. Try to reload the video in a period later
Since this error 503 is a common error message on highly popular websites such as YouTube when a huge increase in traffic overwhelms the servers, so simply waiting it out is often a great option.
Method 4. Download the video from YouTube
Just waiting it out is not the best solution obviously, and it is so passive. We need to find a way to help us watch YouTube videos smoothly even when the server is unavailable for now. One way is that we can download the YouTube video to our computer, or device. But we all know that YouTube does not support downloading videos. How can we deal with it?
We can get aid from some third video downloading application to help us. If you prefer an easier a video downloader, we recommend AnyTrans for iOS strongly. AnyTrans for iOS, basically a professional iOS data manager, can help you transfer any data, videos, musics, messages, photos, etc. without limits. It also can enable you to download videos from more than 900 video websites, YouTube, Vine, Instagram, Break, etc.
How to Download Videos from YouTube with AnyTrans
 for iOS
Step 1. Download AnyTrans for iOS to you computer (PC/Mac) > Install and open it.
Step 2. Click Video Download button > Copy the URL of YouTube video to the downloading area > Select the destination to save your YouTube video > Click Download button to start the mission.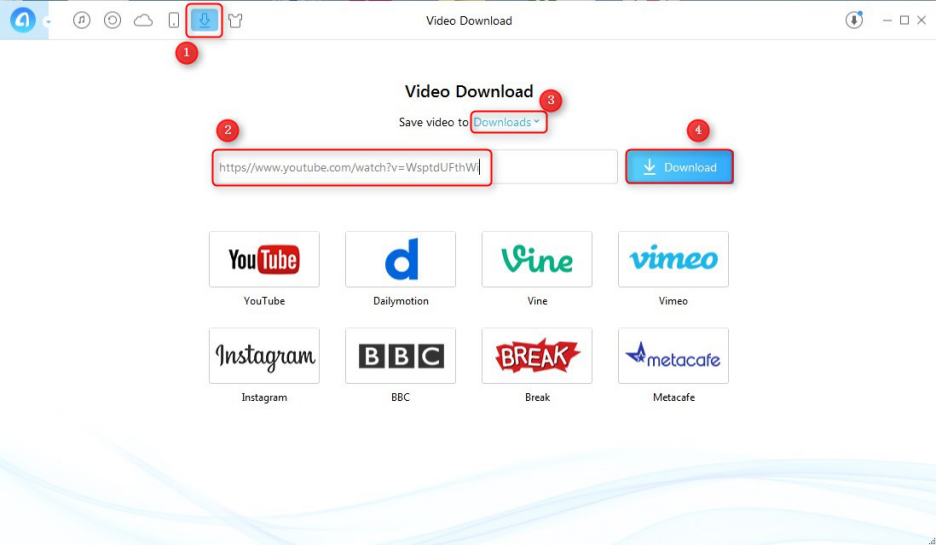 How to Download Videos from YouTube with AnyTrans for iOS
The Bottom Line
Compared to the other three options, I prefer downloading video from YouTube. Because it is not limited to the 503 service unavailable error, but also we can watch the videos anytime and anywhere, even without network. So download AnyTrans for iOS right now.
More Related Articles You May Like
Share Your Thoughts With Us