Summary
This article is going to tell you why Find My Friends location will not available for friends and how to fix it with several methods.

AnyTrans - Best iOS Content Transfer
This amazing iOS data transfer tool can help you transfer almost all kinds of iOS data between computer and iPhone iPad iPod without wiping any data. After fixing your issue, you can download it to have a try.

Free Download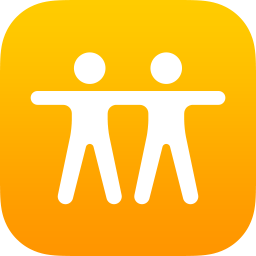 Find My Friends, an app released by Apple, is an handy way to link up with friends. As an location tool, it enables you to easily locate your friends and family from your iPhone, iPad, iPod touch, or Apple Watch. At the same time, you can also treat it as an tool for conveniently carrying out plans and ensuring safety among family members, and friends.
Also Read: How to Fix iPhone Power Button Not Working >
Why Find My Friends Location Not Available for Friends
The issue of Find My Friends Location not available for friends may due to variety different reasons, such as:
1. Your friend might have the wrong date on their device.
2. Your friend's device is off or isn't connected to cellular or Wi-Fi.
3. Your friend turned on Hide My Location in Find My Friends.
4. Your friend turned off Location Services.
5. Your friend isn't signed in to Find My Friends on the device being located.
6. Your friend's device is in a country or region where Apple doesn't offer this feature.
7. Some small glitches with your iPhone.
Actually, there are more unforeseen reasons may cause this problem. So, how to fix it, the following will show you the traditional methods for Find My Friends location not available issue.
Solutions for Fixing "Find My Friends Location Not Available"
You can try solutions below on your iPhone to check if they can fix your issue:
1. Make sure that there is nothing wrong with your friends and their device, such as he or she is in a place supports this feature, they didn't block you, and the settings and network condition of their device is OK.
2. If it just show the old location that is to say Find My Friends not updating location on your iPhone leads to this case, then you may need to take some time to refresh it. To be honest, you may need to refresh few times before it goes through. This is also suitable for Find My Friends shows wrong location of your friend.
3. Force quit Find My Friends app and reboot your iPhone, then open it again. Now, it may works.
4. If problem remains, you can try to uninstall and reinstall the app on your iPhone.
5. Delete your "friends" from the Find My Friends app, then reinvite them again. After they accept it, the app may work again.
The Bottom Line
That's all for how to fix "Find My Friends Location not available" issue, the methods have been list above, hope one of them can work for you. By the way, if you want to transfer iOS content without data losing, you can have a try on AnyTrans.