How to Set Reminders on iPhone iPad
Summary
Do you know how to set Reminders app on your iPhone or iPad? This guide gives you some detailed information on how to set Reminders on your iPhone and iPad.
Download PhoneRescue right now to selectively restore your lost iPhone and iPad contents after reading this guide on how to set Reminders on your iPhone iPad.
iPhone and iPad come with the ability to manage your to-do lists in the form of the built - in Reminders app. iPhone iPad Reminders is a great tool to record your simple lists for shopping, packing, and the like. Reminders on your iPhone, iPad. Here's a quick guide on how to set your Reminders on iPhone and iPad to make the most of the app.
When you first launch Reminders, you'll see a blank list; You can create multiple, separate lists in Reminders, and assign individual tasks to any one of them. On the iPad, the control center appears on the left-hand side of the screen. On the iPhone, to create a new list, simply tap the list name to bring up a master list screen. The new list(+) option is showed on at the top of the screen.
You May Like: How to Transfer Calendar from iPhone to Mac
How to Set Reminders on iPhone iPad
Launch the Reminders app from the Home screen of your iPhone or iPad.
Tap on the Add List button to create a new list. Type on the empty line to add an item.
Hit return on your keyboard to enter another item, or tap the Details icon(i) to the right of newly added item to associated an alarm, priority, and/or notes with it.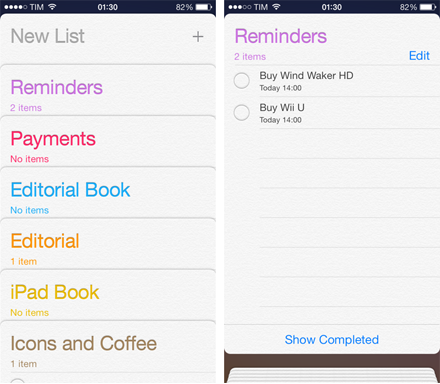 How to Set Reminders on iPhone
Don't Miss: How to Transfer Files from iPad to iPad
If you lost your iPhone iPad reminders accidentally, such as, mistaken deletion, device damage, even device got stolen, PhoneRescue can help you recover your lost reminders even other types of files.
The Bottom Line
Any question about this article or PhoneRescue is warmly welcomed, please be free to contact us by sending an Email or leaving a comment in comment section. At the same time, don't forget to share this article to your friends.
More Related Articles You May Like
Share Your Thoughts With Us