Recover Screen Time Passcode
Screen Time makes it easy to know how much time you spend on various apps, like Facebook, WhatsApp, Instagram and more. And you can also set Screen Time passcode to limit app usage. However, if you forget Screen Time passcode, you can not get access to the certain apps. Here, PhoneRescue can help recover Screen Time passcode with few clicks. Please refer to the following guide to make good use of PhoneRescue.
Step 1:

Preparation.

Do as following:
Launch PhoneRescue on your computer
Connect your iOS device to computer with the USB cable
Click Device Rescuer – Recover Screen Time Passcode option
Once you connect your iOS device to computer, PhoneRescue will detect your device automatically. If you don't connect your iOS device to computer or your iOS device isn't recognized, the

button will be greyed out and you will see "Please connect your device" interface.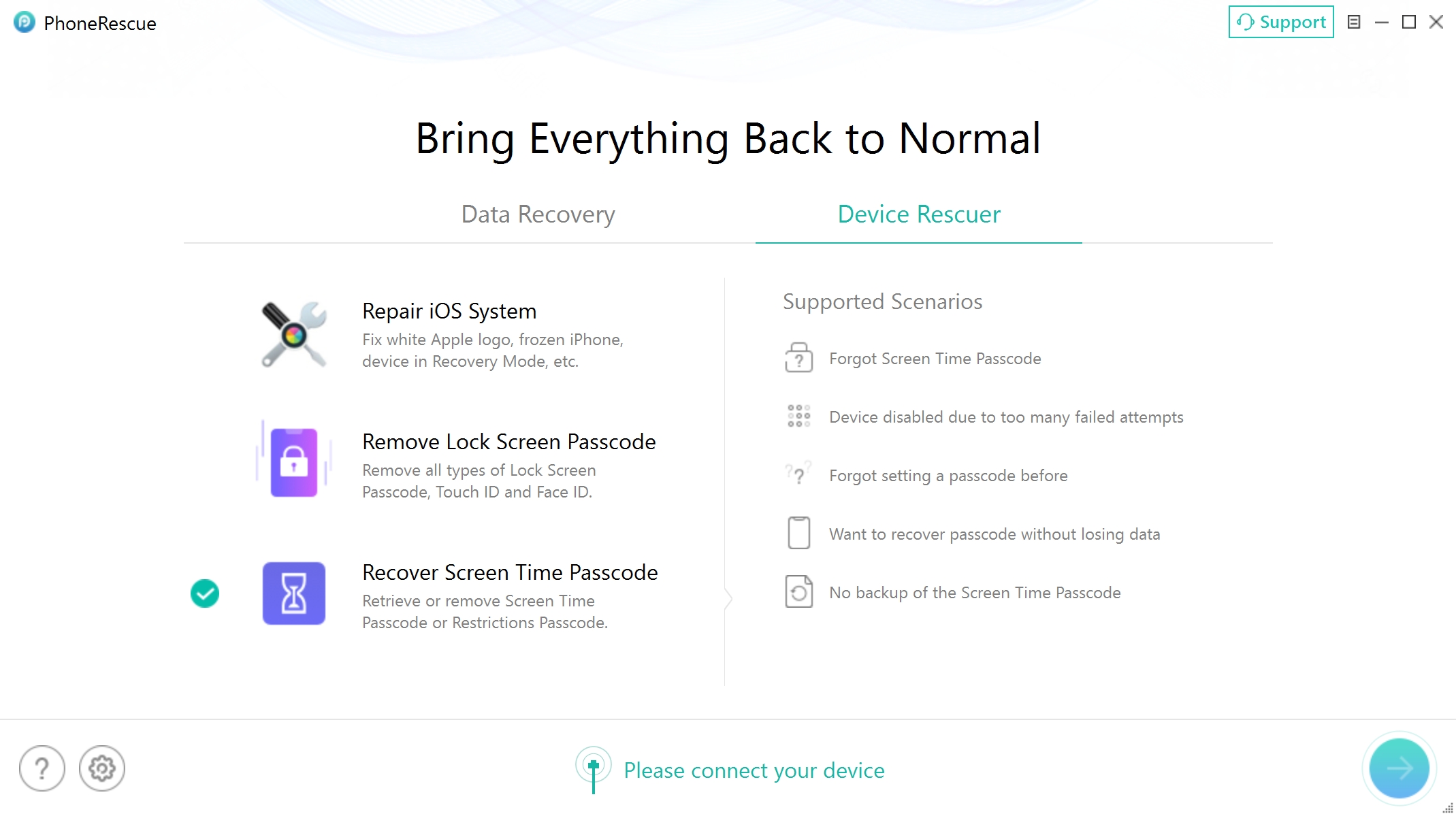 Once your iOS device is detected, the interface below will display.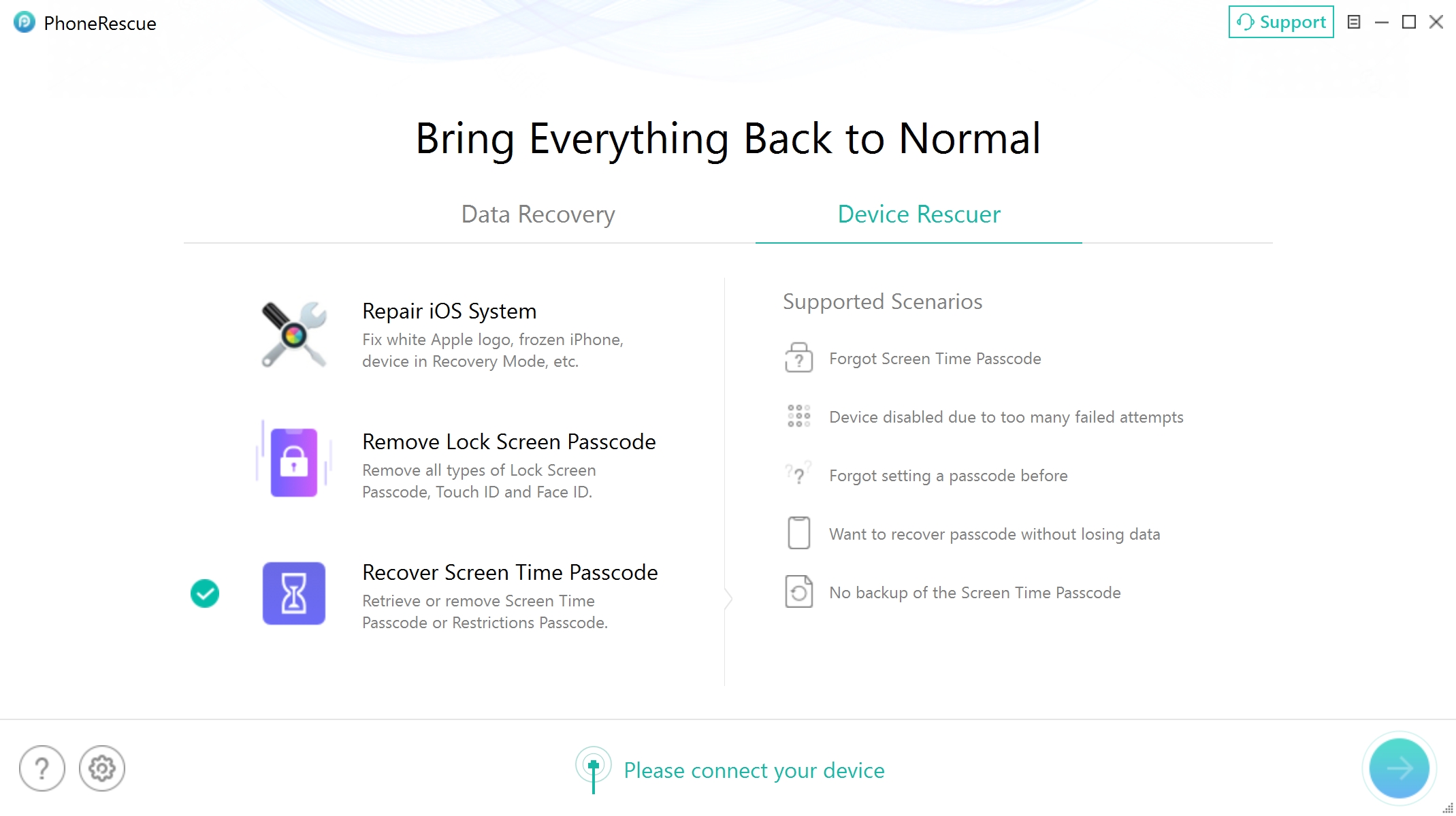 If PhoneRescue fails to detect your iOS device, you may try these troubleshooting steps to solve this issue.
Once your device is detected, click Device Rescuer to choose Recover Screen Time Passcode function.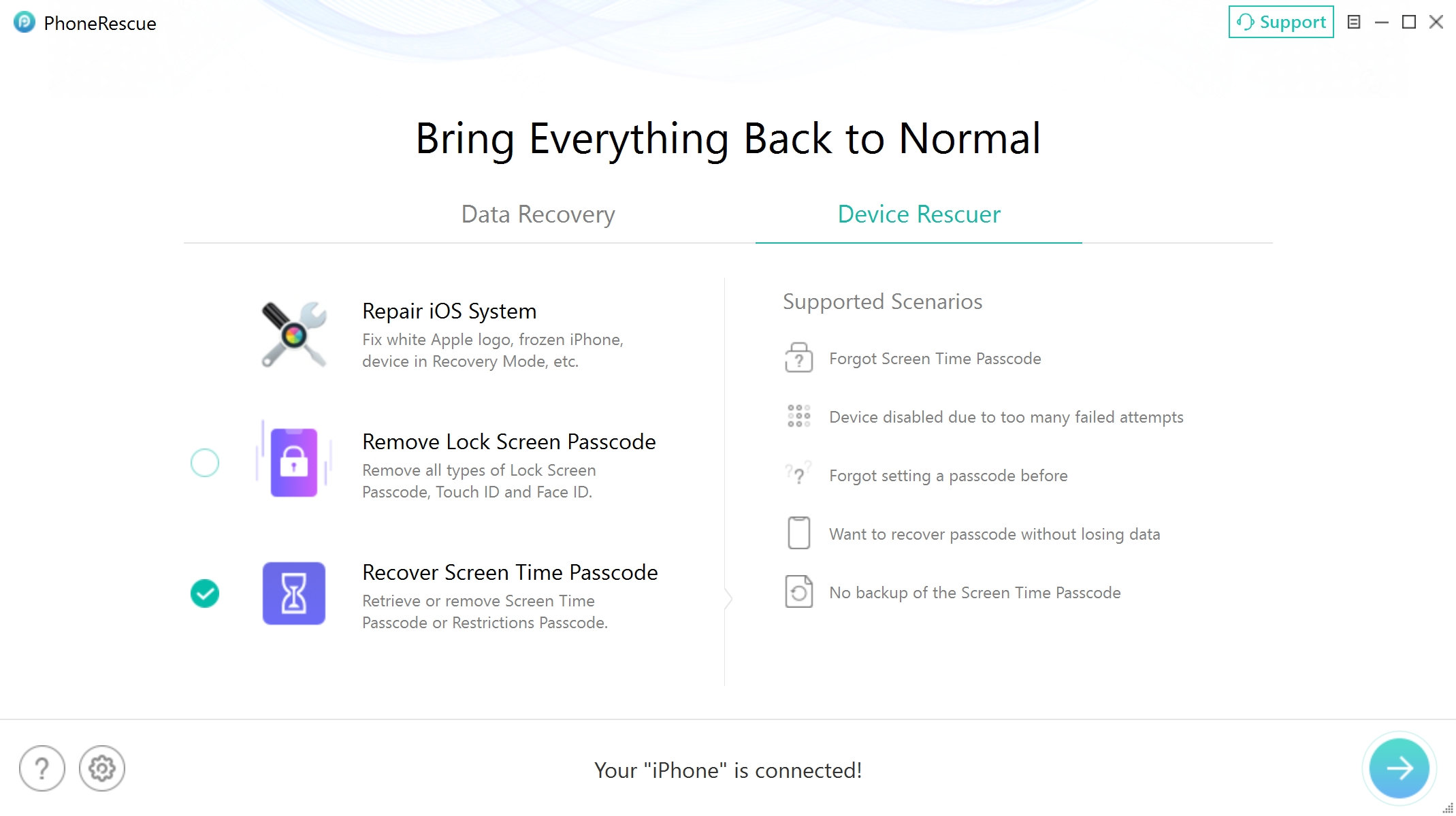 Step 2:

Analysis.

Do as following:
Click button
Type the password of encrypted backup
Wait patiently for analyzing process
After clicking

button, you will enter Recover Screen Time Passcode function directly.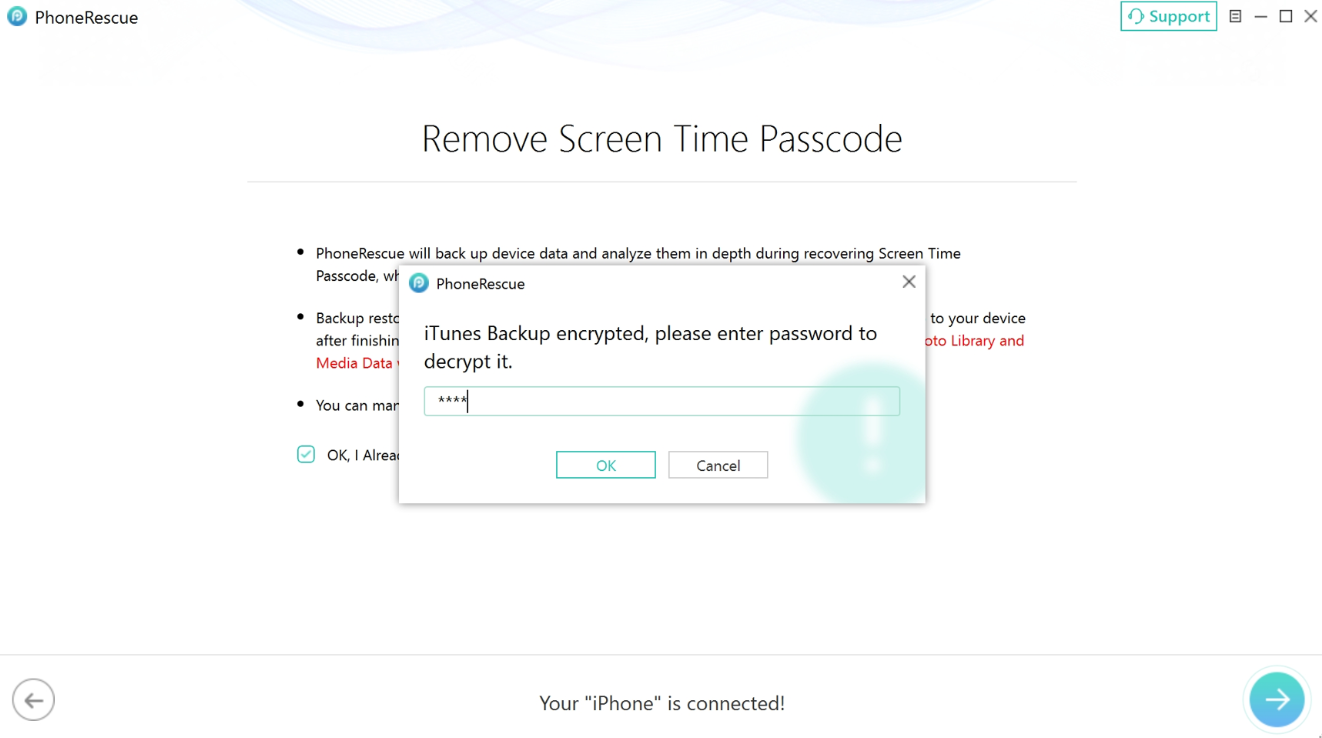 Then click

button and type the password to decrypt backup.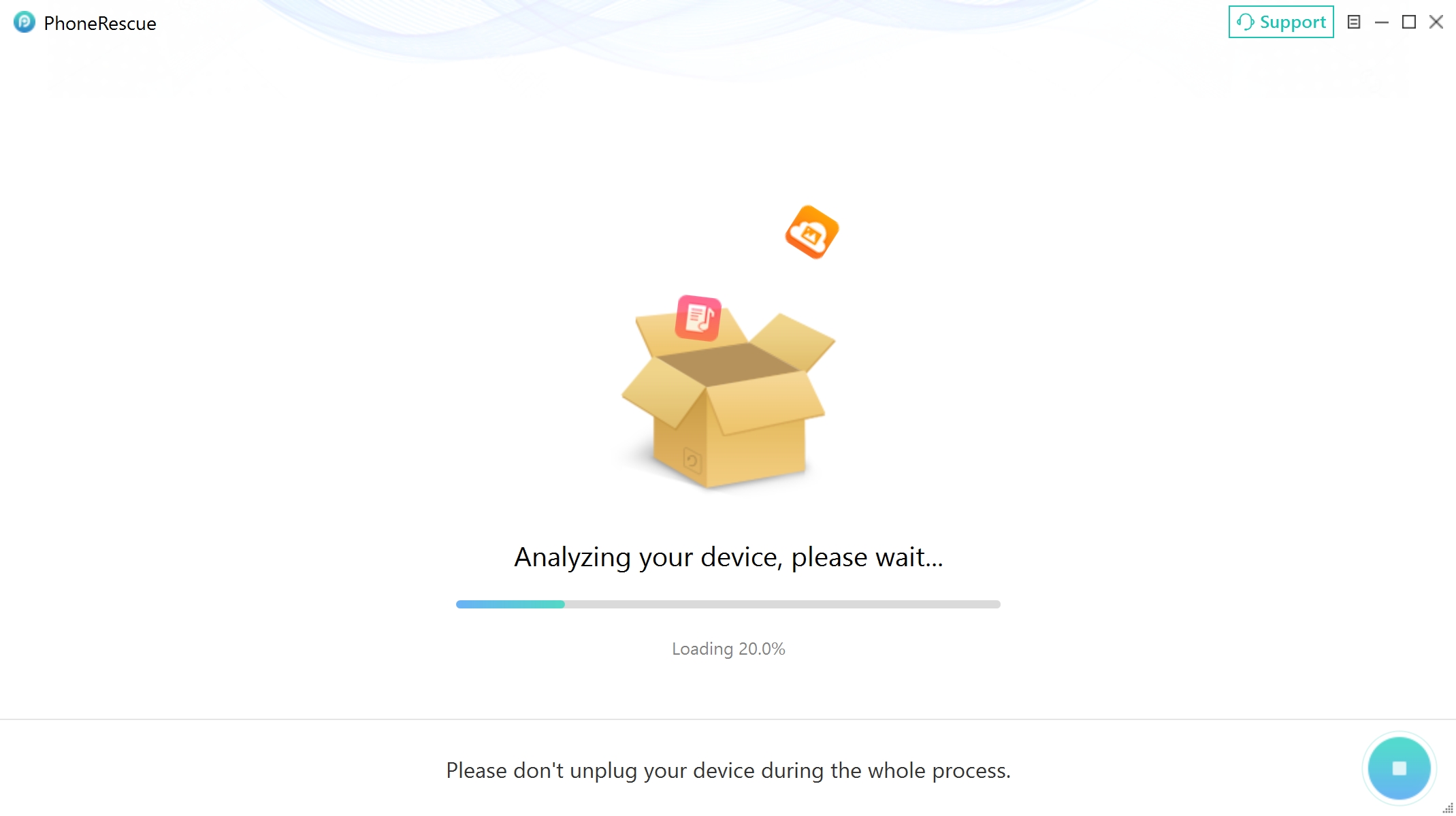 If you haven't created an encrypted backup yet, PhoneRescue will back up device firstly and the default password is 0000. After the Screen Time passcode recovery process is completed, PhoneRescue will uncheck the encrypted backup automatically.
After decrypting backup successfully, PhoneRescue will analyze your device data by default. Meanwhile, the analyzing time varies based on the size of files on your device and the complexity of passcode. Please keep patient.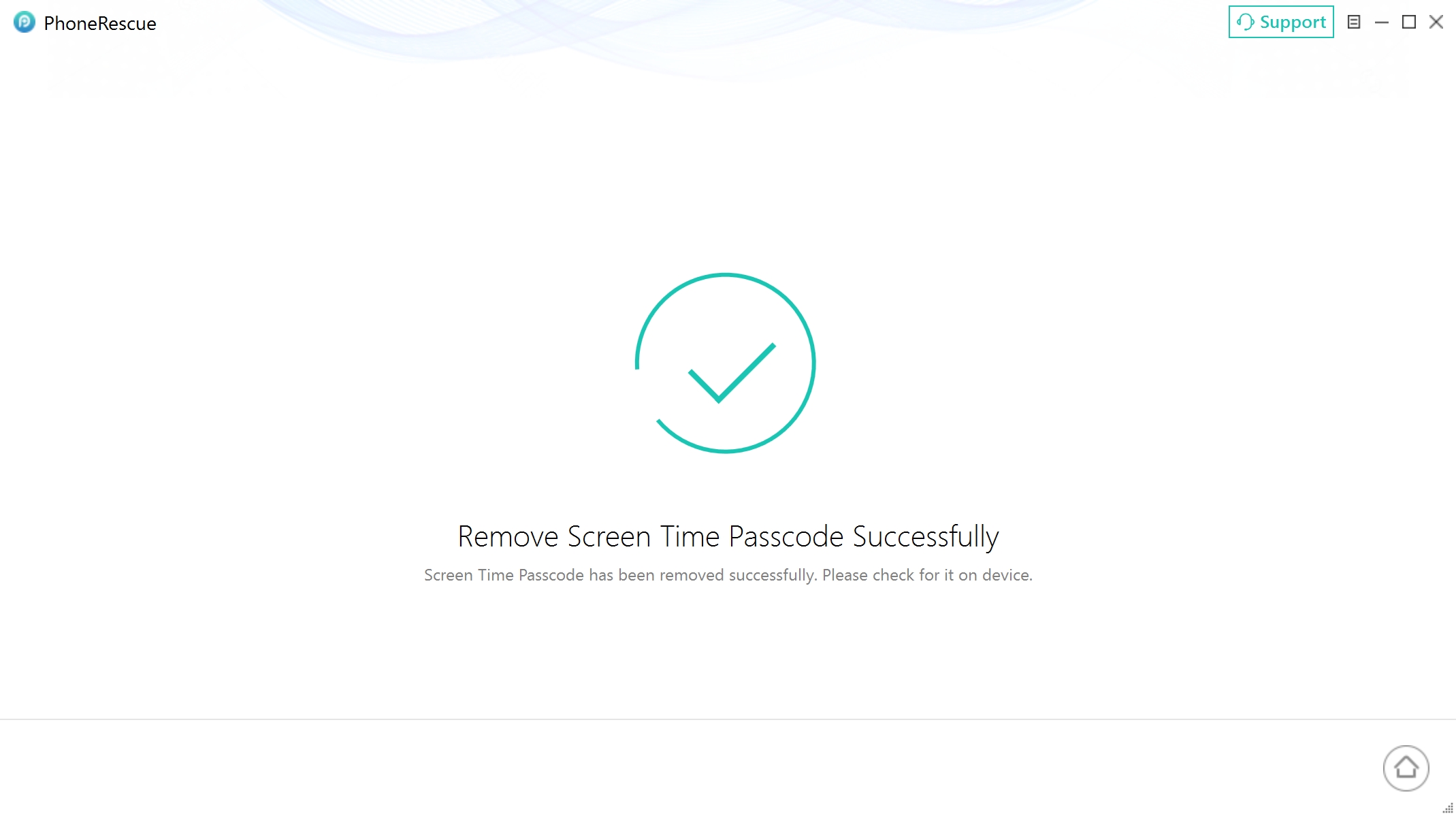 Step 3:

Recovery.

Do as following:
View Screen Time passcode
After analyzing process is completed, PhoneRescue will display the Screen Time passcode. If you want to go back to home page, please click

button.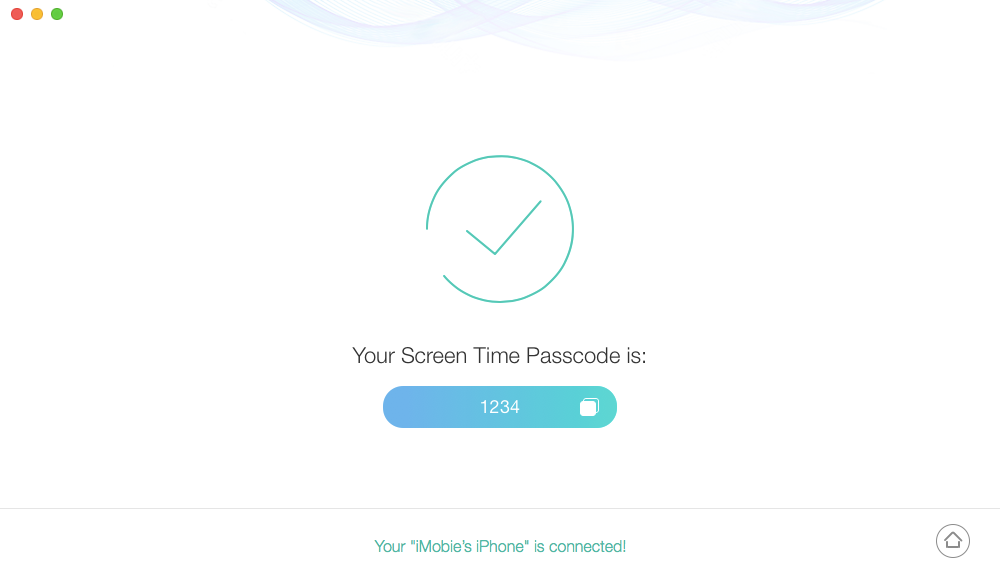 Ask for Help or Contribute to This Guide