5 Years of App Store - Get 10 iPhone iPad App & Games Free
Summary
Apple is celebrating the fifth anniversary of the App Store and giveaway 5 landmark games and 5 groundbreaking apps for a limited time.

iOS owners are in for a treat this week, as Apple has kicked off the App store's 5th birthday celebrations with a series of discounts. iPhone and iPad owners can now pick up a large list of games and apps for their devices, without having to pay a penny.
Infinity Blade 2 is arguably the highlight - it's a stunning RPG running on Epic's Unreal engine. Other must-play titles include Superbrothers: Sword & Sworcery EP and the incredibly popular Tiny Wings. They are all free for the duration of the birthday celebrations, but as Apple has yet to put up a landing page we'd suggest acting quickly in case they are a time limited deal.
Must Read: How to Transfer Music from iPhone to iTunes >
Of course, the promotion isn't just focused on games - you can pick up plenty of useful apps for free too. Highlights include Traktor DJ, a music mixing app that usually costs £14, Day One Journal and the Reeder RSS feed aggregator.
The Full Chart of Free Apps & Games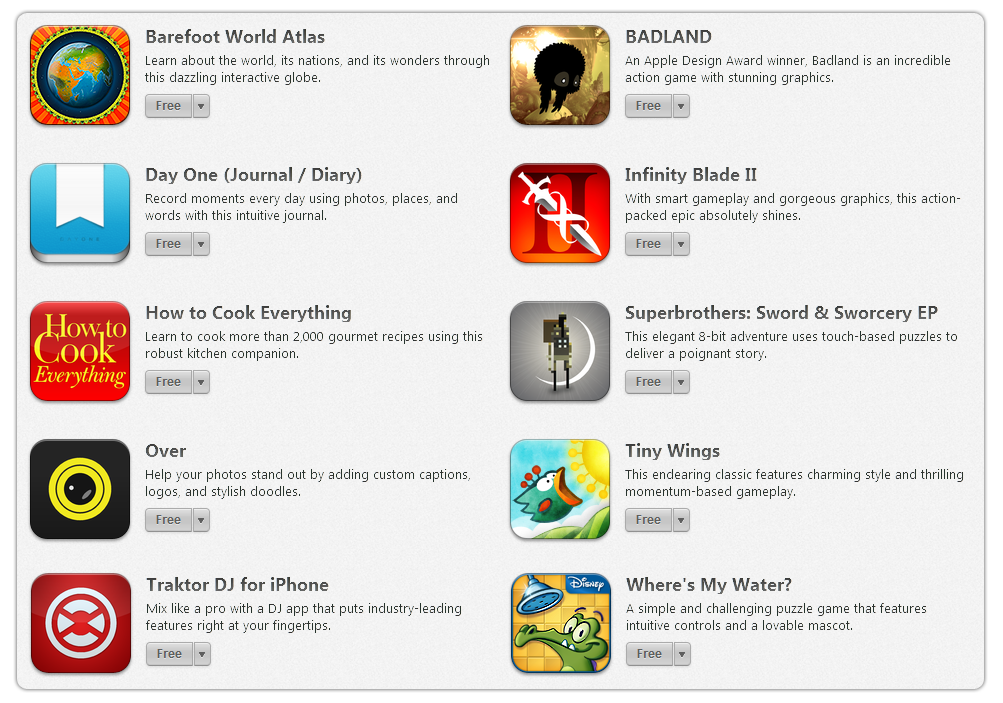 What If I Want to Transfer My App Data & Progress?
Thinking about getting an iPhone 5 and want to transfer the apps from old iPhone to the new one? AppTrans is an all-new solution to transfer Apps among all iOS devices. Well-Prepared with Three Transfer Modes, AppTrans outruns iTunes & iCloud by providing you with plenty of options to keep all App data, game records and even personal settings. Start Taking A Tour >
AppTrans Screenshot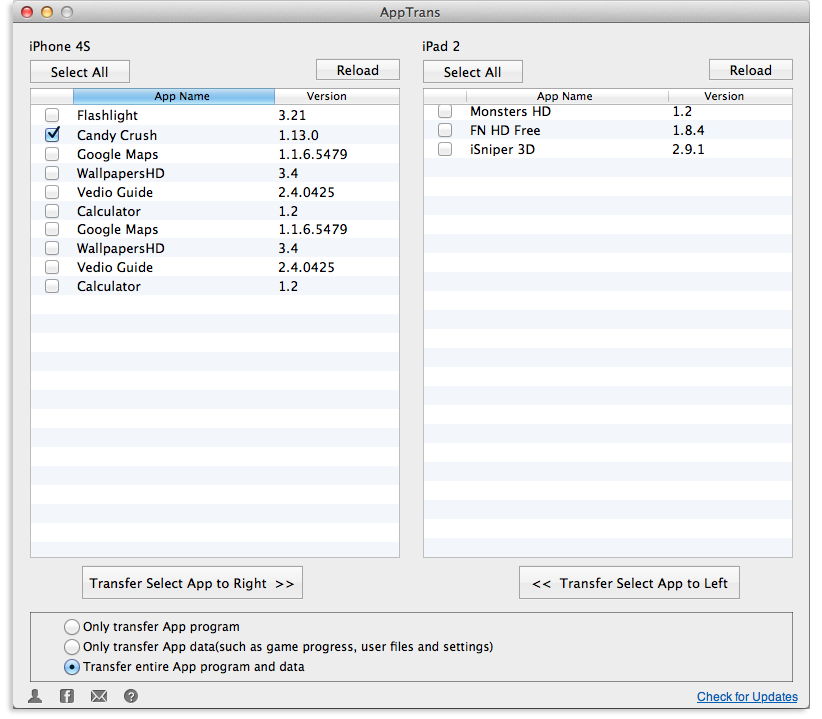 Price and Availability
Get AppTrans today, enjoy up to $10 discount. Take The Chance to Save Big >
Related external source
Apple - Apple Inc. designs and sells consumer electronics, computer software, and personal computers. The company's best-known products are the Macintosh line of computers, the iPod, the iPhone and the iPad.
CNet - CNET (stylized as c|net) is a tech media website that publishes news articles, blogs, and podcasts on technology and consumer electronics.
A news article via ExpertReviews.co.uk.