iMobie Products Now Give Best Support on the New iTunes 11.0.4
Summary
Tunes 11.0.4 is available for download from the Mac App Store, and will be provided through Apple's website. This update includes a minor update for iTunes that fixes a few bugs in the program.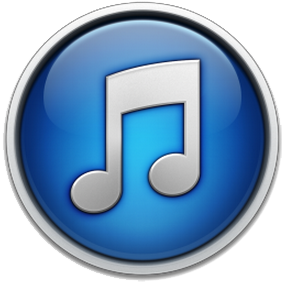 Apple released iTunes 11.0.4, a major update for media player and digital store that promises to address issues related to syncing content. iMobie Inc., a innovative iPod, iPhone and iTunes related software developer, today officially announced that all its related products are fully compatible with the latest iTunes 11.0.4.
A Guide You Need to Read: How to Transfer Music from iPhone to iTunes
"Apple has cleaned up the interface in iTunes 11 - and brought back colored icons in the sidebar. The new look takes some getting used to, but it works just fine for me. Except for that repeated log-in to the iTunes Store issue that I've encountered once or twice."
A user commented on this new version of iTunes, "Had to quit the app and relaunch it to get past the congestion. Glad to hear they're dealing with it. The Store itself is a whole other matter and leaves much to be desired."
Also Read: How to Fix iPhone Won't Sync Music >
Essential iTunes Tip - How to Transfer iPod Music to iTunes
The iTunes keeps all your songs, albums, and music videos in one place assuming they will be safe and sound forever. Until one day you found your computer got a sudden and severe breakdown, and all your iTunes content saved there was lost. Learn How to Transfer Music from iPod to iTunes >
Why You'll Need an Alternative to iTunes
Every type of media content is handled differently by iTunes: Keynote files are handled via apps file sharing, music, video and photos have to be synced, books can be dragged and dropped, etc. Besides, how many times do you have to delete everything and re-sync music, or videos, or apps because iTunes got confused about whether it had synced to that particular device before. Find A Best iTunes Alternative - PhoneTrans >
PhoneTrans Pro Screenshot
PhoneTrans Pro V3.4.7 Now Supports iTunes 11.0.4
Price and Availability:
PhoneTrans is 100% freeware and no ads or any fees involved. Check for details and Download >
About iMobie, Inc.
iMobie Inc. was established at the end of 2011, and located in Tianfu Software Park (China), a place gathered great many talented software engineers. The brand name iMobie is from I'M Optimistic, Brainy, Independent & Efficient, which represents the main characters of their teammates. On the early stage of iMobie, they focus on developing iPhone, iPod, iPad Transfer and Explorer tools for backing up, sharing, and enriching iDevice users' media collection.
Related external source
Apple - Apple Inc. designs and sells consumer electronics, computer software, and personal computers. The company's best-known products are the Macintosh line of computers, the iPod, the iPhone and the iPad.
CNet - CNET (stylized as c|net) is a tech media website that publishes news articles, blogs, and podcasts on technology and consumer electronics.