Summary
How to downgrade iOS 10.3.2 to the previous iOS version on iPhone/iPad/iPod? Is it possible to downgrade from iOS 10 to iOS 9.3.5, 9.3.4 or other iOS version? Let's get the answer.

by iMobieFollow @iMobie_Inc
AnyTrans – Quickly Backup iPhone iPad to Computer
Download this easy-to-us iOS content manager to transfer songs, pictures, contacts and other important data from iPhone to your computer for backup.

Free Download
This guide mainly tells you the practical way to downgrade iOS 10 to previous iOS version. However, since the oldest iOS version, which Apple offer certification to, is iOS 10.3.3 for iPhone, iPod, and iOS 10.3.2/iOS 10.3.3 for iPad, so we prepare the latest and up-to-date iOS downgrading guide for you: How to Downgrade iOS 11 to iOS 10.3.3/10.3.2 >
Question: "Anyone has the step by step to downgrade from IOS 10 to IOS 9.3.5? I'v upgraded my iPhone to iOS 10 once it's available to download and install, but found it's not stable and always stuck when downloading apps. Now I am downgrading, but it's frozen on my iTunes. And can I downgrade to iOS 9.3.5 or iOS 9.3.4? Please Help!"
You may be one of people who meet some iOS 10/10.1/10.2/10.3 problems, even related to the latest iOS 11, and regret installing this operating system, but don't know how to correctly downgrade from iOS 10.3.2 or iOS 10.2.1 to previous iOS on your iPhone or iPad. Don't worry! Follow this post, you will know whether it's possible to downgrade from iOS 10.3.2/10.0.2 to iOS 10, or iOS 9.3.5, iOS 9.3.4 or earlier iOS operating system on your iPhone, iPad or iPod, and how to delete iOS 10.3.2 or iOS 10.2 and reinstall previous iOS software on iPhone iPad step by step.
Must Read: Should I Update My iPhone/iPad to iOS 11 >
What You Should Know Before Downgrading iOS 10.3.2, iOS 10.2.1
Before downgrading iOS 10.3.2 or iOS 10.2.1, there are some important things you should know first. We list them below:
1.Backup your iPhone first, so that you can get back lost data once failing to downgrade iOS software.
2.Be patient, downgrading is a long process depending on the size of the data on your device.
3.You can't downgrade to iOS 10.2, iOS 10.1, let alone iOS 9.3.5 or earlier iOS operating system because Apple isn't signing these firmware. By check this site, the still signed IPSWs are only two: the latest iOS 10.3.2 and iOS 10.2.1. This means you only can downgrade iOS 10.3.2 to iOS 10.2.1, and the iOS 10.2.1 can't be downgraded to the previous version.
4.After you downgrading to previous iOS, you cannot restore your device with the backup that you created before downgrading. But don't worry, some iPhone backup extracting tools enable you to view contents on iTunes backup and iCloud backup in iOS 10, and help you extract data from backup to your iOS device.
How to Downgrade from iOS 10.3.2 to Previous iOS (iOS 10.2.1)
Requirements: iTunes, USB data cable, computer, your iOS device.
Step 1. Download previous iOS firmware for your device.
Downgrading from iOS 10.3.2 final version to previous iOS version requires you to download previous iOS ipsw file first. If there is no signed previous iOS ipsw for your device, you cannot downgrade. You can check whether there is iOS 10.3.2, iOS 10.2.1 ipsw file for your device via ipsw.me. If there is signed iOS ipsw file available, just download the file to your computer.

Step 2. Turn off Find My iPhone. Go to settings > iCloud > Find My iPhone/iPad/iPod touch > Turn it off.
Step 3. Connect your iOS device to computer and run your iTunes.
Step 4. Put device into DFU mode.
Press the "Power" and "Home" buttons at the same time. After Apple logo appears, release "Power" button but still hold on "Home" button till you see "Connect to iTunes".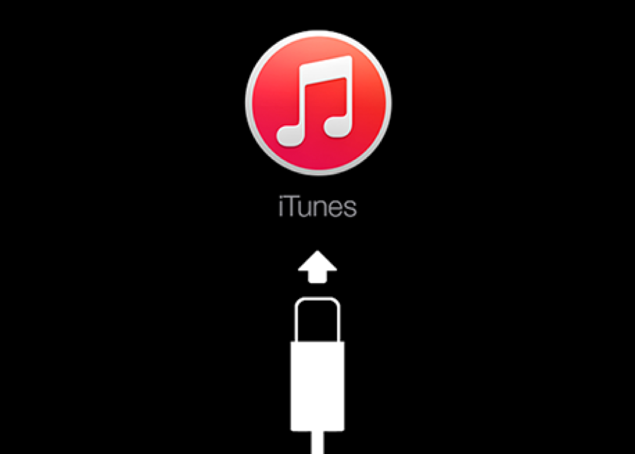 Step 5.iTunes will alerts that it has detected an iPhone (or iPad/iPod) in recovery Mode, and asked you to restore your device. Agree to restore your device by clicking "OK".

Step 6. Search your device icon on iTunes and click it.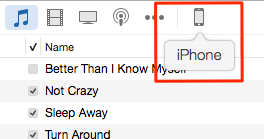 Step 7. Choose Summary tab and, (For Mac) press "Option" and click "Restore iPhone (or iPad/iPod)..."; (For Windows) press "Shift" and click "Restore iPhone (or iPad/iPod)…".

Step 8. Find previous iOS ipsw file you downloaded, select it and click "Open". You will see a pop up window telling that you are going to downgrade to previous iOS software, and the process will erase all data on your device. If you have backed up your device, just click "Update and Restore" to continue.
The Bottom Line
After installing previous iOS software, you'll be asked to set up a new iPhone or iPad, now you can choose to set up a new iPhone or restore your device from iTunes backup or iCloud backup.
90% of The People Are Reading
Join the Discussion on iOS 10 Upgrade