How to Fix Contacts Not Showing Up on iPhone
This post tells you how to fix the problem of iPhone contacts not showing up in address book, messages, recently calls and FaceTime.

Tom Boyer
Last Updated: Apr. 22, 2020
Common iPhone Using Issues
Contacts are not showing up on your iPhone? PhoneRescue will help you get them back from your device or your iPhone backups. Compatible with iOS 13 and new iPhone 11 and iPhone 11 Pro(Max).
Download Now
Get it now

Q: "After updating my iPhone X to iOS 13, I found person's name was not showing up when receiving a call, and there was only the phone number. After checking the address book, found some contacts were missing silently. " One of iPhone X users complained about contacts issue on Apple forum.
After updating iOS 11/12/13, restoring from iTunes/iCloud or backing up your device, just like the user said above, you might also encounter the similar issue and found contacts not showing up on your iPhone X Messages and Phone apps, or even on your FaceTime calling history. Sometimes, this issue can be easily fixed by a simple iPhone restart. But normally we couldn't easily get through after many tries. So in this post, in order to fix this problem, we offer you some tips that we collected and hope they could be helpful.
Tips to Fix Contacts Not Showing Up on iPhone After iOS 12/13 Update [iOS 11-iOS 13]
Before knowing how to fix issues of contacts not showing up on iPhone after iOS 13 update, we need the first figure out why this kind of issue occurs.
Why Won't Contacts Not Showing Up on iPhone after Updating to iOS 12/13
iPhone contacts might not show up if you have accidentally logged in with the wrong cloud credentials or if your groups are switched off. Besides, iTunes syncing errors or iOS glitches can also lead to contact not showing up on iPhone 11/XR/XS/X/8/7 when you're transferring information between your device and computer.
Before trying all tips below, you'd better backup your iPhone to iTunes first.
1. iCloud Contacts.
If you are using iCloud contacts sync, you should make sure that iPhone contacts are syncing with your iCloud correctly. Firstly, you should log in with the correct iCloud account and password, then turn on the iCloud sync by going to Settings > iCloud > Contacts.
If you have turned on your contacts sync and found the contacts still not showing up, you can have a try to turn the sync off and then turn on to refresh the sync between your device and iCloud. And before you turn on, you'd better restart your iPhone.
Also Read: How to Fix iPhone Contacts Not Syncing with iCloud >
2. Gmail or other contacts service.
If you are using Gmail or other online contact services, you should turn on them by going to Settings > Contacts > Accounts. Firstly, you should make sure your online contact account is added to the Accounts list. After that, go into the account and turn on Contacts sync.
3. Contacts group.
If you created some contact groups by using iCloud, you can run Contacts app and tap Group on the top left corner to check whether you allow them to show on your iPhone contact list.
4. Restore from iTunes or iCloud.
If you have backed up your iPhone, you can restore your missing contacts from iTunes or iCloud to your device, but this way will erase all of your data and settings on your iPhone, and then put the whole backup to your device.
5. Retrieve only contacts from iTunes/iCloud to iPhone
Some professional iPhone data recovery software enables you to put only contacts from backup to iPhone instead of restoring all backup data to your device. For example, you can download PhoneRescue (choose Download for iOS) to your computer. After connecting your iPhone to this tool, you can easily scan whether there are some missing contacts on your iTunes/iCloud backups. If there are, you can directly transfer them to your iPhone. (Tutorial: How to Restore iPhone Contacts from iTunes Backup)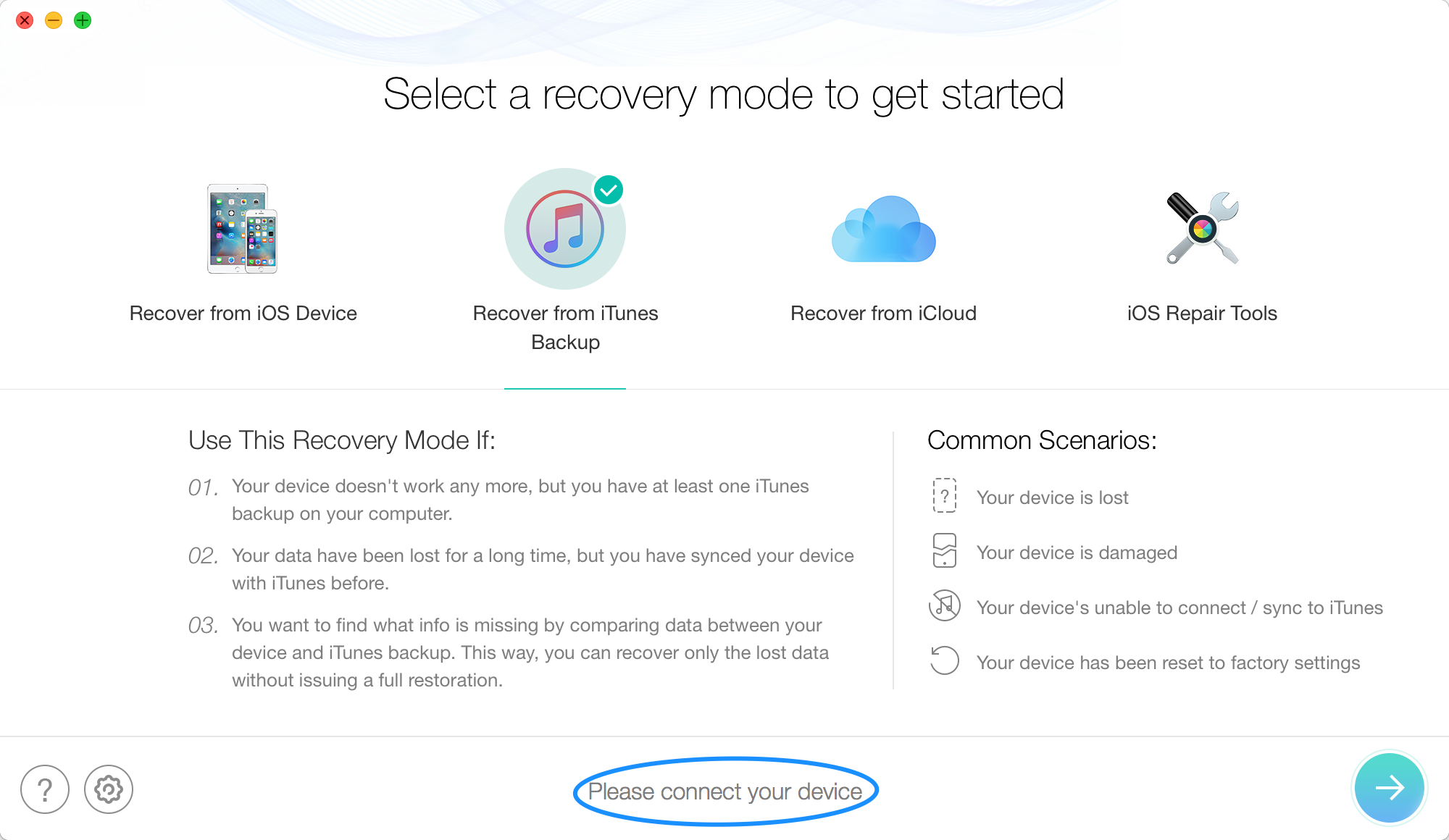 Also Read: How to Downgrade from iOS 13 to iOS 12 >
The Bottom Line
That's all about how to fix contacts not showing up on iPhone 7/8/X/XR/XS/11. By reading this guide, we hope you have known why we won't contact not showing up on iPhone after updating to iOS 13/12 and the tips to fix this problem. If you have other questions about this issue, you can leave your questions in the comments, then we will try our best to help you out.