How to Fix iPhone Contacts Not Syncing Issue
Summary
Why are my iPhone contacts not syncing? Read this post to learn some potential fixes and get a new way to backup iPhone contacts to iCloud.
Download AnyTrans for iOS on your PC or Mac to transfer and backup your iPhone contacts before we start this tutorial about how to fix iPhone contacts not syncing with iCloud.
Read this guide in other languages: Français
Question: "My iPhone 7 contacts are not syncing to iCloud even though it is ON. I need all my contacts synced to iCloud as backup. It is a new iPhone running iOS 10, any ideas?"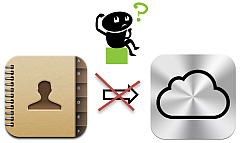 iPhone Contacts Not Syncing
Many iPhone users rely on iCloud to backup important iOS data like contacts, notes, calendars, photos, videos, and etc. To sync contacts to iCloud on iPhone 7/6s/6, you can simply go to Settings > iCloud > Turn on Contacts > Backup > Enable iCloud Backup on if it is closed > Tap on Back Up Now. Or you can also have an alternative way to sync iPhone 7/6s/6 contacts selectively to iCloud:
How to Backup iPhone Contacts to iCloud Selectively >
But sometimes, your contacts may not sync properly, or even not syncing with iCloud at all. What's more, some new iPhone 7/7 Plus users that running iOS 10 have also reported the iPhone contacts not syncing issue.
In this post, we are going to show you some potential fixes to fix iCloud contacts not syncing issue and also provide you an alternative way to backup your iPhone contacts without iCloud.
Also Read: How to Transfer Contacts from iPhone to New iPhone SE >
Quick Fixes to iPhone Contacts Not Syncing
On your iPhone > Go to General > iCloud > Turn off contacts in iCloud > Power off the phone and then power it back on > Turn contact syncing back on.
If you have more than one account with contacts, make sure your contacts are saved to the right iCloud account: Settings > Mail, Contacts, Calendar > Contacts > Default Account > iCloud.
If the above still not working, try re-login your iCloud account from you iPhone: Settings > Mail, Contacts, Calendar > iCloud > Delete Account. Restart your phone and add it again and restart it once again.
Alternative Tool to Backup iPhone Contacts – AnyTrans for iOS
If your iPhone contacts still not syncing to iCloud and you want to backup them right now, keep reading to learn an alternative tool for backing up iPhone contacts. AnyTrans for iOS is specially made for iOS users to transfer, backup and manage iOS content on iPhone iPad and iPod (touch). Download AnyTrans for iOS to have a free try >
To backup and manage your iPhone contacts, firstly open AnyTrans for iOS and connect with your iPhone. Click the button at the right hand.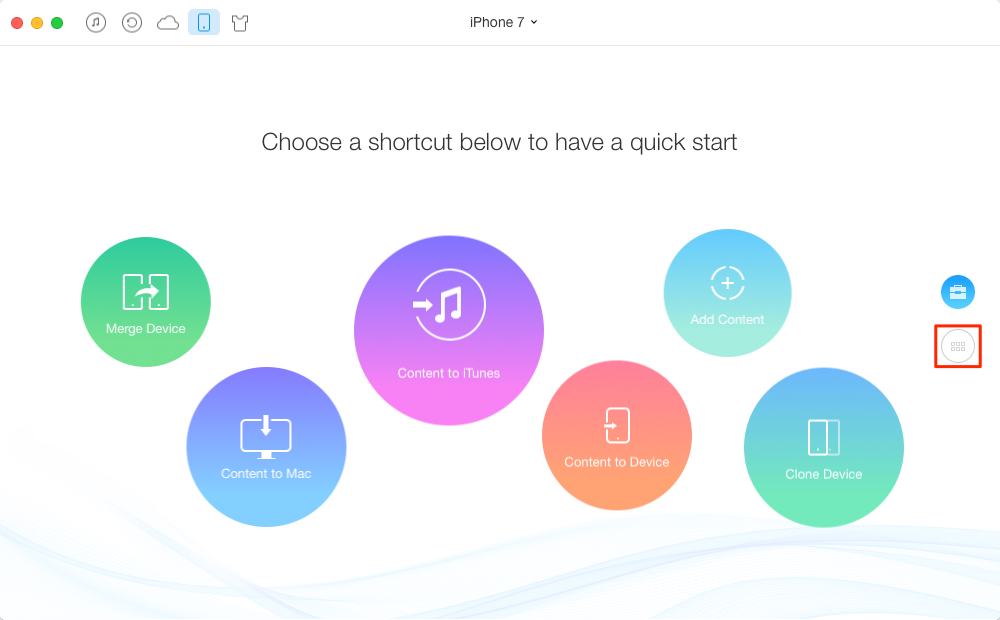 Alternative Way to Backup iPhone Contacts with AnyTrans for iOS
Click on Contacts among kinds of iOS files.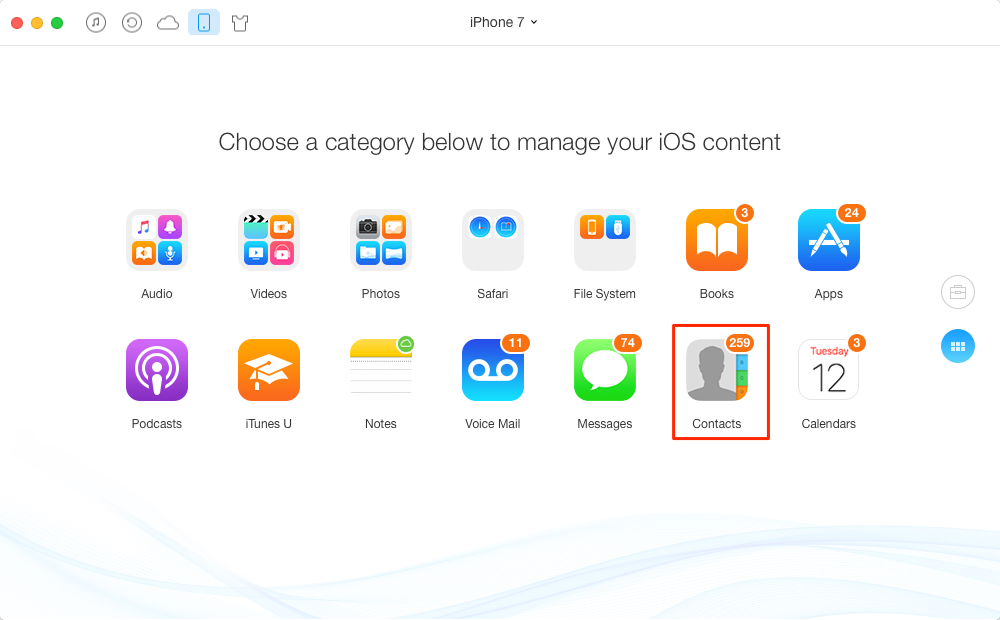 Alternative Way to Backup iPhone Contacts with AnyTrans for iOS
Now, you can view and choose contacts you want to backup, and click the Send to Computer button or Send to Mac's Contacts app button.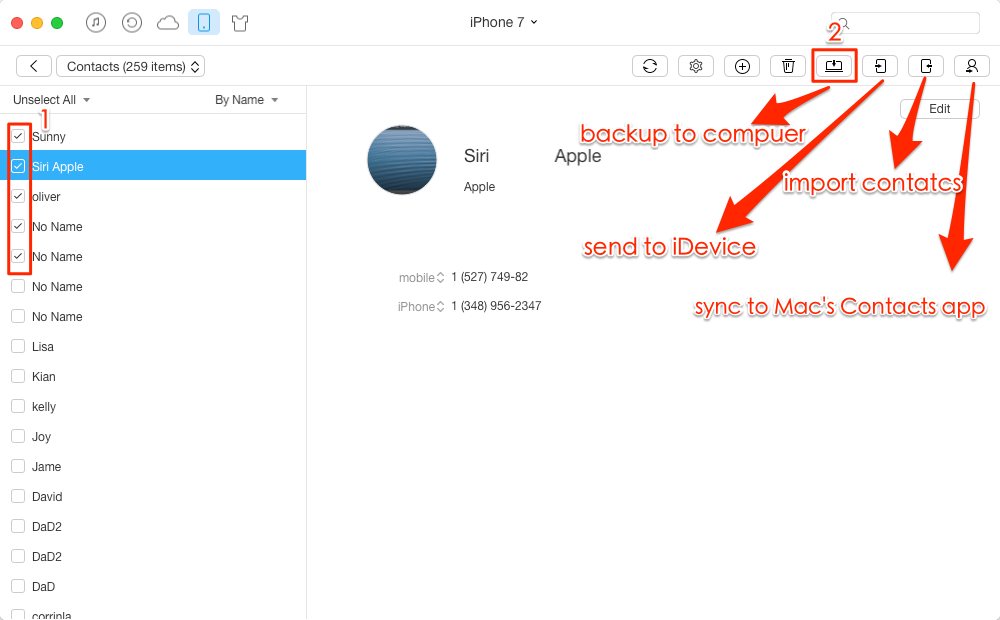 Alternative Way to Backup iPhone Contacts with AnyTrans for iOS
Also Read: How to Manage Contacts on iPhone 5/5s/6/6s >
The Bottom Line
If your iPhone contacts not syncing to iCloud, you can try AnyTrans for iOS to backup contacts to computer in readable format. It is easy-to-use and works for all iPhone, iPad, and iPod. Get it and take a tour now >
Share Your Thoughts With Us