How to Fix: iPod classic/nano/shuffle/touch Won't Download Music When Syncing with iTunes
Summary
How to fix iPod won't download music when syncing with iTunes? This guide will help you out with a quick & effective method.
AnyTrans supports download music from iTunes to iPod without any syncing in this guide. Download AnyTrans and follow this detailed guide to fix iPod won't download music while syncing with iTunes.
Question:
"I have an old 32G iPod classic that has worked for more than 10 years. Recently I uploaded some CDs I purchased to iTunes, verified they were in iTunes and tried to download to my iPod. However, it said it was 'syncing' but took only a second or two and nothing changed on my iPod. Looking further I see that this computer and my iPad are the only two 'authorized' devices. I've never 'un-authorized' my iPod that I'm aware of. How should I do to download music on to my iPod? Thank You in advance!"
--- From Apple Support Community
The above question is one of most common iPod won't connect with iTunes issues, and the causes of this question are various: such as iTunes isn't the latest version, USB cable is not available, manual misoperation and more. In this quick guide, we will offer the simple & effective way to solve this problem, and also list some useful tips and tricks related to iPod won't recognize iTunes you may encounter in daily life.
Don't Miss: How to Transfer Photos from iPhone to Mac
Part 1. How to Fix iPod Won't Download Music While Syncing with iTunes
If syncing now works but no songs is moving over to your iPod classic/nano/shuffle, you may try the following tips:
1. Open iTunes, under the "Summary" tab, check if "Manually manage music and videos" is enabled or not, if it is then try toggling it off and on again, and then manually drag a song over to the iPod classic nano/shuffle/touch to force manual syncing.
2. Look under the "Music", "Movies", "Apps", "TV Shows" or respective tabs and be sure that "Sync Music ", "Sync Movies " etc. is checked and enabled.
3. Try checking and unchecking those boxes, then hit the "Sync" button again.
If your these still don't work, you may just try finding a iTunes alternative that can help you transfer music to iPod without any troubles. The preferred method here is AnyTrans, and you may take a look the following to find the best answer for you.
Part 2. How to Download Music to iPod from iTunes without Syncing
If you want to download music from iTunes to iPod, AnyTrans is a nice option for it is one of the best iTunes alternatives. It enables to transfer music to iPod without syncing. With it, you can transfer music, photos, playlists, audiobooks, podcasts and more from computer/iTunes to iPod without any data loss.
Step 1. Download AnyTrans on your computer and launch it > Connect your iPod with the computer > AnyTrans will detect your device automatically for a while.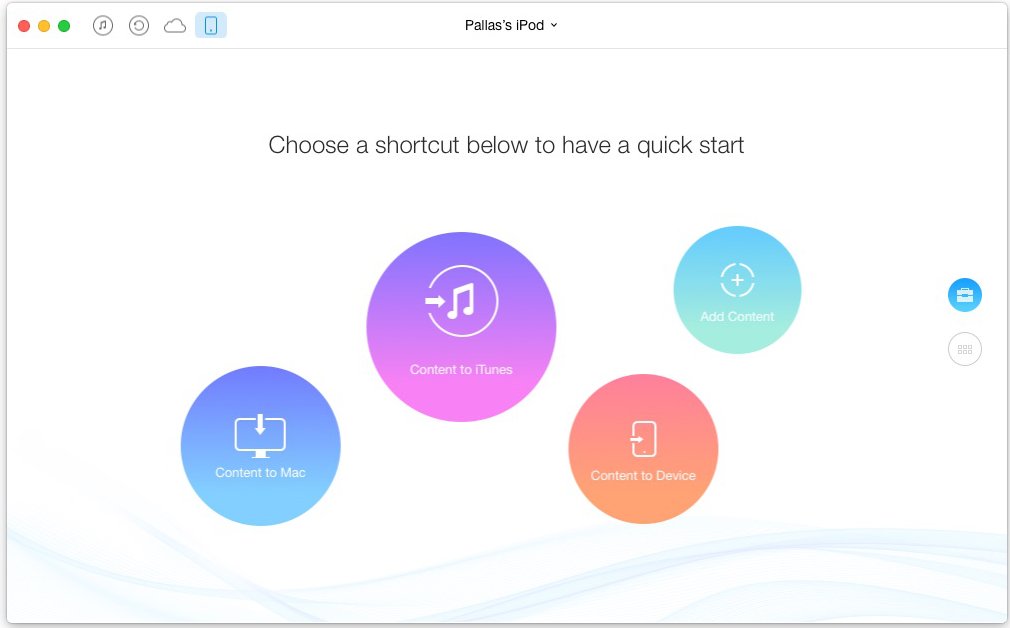 How to Download Music from iTunes to iPod – Step 1
Step 2. Choose Music from the categories on AnyTrans interface > Click iTunes icon on the top left corner > Check your music from CDs on iTunes.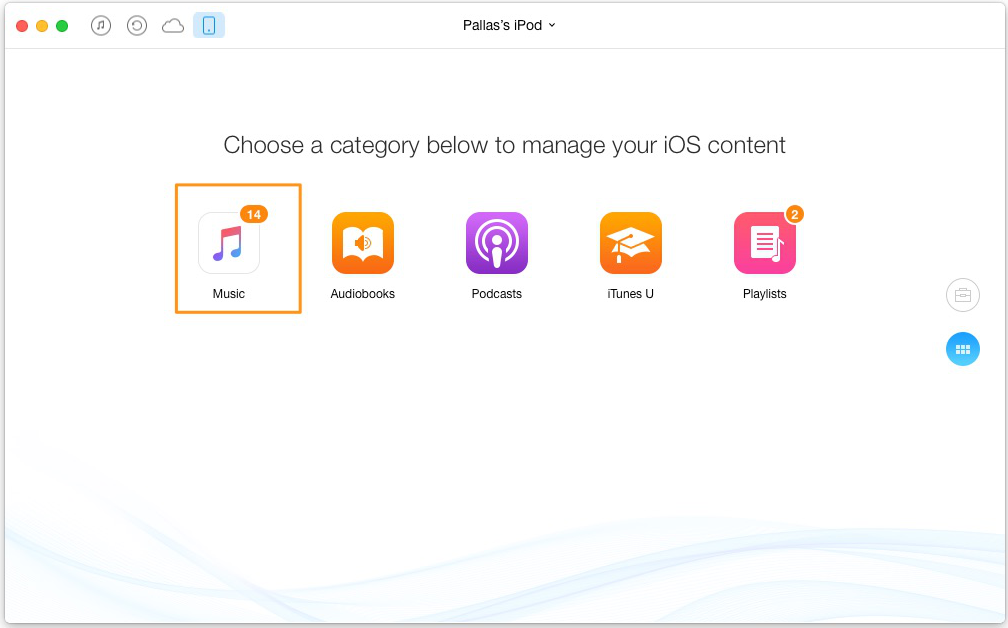 How to Download Music from iTunes to iPod – Step 2
Step 3. Select several or all songs you want download > Click Send to Device icon to download music to your iPod.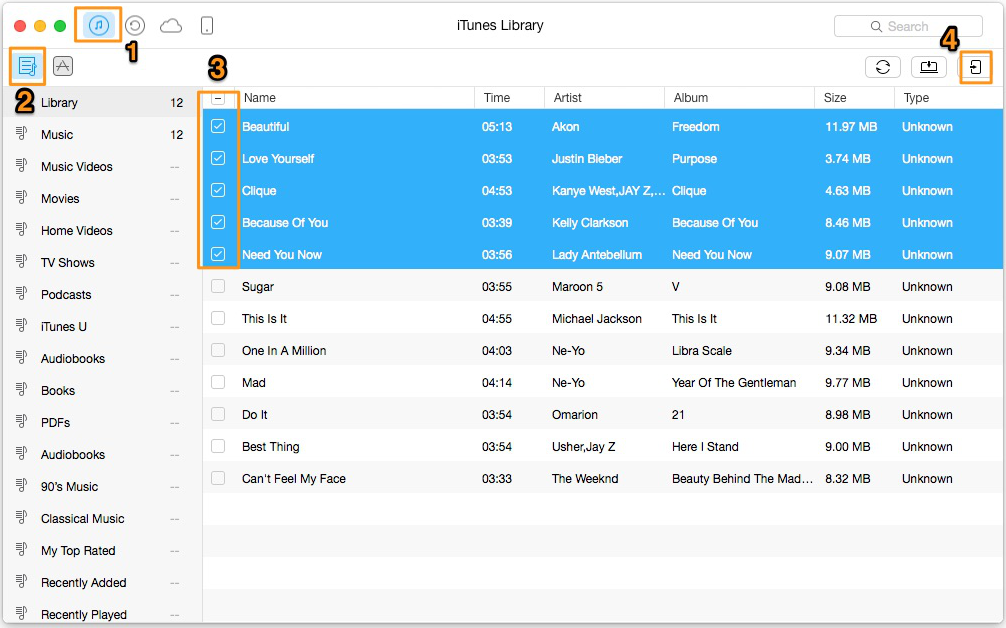 How to Download Music from iTunes to iPod – Step 3
Part 3. Other Useful Tips to Fix iPod Won't Sync with iTunes
1. Check USB and Wi-Fi connection and reconnect your iPod to computer.
2. Re-Authorize iTunes & the Computer.
3. Try a Different USB Port & USB Cable.
4. Turn off iCloud Music Library (iTunes Match) on iPod and iTunes.
5. Update iOS and iTunes to latest version.
6. Uncheck "Read Only" and change permissions of the files you want to sync by right-clicking the files > Properties > Uncheck "Read Only".
7. Restart your iPod, iTunes and computer.
Top Posts on Recovering iPhone Lost Data:
Related Articles You may be Interested
Share Your Thoughts With Us