This article will tell you why you see the message "Enter the password to unlock your iPhone backup" in iTunes, as well as how to fix if iTunes tells you the password to unlock iPhone backup was incorrect.
Q: I got a new iPhone 7 today and am trying to restore it from the backup of my old one (5S) (which I did this morning).  I'm logged into iTunes, but when I select "Restore from backup" I'm prompted to "Enter the password to unlock your iPhone backup."  This doesn't appear to be my iTunes password, or my iPhone password, so how can I fix it?
—A User from Apple Communities
Have you also encountered such a message in iTunes? Actually, besides the condition of this user mentioned above, there are also other situations you may be asked to enter the password to unlock iPhone backup file, such as when you try to change the iPhone backup password, restore backup, or extract backup files with some third-party software, etc.
However, some users even don't know why iTunes ask for a password to unlock iPhone backup. What exactly the password to unlock iPhone backup is? The iTunes password, Apple ID password or iPhone password? If you have no idea, don't fret; let's figure it out one by one.
Why iTunes Asks For a Password to Unlock iPhone Backup & What Is It
Why iTunes asks you to enter the password to unlock your iPhone backup? That is because this backup is an encrypted backup. That is to say, when you made this backup for your iPhone via iTunes, you set an iTunes backup password to encrypt and protect your iPhone backup. Just like the following picture shows to you.
So, when you try to use your encrypted iPhone backup, no matter for what reasons, you need to enter the password to unlock iPhone backup file. There's no way to use your iPhone backup without this password. Hence, you can see it is not the Apple ID password, not the iPhone password, and not the iTunes Store password, but the encrypted iTunes backup password.
Also Read: What Is the Password to Restore iPhone Backup >
How to Fix "The Password You Entered to Unlock Your iPhone Backup was Incorrect"
If you don't know why you be asked to enter the password to unlock the iPhone backup, let alone remember the exactly password digitals, right? So, iTunes will keep telling you "The password you entered to unlock your iPhone backup was incorrect. Please try again." Then, how to fix this issue?
1. Try all possible passwords you can think of.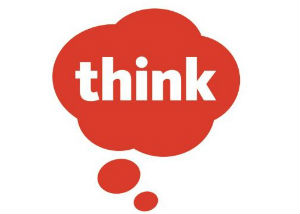 If you have no idea about the iTunes backup password, then the stupidest but maybe the simplest method is to try all the possible passwords you can think of. Such as your Apple ID password, iTunes store password, iPhone password, computer administrator password, some special numbers like birthdays or anniversaries, and some common passwords like 123456, 0000, 1111, etc.
2. Ask your families or friends.
If you completely don't have any impression about the iTunes backup password, it is very possible that you're not the one who encrypted the backup. Or, maybe you did it, but they remembered the password for you. So, you can ask your families or friends for help. Maybe it works with ease.
3. Try to use iCloud backup.
If you also made an iCloud backup that contains the data you need, then you can refer to use your iCloud backup without finding your iTunes backup password. And, that will be easy to make it.
4. Try some iTunes backup password recovery tools.
If all the above methods can't fix your problem and you still want to get your iPhone backup password, you can have a try on some iPhone backup unlockers to get an easy way to retrieve iPhone backup password.
Generally, almost all iPhone backup password recovery tools will offer several attack types, like Brute-force attack(fits completely know nothing about the password), Mask attack(fits remember part of the password), Dictionary attack(fits have a list of possible password in a dictionary), Smart attack(fits try all possible character combinations). And, it's easy to use. You can just make it with 3 simple steps: Select your backup > Select a password attack type > Begin password recovery. Additionally, there is no necessary to worry about the security of these tools because they are risk-free and without any damage to your device & backup data.
Note: I have made a test on how to recover iPhone backup password with iSunShare iTunes Password Genius, which offers you the free trial for recovering no more than 3 characters password. For how to use this tool and more pros & cons of it, you can refer to this review.
The Bottom Line
That's all for how to fix "enter the password to unlock your iPhone backup" in iTunes. There are so many passwords in our daily life, you may set the same password for many places. However, some passwords require to be set different. So, if you're a person who has bad memory, you'd better find a safe way to save different passwords.
To make a backup for iPhone, besides iTunes, you can also choose to backup iPhone to iCloud. If you really want to save the backup files on your computer, it's recommend you don't encrypt it. If you want to encrypt backup to protect vital personal info, then, keep it in mind firmly.
More iPhone Backup Related Articles You May Like:

Thea Member of @iMobie_Inc., an optimistic & senior iPhone user, like to share tricks and solutions about iOS related issues.
Popular Articles & Tips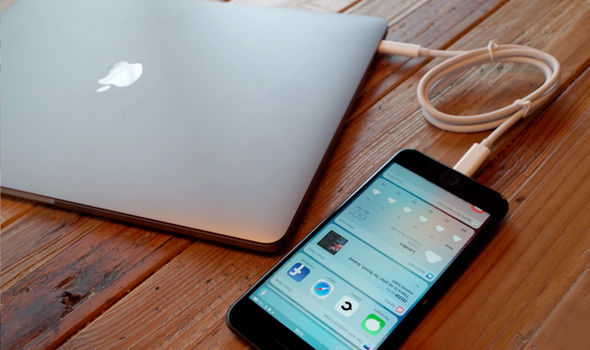 How to Fix iTunes Backup was Corrupt or Not Compatible >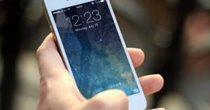 Top 15 Tips for Saving Battery on iPhone iPad >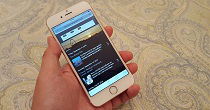 Quick Solution to iTunes Syncing Problems >