How to Store Photos on iCloud But not iPhone
Summary
Want to know how to store photos on iCloud not iPhone? This guide will help you store picture on iCloud not iPhone.
Download this software now and store photos on iCloud not iPhone easily with this article.
Like most with the 16G iPhone, I'm regretting not getting a higher capacity and am now critically low on storage. I've already selected the option to store low res versions on the phone, and it has helped a bit. From what I can tell, whenever I delete a photo taken with my iPhone, it deletes it in iCloud, too. I don't have a problem with buying iCloud storage, but I'd prefer to offload the storage of the photos to the cloud rather than the phone. Is this even possible?
——From Reddit
Most people like to take photos with camera app to record the wonderful time with families and friends, and you can check and view the memorable moments in the future. With time going by, you will find your iPhone is full of photos, and almost has no available storage for storing more photos, downloading more apps. And it also reminds you "Storage Almost Full. You can manage your storage in Settings." At this moment, you may consider storing photos on iCloud not iPhone to free up space on device, but the question is how to make it.
When it comes to store photos on iCloud not iPhone, for most of us, the first option is using iCloud Photo Library. Once iCloud Photo Library is enabled, we know, all the photos will be synced to iCoud automatically, and we can access to them from all iDevices and computers signed with the same Apple ID. Not only the photos you taken, but also every change you make on your iDevice or computer, like delete some unwanted photos, will be synced to iCloudand updated to other devices. This means that if you delete photos from iPhone, they will also be deleted from iCloud and other devices, which makes it impossible that you only store photos on iCloud instead of iPhone via iCloud Photo Library. Is there any potential solution?
After testing, we do find a possible solution - syncing iPhone photos to iCloud from computer instead of iPhone, to be detailed:
1. Transfer photos from iPhone to computer;
2. Delete them from your iDevice;
3. Add photos backed up to computer to iCloud server manually.
Although every step above seems very easy, it is hard to figure them out without outside help, for example, one-click to transfer all iPhone photos to computer, delete all photos from iPhone at once and sync photos from computer to iCloud manually. Therefore, here we recommend you an iPhone iPad content management tool – AnyTrans, which helps you solve all the problems listed above easily.
Now Download AnyTrans on your computer, and follow us to store photos on iCloud not iPhone.
How to Store Photos on iCloud But Not iPhone
Step 1. Run AnyTrans, connect your iPhone to computer.
Step 2. Transfer All Photos from iPhone to Computer for Backup.
Click Device tab > Click

  button > Select Content to PC > Choose all your albums then click the ">" symbol to start.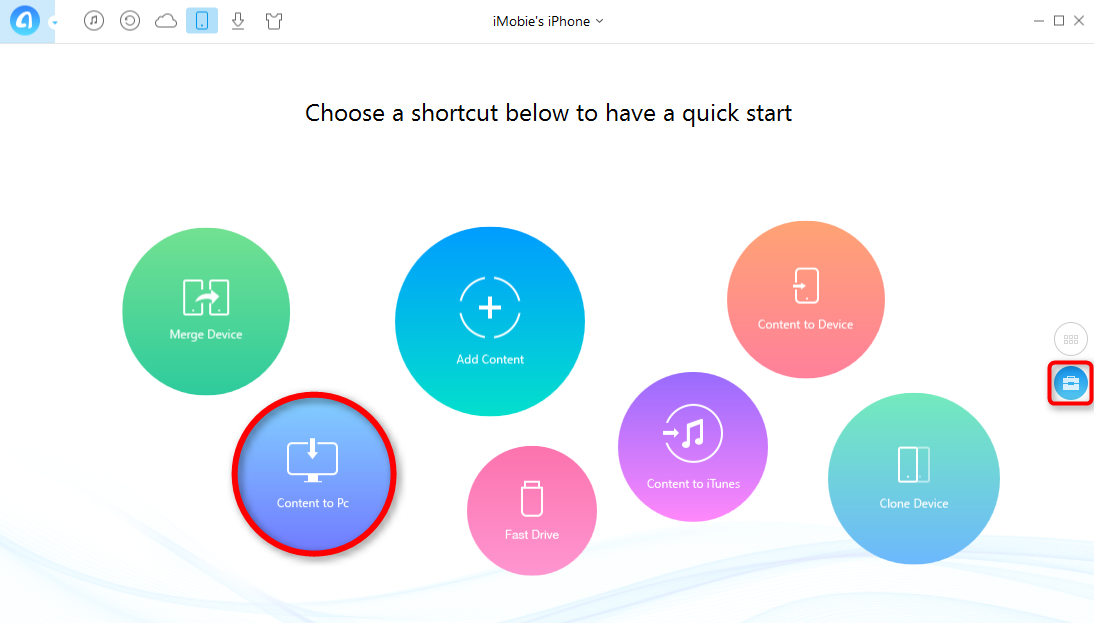 How to Store Photos on iCloud Not iPhone - Step 2
Step 3. Delete Transferred photos from iPhone.
Click Device tab > Select Photos > Select the albums you just transferred to computer > Select all photos > Click on Delete tab.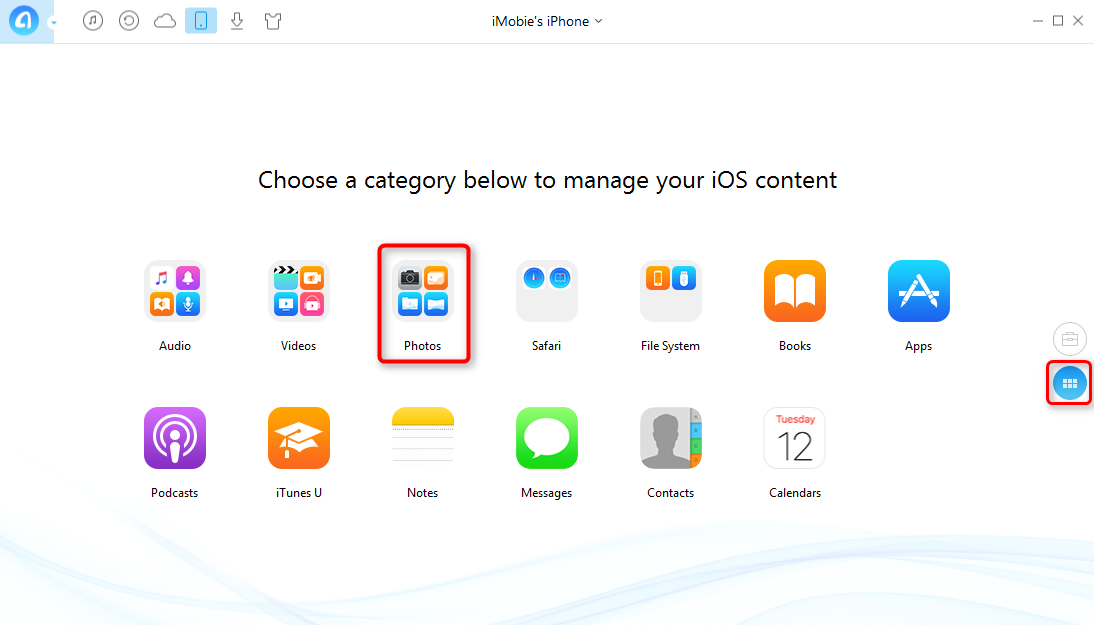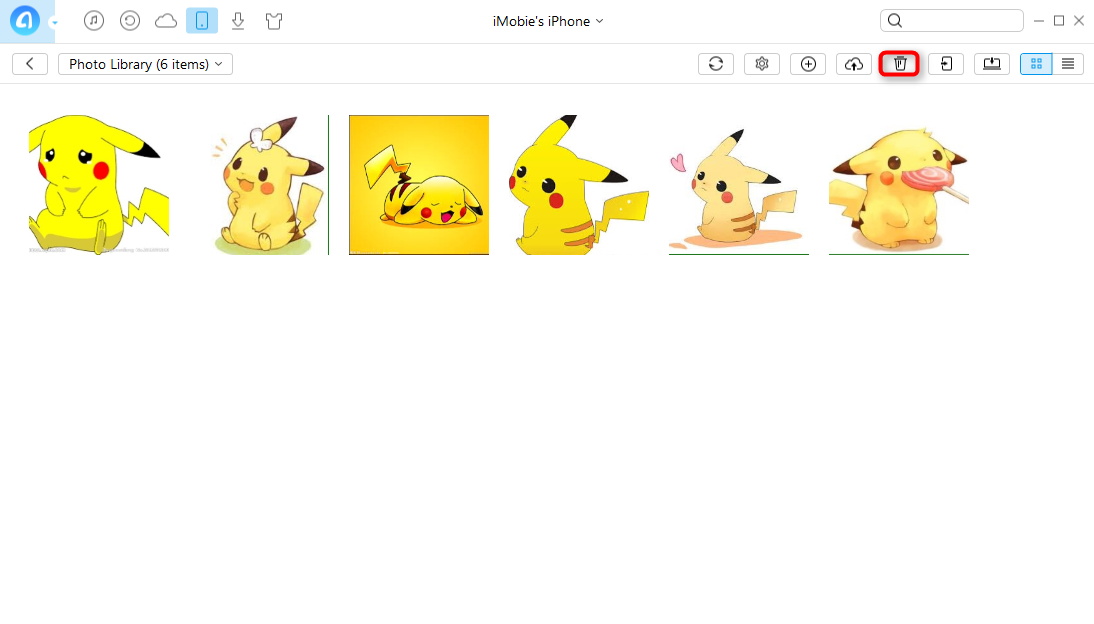 How to Store Photos on iCloud Not iPhone - Step 3
Step 4. Add photos from computer to iCloud manually.
Click iCloud tab > Log in iCloud with Apple ID and password > Select iCloud Import > Pick up the photos you transferred in step 2, all photos will be easily transferred to iCloud.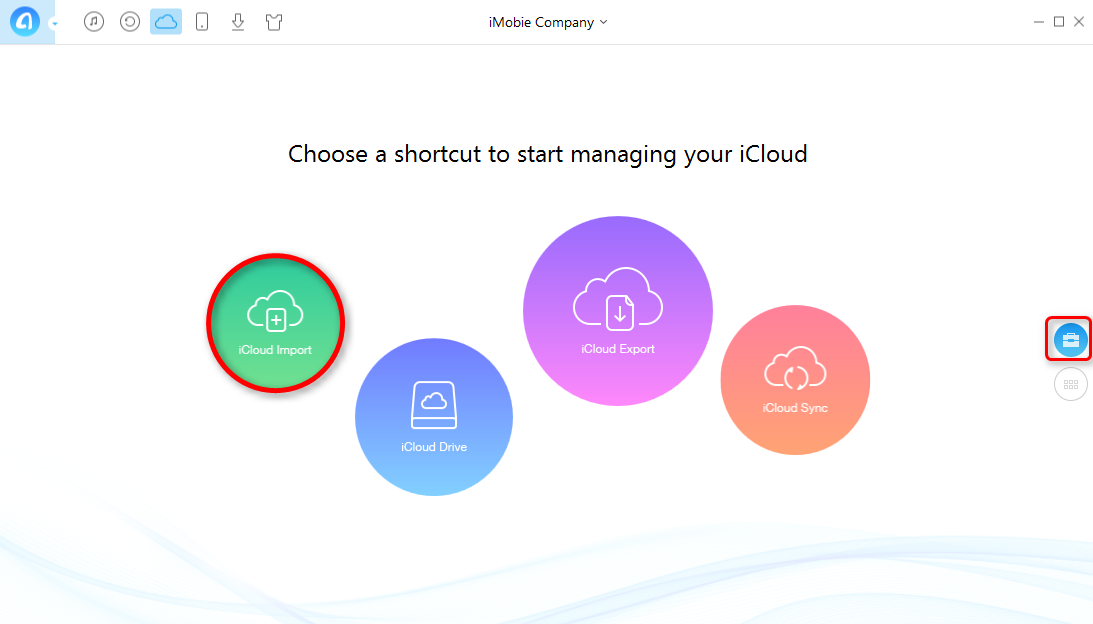 How to Store Photos on iCloud Not iPhone - Step 4
1. After photos imported to iCloud, the photos will appear in your iDevice, but they will not consume the storage of your iPhone.
2. All the photos stored on iCloud will consume your iCloud storage. If you are still running with a free 5 GB storage plan, you can consider upgrading to a paid plan.
The Bottom Line
As you can see, AnyTrans can help you store photos on iCloud not iPhone easily. Besides photos, AnyTrans also can help you manage other iOS data, like contacts, music, videos, etc. Why not download AnyTrans now?
More Related Article You May Like
Share Your Thoughts With Us