Transfer LINE to iPhone
It's not an easy task to transfer LINE messages between two iOS devices. How to do that may be a headache for numerous users. Now, PhoneTrans comes to provide you an easy way to transfer LINE messages between two iOS devices. Please refer to the following guide to make good use of PhoneTrans.
Step 1:

Preparation.

Do as following:
Open PhoneTrans on your computer
Select App Transfer – LINE option
Click button
Connect the two iOS devices to the computer with USB cables
After you click App Transfer, you will see the interface like below: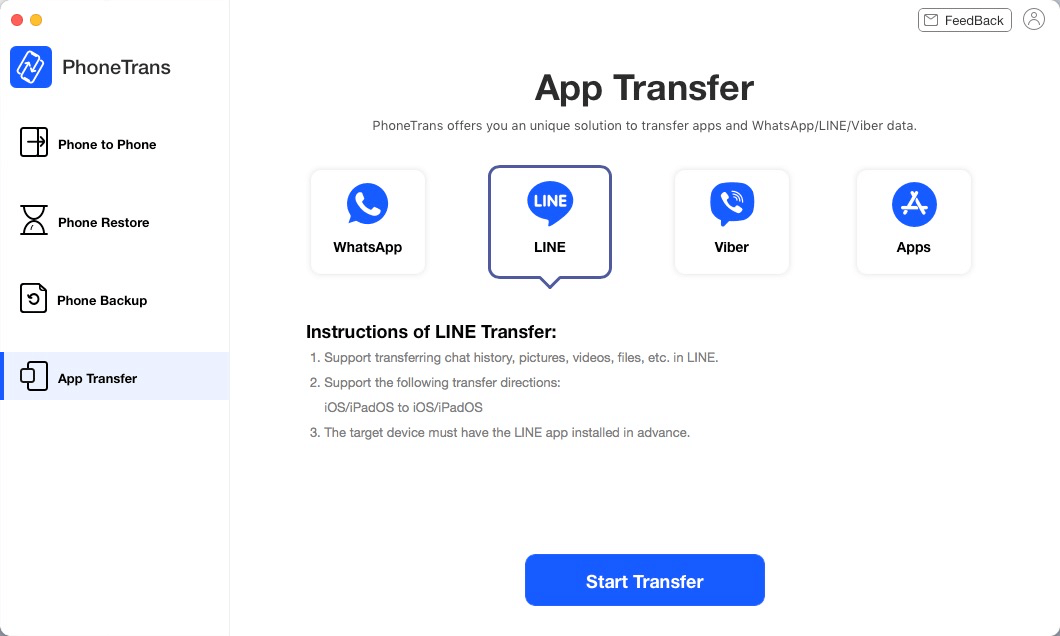 Please click LINE option and click

button and connect the iOS devices to computer. By default, PhoneTrans will detect your iOS devices automatically. If your devices fail to be recognized by PhoneTrans. You will see interface like below: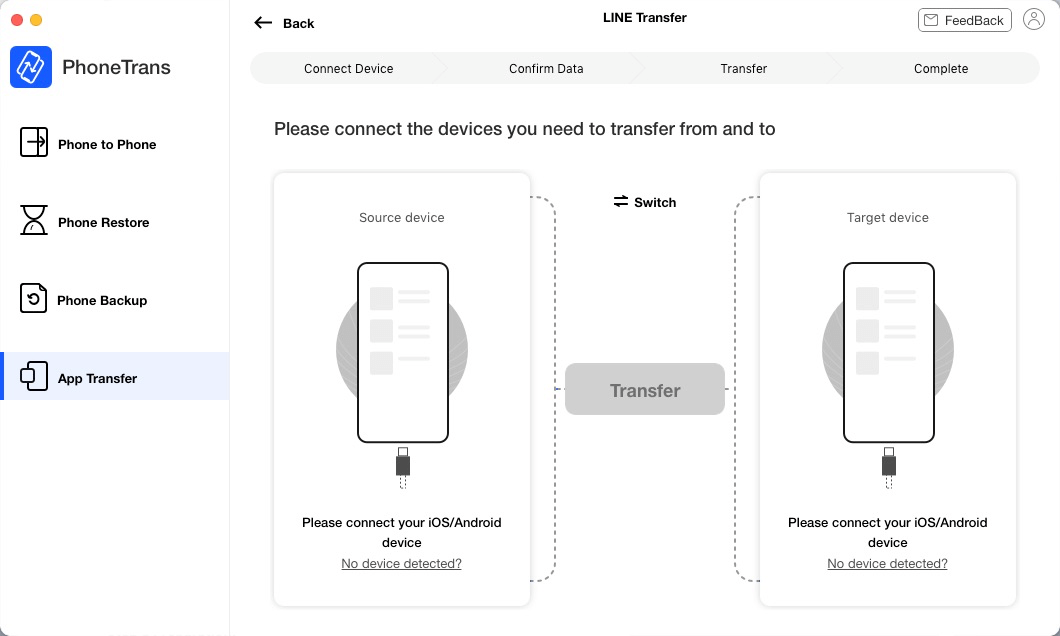 Once the iOS devices are detected by our software, our software will show the interface like below: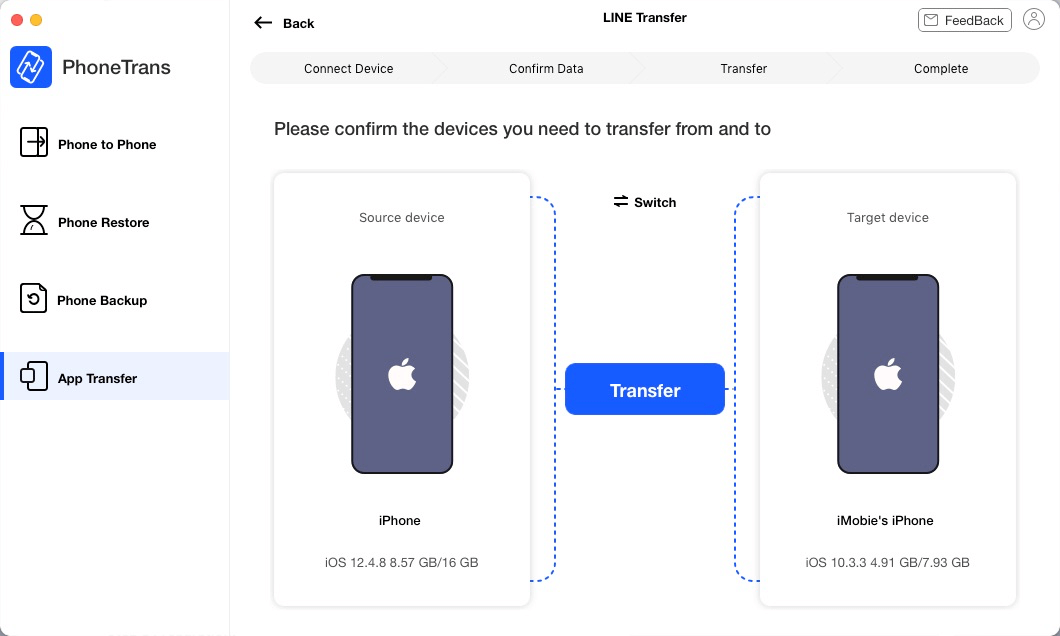 1. If PhoneTrans is unable to recognize iOS device, you may try these troubleshooting steps to solve this problem.
Step 2:

Selection.

Do as following:
Click icon
Select the data you want to transfer
When both devices have been detected by PhoneTrans, the first connected device will be detected as Source device while the next will be the Target device. You can also click "Switch" to swith the source device and target device easily. After you click

icon, the below interface will show. Please select one or several data you would like to transfer.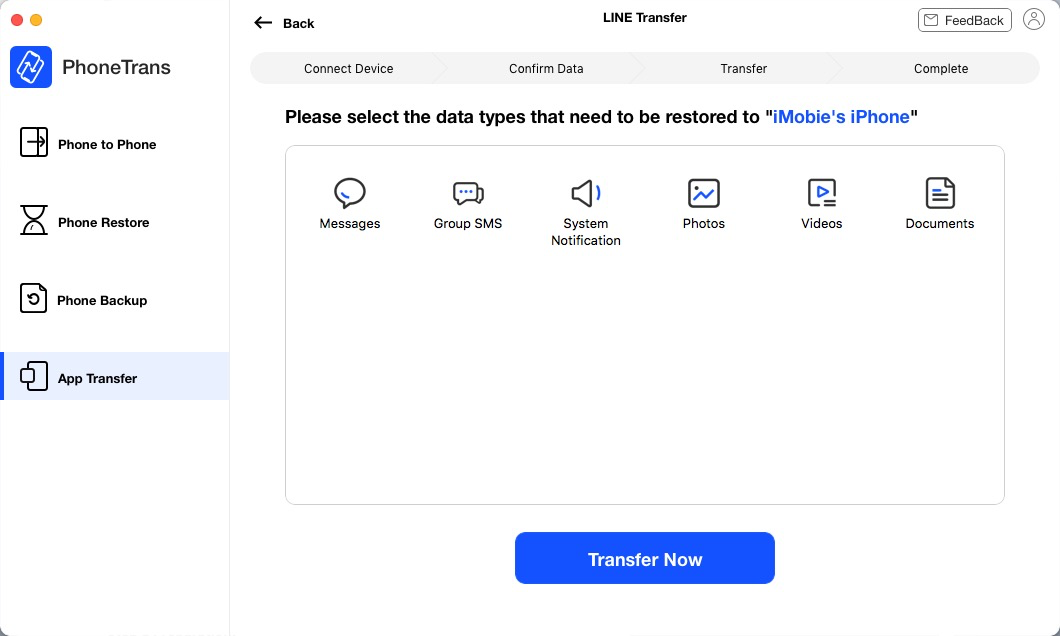 Step 3:

Transfer.

Do as following:
Click icon
Wait for the transfer process to be ended
After clicking

icon, the transfer process will be initiated automatically. The transfer time will largely depend on the size of the data need to be transferred. Please keep in patience.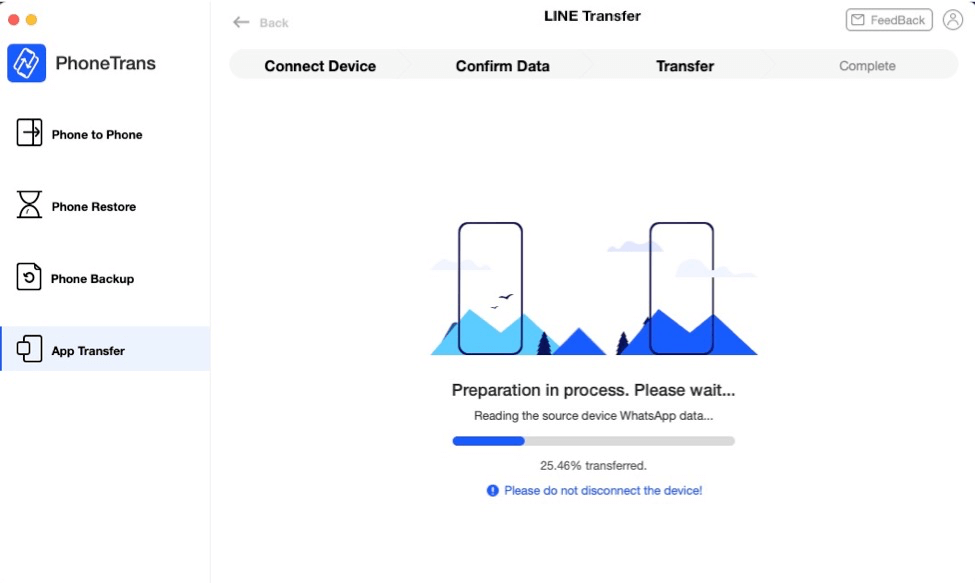 Once the transfer process completes, you will see "Successfully transferred" interface. To exit the page, please click

icon.