Summary
iPhone speaker not working during/on calls, after updating to iOS 11.3/11.2/11.1/11? Follow this tutorial to get several practical and easy ways to fix it on your iPhone 8/X/7/6s/6/5s/5/SE.

by Stephen Follow @iMobie_Inc
PhoneRescue® for iOS – Best iPhone Data Recovery
Download PhoneRescue for iOS free trial to get back various missing iOS data on your iPhone X/8/6/6s/SE/5/5s/4s/4. Compatible with iOS 11/10/9/8/7/6/5.

Free Download
I installed the iOS 11 update on my iPhone 6s the other day. Now, I cannot use Bluetooth nor speaker while on the phone. I've tried starting phone calls with speaker or Bluetooth and changing it over during the phone call and it will never switch. Fortunately, my headphones are working properly, but they do not meet all of my needs. How do I get these to function properly?
Even though iOS 11 is available now, as the newest generation, lots of users still complaint about its many problems. iPhone speaker not working is just one of these iOS 11 common issues.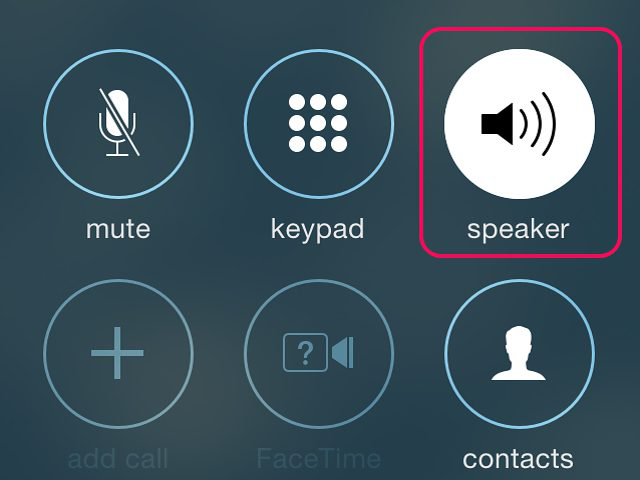 iPhone Speaker Not Working
Normally, iPhone speaker not working could result from two factors: software malfunctions and hardware damage. And so does it on iOS 11.3/11.2/11.1/11. If it is because of hardware defects, you need go to Apple retail store for help; But if it is related to software issue, you can try the following seven solutions to get it solved. Also they can help you decide whether It's a hardware or software issue. Check them now.
Method 1. Check Ring/Silent Switch
This is kind of basic, but often missed. Please make sure your iPhone ringer is on.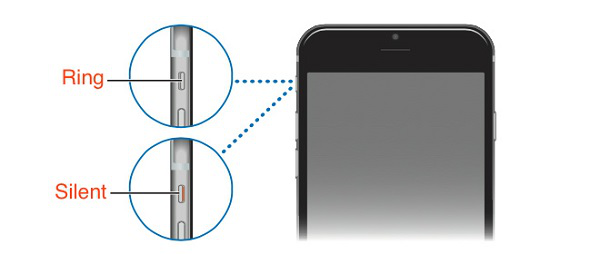 Fix iPhone Speaker Not Working on iOS 11.3/11.2/11.1/11 - Method 1
Method 2. Make Sure iPhone Volume Not Too Low
If the volume on iPhone is too low, you may not be able to hear audio output from your speakers. It's easy and universal to flip the silent switch or accidentally turn the volume all the way down on your iPhone. So turn up iPhone volume, or even the maximum.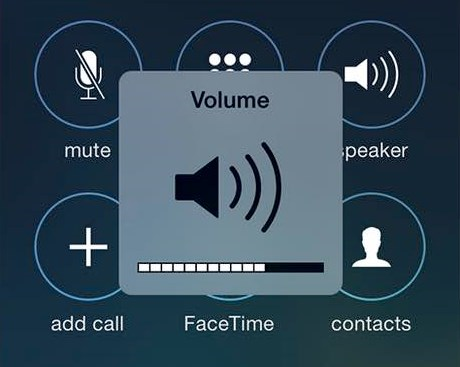 Fix iPhone Speaker Not Working on iOS 11.3/11.2/11.1/11 - Method 2
Method 3. Make Sure iPhone is Not in Headphones Mode
Another reason why iOS 11.3/11.2/11.1/11 speakerphone not working could be the headphones mode issue. If there is gunk, lint, or other debris in the Lightning (charging) port, your iPhone will trap in headphones mode all the time, even though no headphones plugging in. If your iPhone thinks that headphones are plugged in, audio won't be streamed through the speakers.
To get rid of such situation, follow these steps:
Step 1. Press the volume buttons on the left side of your iPhone. If the notification that pops up says Headphones then your iPhone is in headphones mode.
Step 2. Using a flashlight inspect your Lightning port or headphone jack for lint, gunk, or any other debris.
Step 3. If you see something stuck in your Lightning port, brush it out using an anti-static brush or new toothbrush.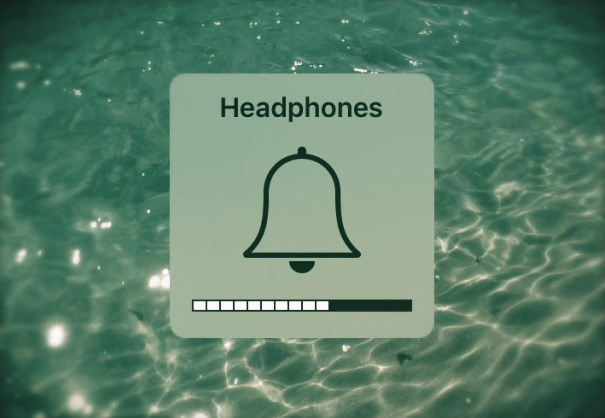 Fix iPhone Speaker Not Working on iOS 11.3/11.2/11.1/11 - Method 3
Method 4. Check If iPhone Sound Playing via Other Ways
This way is to examine if the iPhone is connected to other third-party output hardware, and iPhone sound is playing trough other device not the iPhone, such as Bluetooth, Airplay, etc. To check and turn them off by:
Step 1. Swipe up the iPhone Screen from its bottom and enter Control Center.
Step 2. Turn off the Bluetooth if it is switched on.
Step 3. Tap the AirPlay icon > Turn Off AirPlay Mirroring.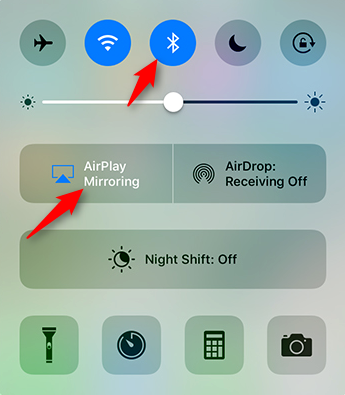 Fix iPhone Speaker Not Working on iOS 11.3/11.2/11.1/11 - Method 4
Method 5. Restart Your iPhone
Restarting is the easiest remedy to fix many types of iOS issues including the iPhone speaker not working. The ways to restart an iPhone are different depending on the iPhone generation.
If you are using an iPhone 8/X/7, use the volume down and power on/off button to restart the device. If you are using any other iPhone, like iPhone 6s/6/5s, press the power on/off and home button together for 10 seconds to reboot your device.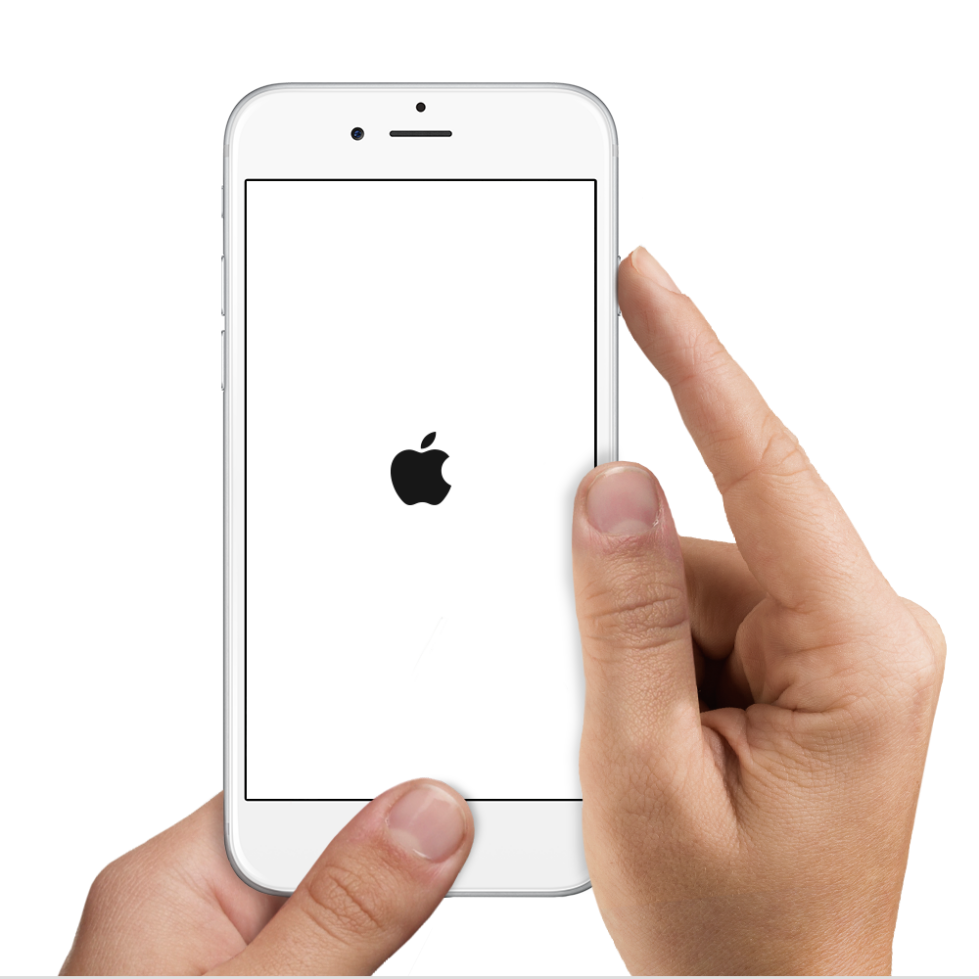 Fix iPhone Speaker Not Working on iOS 11.3/11.2/11.1/11 - Method 5
Method 6. Restore Your iPhone with DFU Mode
DFU way is also a practical method for fixing software problems. To applying this method, follow these steps:
Step 1. Connect your iPhone to computer > Open iTunes.
Step 2. On an iPhone 8/X/7, press and hold the power and volume down button; On iPhone 6s/6, or older, press and hold down the Home button and the power button simultaneously.
Step 3. After 8 -10 seconds, let go of the power button but keep holding the volume down or Home button when iTunes says "iTunes has detected an iPhone in recovery mode."
Step 4. Your iPhone's display will be completely black if you've successfully entered DFU mode. If it's not, try again from the beginning step.
Step 5. Restore your iPhone using iTunes.

Fix iPhone Speaker Not Working on iOS 11 - Method 6
Method 7. Go to Apple Store for Repairing
If among those six methods above, on one works for your iPhone speaker not working issue, you need think about if it is related to the hardware damage, and ask help form Apple official store.

The Bottom Line
With these seven methods, you can totally get the iPhone speaker not working on iOS 11.3/11.2/11.1/11 issue solved easily. If you have any question about these solutions, or another new and practical method, you can share your messages in the comments below.
More iOS 11 Upgrade Related Articles: