Summary
What to do if your notes on iPhone 7/6s/SE/6/5s/5 not syncing with iPad after updating to iOS 11? Read this guide to learn useful solutions that work for iOS 11/10 and earlier to fix notes not syncing across iDevices.

by Joy Follow @iMobie_Inc
AnyTrans – Smart iOS Note Transfer
AnyTrans manages to sync notes among iPhone, iPad and computer. Download AnyTrans to have a try after reading this guide on how to fix iPhone notes not syncing with iPad.

Free Download
Question: "I cannot find my notes on my iPhone 7 in iOS 11, they are on my iPad Air running iOS 10.3 but not my phone. How do I get my notes to sync between iPhone and iPad?"
Many iOS users experienced notes not syncing between iPhone and iPad after updating to new iOS version (iOS 11). You may find some notes created on your iPhone doesn't appear on iPad via iCloud, or iPad notes fail to sync with your iPhone. To fix this problem, in this post, we will offer you some quick tips to make notes sync between your iPhone and iPad again.
Also Read: Most Common iOS 11 Beta Update Problems and Solutions >
How to Fix Notes Not Syncing Between iPhone and iPad after Updating to iOS 11
Make sure your iPhone and iPad are correctly running the latest iOS 11.
If you have an email account other than the iCloud account designated as the "default" account associated with the Notes application on the iPhone, thus guaranteeing you use the same account on your iPhone and iPad for notes.
Tap on the "Accounts" button within your Notes app on your iPhone. Remember that you cannot sync your "On My iPhone" notes with your iCloud account.
Turned iCloud notes off on both your iPhone and iPad then turned both devices back on.
Check if you have any mail account that also sync note i.e. Gmail, they can also cause confusion with iCloud and syncing notes.
A Better Way to Sync Notes Between iPhone and iPad
If your iPhone notes are still not syncing with iPad after performing the above methods, you can try AnyTrans. Compatible with iOS 11/10.3/10.2/10.1/10, AnyTrans allows you to synchronize notes from iPhone 7/6s/SE/6/5s/5 to iPad Air/Pro/mini and vice verse. Download AnyTrans to have a try >
It supports syncing notes from iPhone to iPad (or from iPhone to iPhone) directly.
It helps you transfer notes from iOS device to computer as html/csv/text to fix notes not syncing between iPhone/iPad and Mac.
If your have backed up your iPhone or iPad with iCloud, AnyTrans allows you to access & view notes in iCloud backup.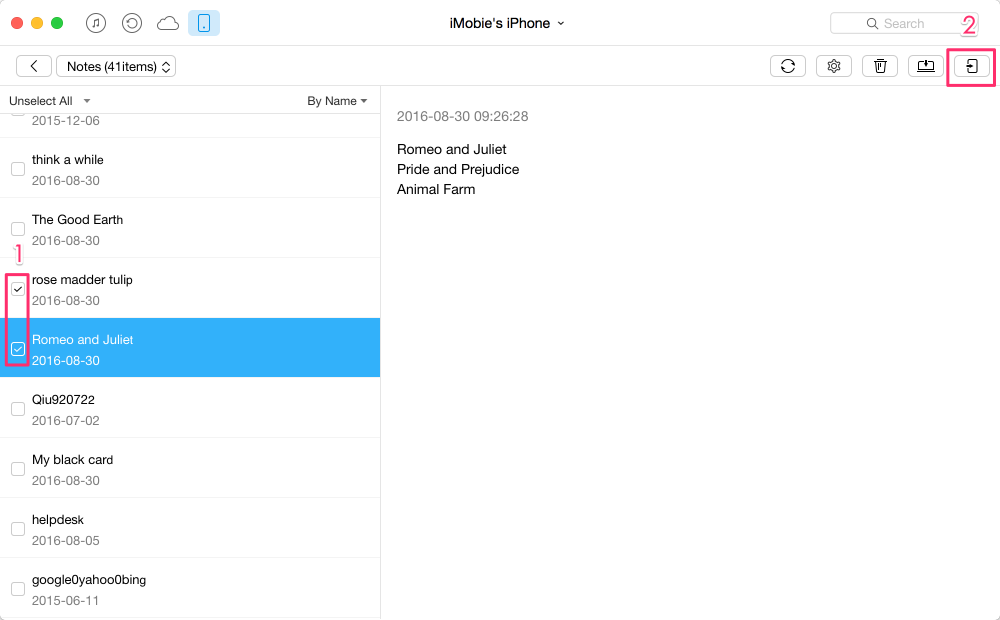 How to Fix Notes Not Syncing Between iPhone and iPad
Also Read: How to Fix iPhone Update Erased Everything & Recover Files >
More iOS 11 Upgrade Related Articles: