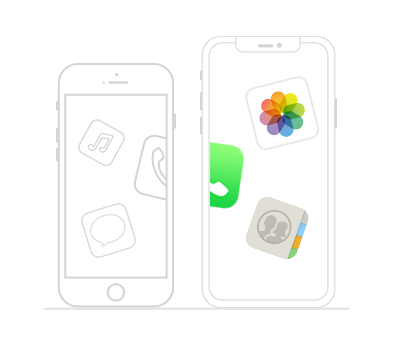 1:1 Clone Content from Your Old iPhone to a New One
The tedious set-up comes with a new iPhone. But AnyTrans Phone Clone spares you such hassle. Upon just a simple click, everything from your old device will be uploaded to the new one. The game-level you just conquered, the photos you took yesterday, the note you plan for shopping and the music you favors will be all there ready for you.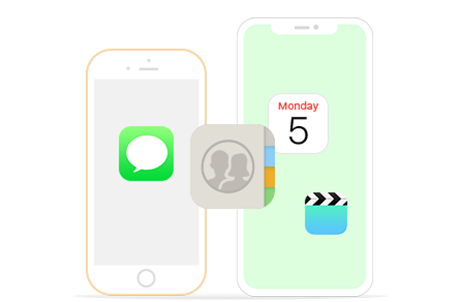 From Any iOS Device to Any iOS Version
Phone Clone not only works between iPhones or iPads. You can also migrate content from your classic iPad mini, which is running iOS 7, to your brand-new iPhone X / iPhone 8 (Plus) now carrying the latest iOS 11. Whenever you buy a new iPhone or iPad, you can install all your data back into it in an eye-blink.
Also see how AnyTrans migrate your iPhone files to computer >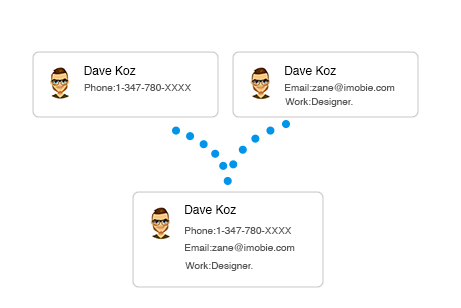 Combine Contents of Two Devices into a Complete Stream Seamlessly
When you have multiple iDevices, Phone Merge works to integrate information dispersed between them. You can consolidate their contents, including music, contact, books, apps notes and more, into your daily use iPhone without removing any original data, and prevent duplicates at the same time.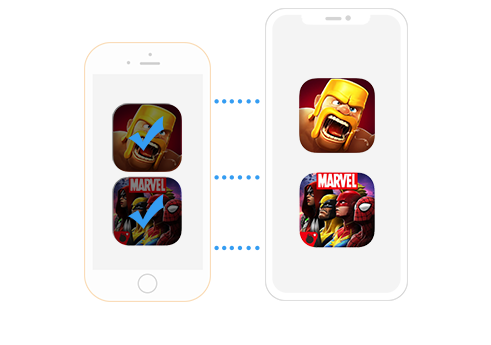 Migrate Your App Data from One iPhone to the Other
AnyTrans is the only solution that supports to transfer associated data within apps. As long as you have the same app installed on your target device, it makes it possible to migrate your app data, game saves and personal settings from one iDevice to the other.
Fully Manage Your iPhone, iPad, iPod, even iTunes and iCloud Content in One Place

AnyTrans
Universal Manager for All Your Apple Products
Free DownloadAvailable for Windows & Mac
Buy Now60-Day Money Back Guarantee