We Will See iPad mini and Wi-Fi iPod
Summary
This afternoon it would appear that not only has the name "iPad mini" been tipped once again, a couple new iPods have been updated as well.
Download and take a tour of AnyTrans, so that you can make use of it after reading this Apple Rumor story.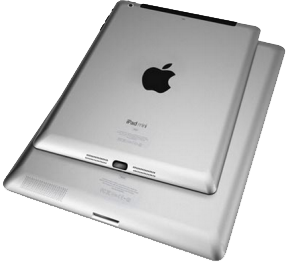 According to Asian sources speaking, the new iPad will have a 7.85-inch display and will indeed be called the "iPad mini." A couple new iPods will be popping up at the same event as this iPad mini, each of them with the ability to connect to wireless internet so that they might connect with iTunes in the Cloud.
Don't Miss: How to Transfer Music from PC to iPod
The iPod touch has had wi-fi connectivity for a while now, but a new one may be coming at this event with a new micro dock – the same 16-pin dock connection that the iPhone 5 has been tipped to have.
There may well be a new iPod nano as well, here coming with its first connection to the web via its own wi-fi ability. With this, users will be able to use iTunes in the Cloud (Best Free iTunes Alternative) with great success.
Have a peek at the timeline below to see what else may be popping up in the next few months from Apple. We're expecting a whole new mobile range, with the standard iPad also getting a small update. This update will also include the new mini dock connector.
The Bottom Line
We have to say that after the introduction of iPhone 4 on 2009, Apple hardly gives us another big things. The following the new iPad and iPhone 4s in fact rarely makes any changes instead of faster memory card. All in all, the world is still eagerly awaiting the sixth iPhone in this fall and hope Apple won't fail us this time.
More Related Articles You May Like
Share Your Thoughts With Us