Recover from Android Device
The Deep Scan function helps you recover lost important data from your Android device thoroughly, like contacts, messages, calendar, photos and so on. Please refer to the detailed guide to make good use of PhoneRescue for Android.
Supported File Types
Contacts, Call Logs, Messages, Calendar, Photos, Music, Videos, App Documents, WhatsApp, Line
Step 1:

Preparations.

Do as following:
Launch PhoneRescue for Android on your computer
Connect your Android device to computer with the USB cable
Choose the data categories to recover and click Next button
To start with, please make sure you have launched USB debugging option on your Android device. By default, PhoneRescue for Android will detect your Android device. If you don't connect your Android device to computer or your Android device is not recognized by our software, you will see "Please connect your device to start recovery" on the interface.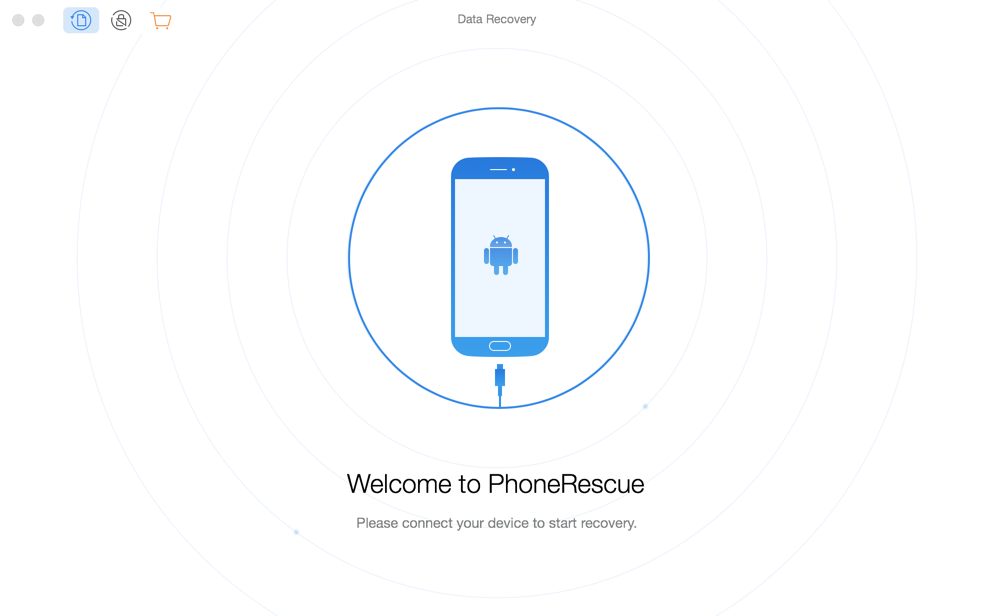 1. When you connect android device to Windows computer at the first time, your computer will install USB Driver for your device automatically.
2. If PhoneResue for Android fails to install APK on your device, please refer to the detailed instructions in this post.
Once your Android device is recognized, you will see the interface below. It displays all file types supported by PhoneRescue for Android. For categories that you don't want to scan or recover, please uncheck the boxes in the front of them.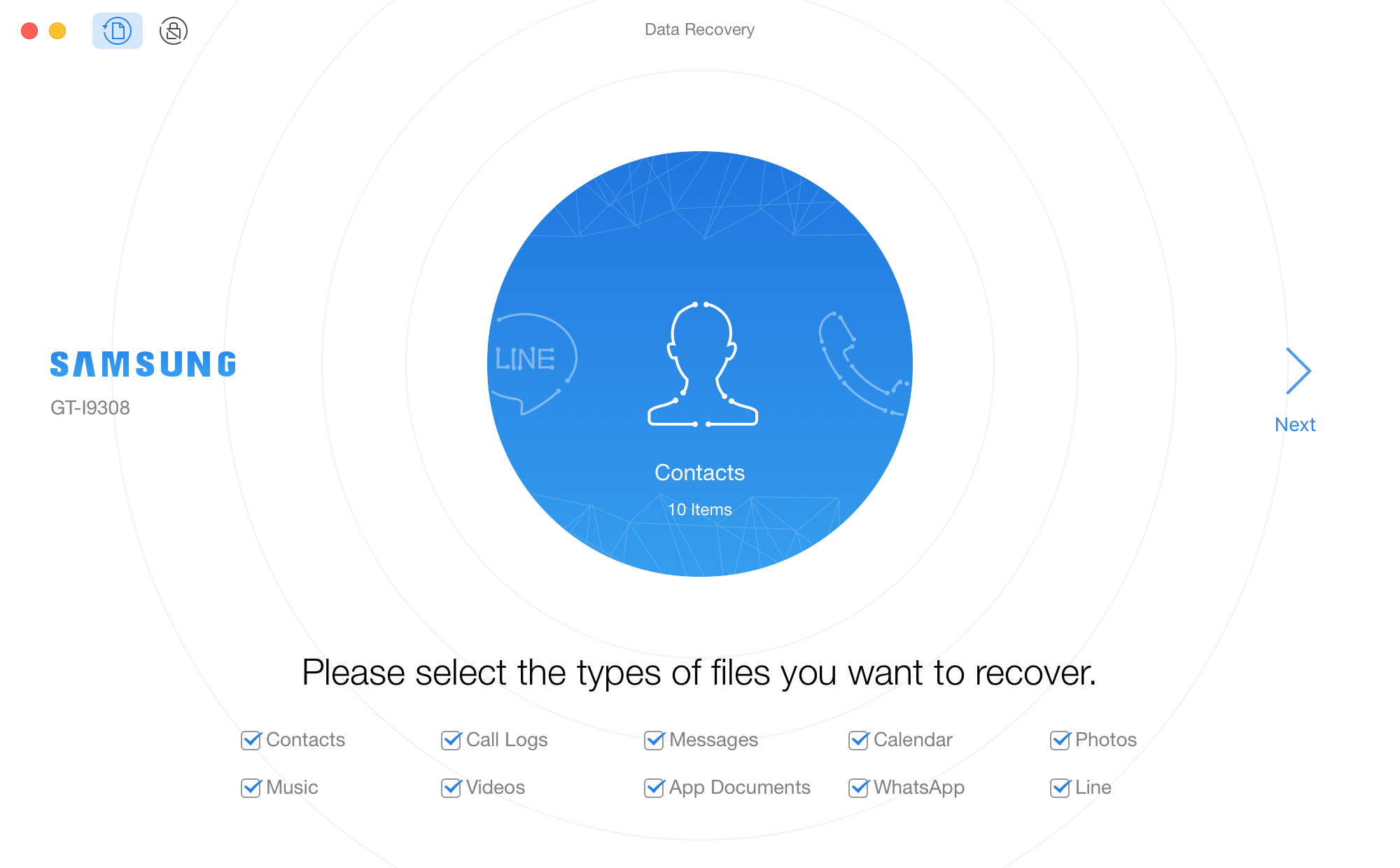 If PhoneRescue for Android fails to recognize your device, you may try these troubleshooting steps to solve this problem.
Step 2:

Analysis.

Do as following:
Wait for the scanning process
Preview the scanned data
If you have rooted your Android device, the Deep Scan function would be available at once. If not, to start with, PhoneRescue for Android will root your device. Once the rooting process starts, the interface below will be displayed. At the same time, rooting your Android device may take a few minutes. Please keep patient.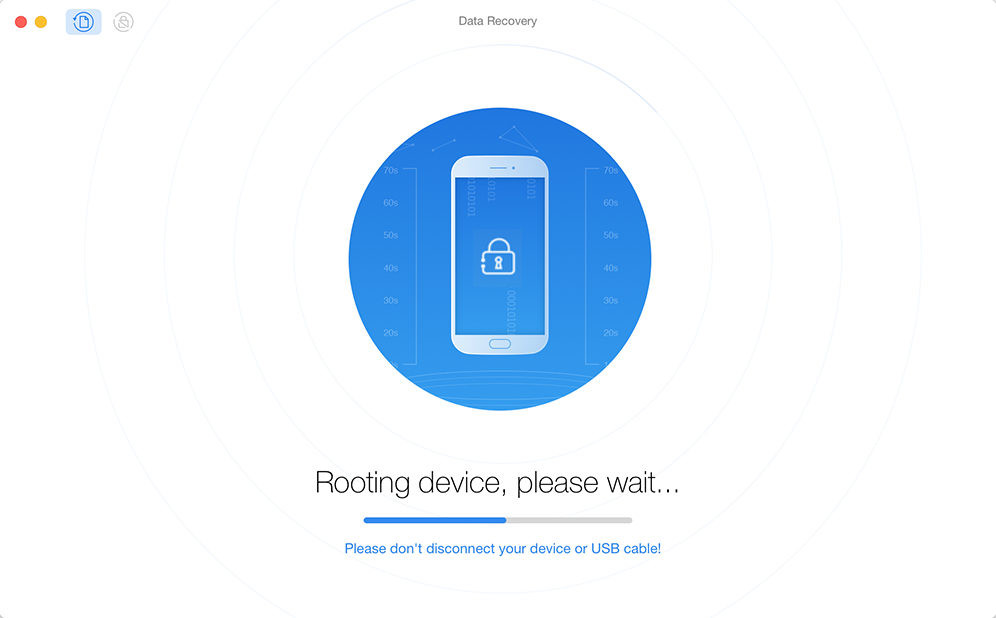 Once the rooting process finishes, the Deep Scan operation will start automatically. The scanning process may take a few minutes based on the amount of data on your device.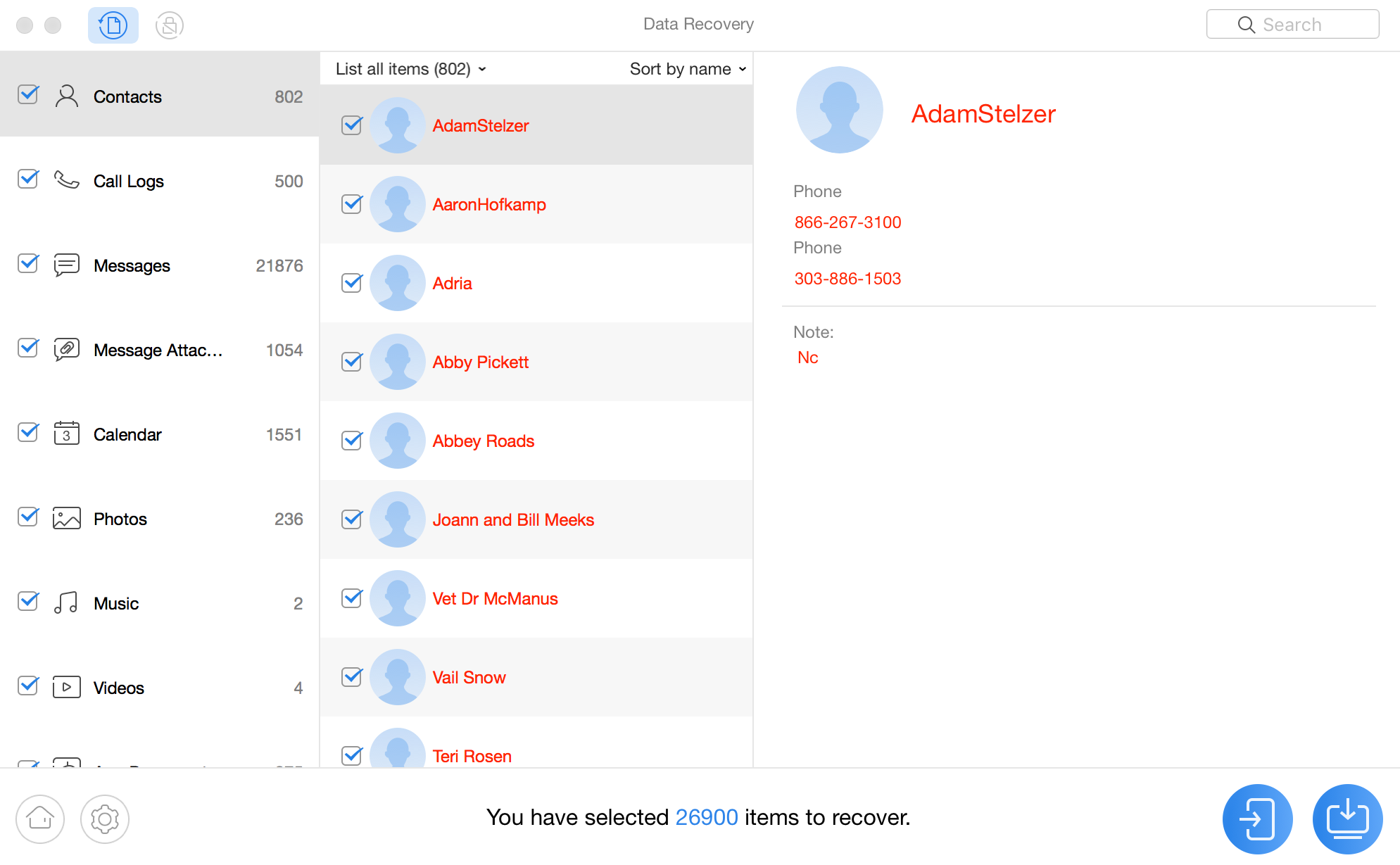 Step 3:

Recovery.

Do as following:
Choose the specific data you want to recover
Click button to recover data to computer
Click button to recover data to devicer
Once the scanning process is completed, you can view the scanning result. Both lost and existed data on your device will be displayed. To only view the lost data, you can choose the option "Only list deleted" instead of "List all items". And you can search data by typing key words in the search box on the upper right of the screen.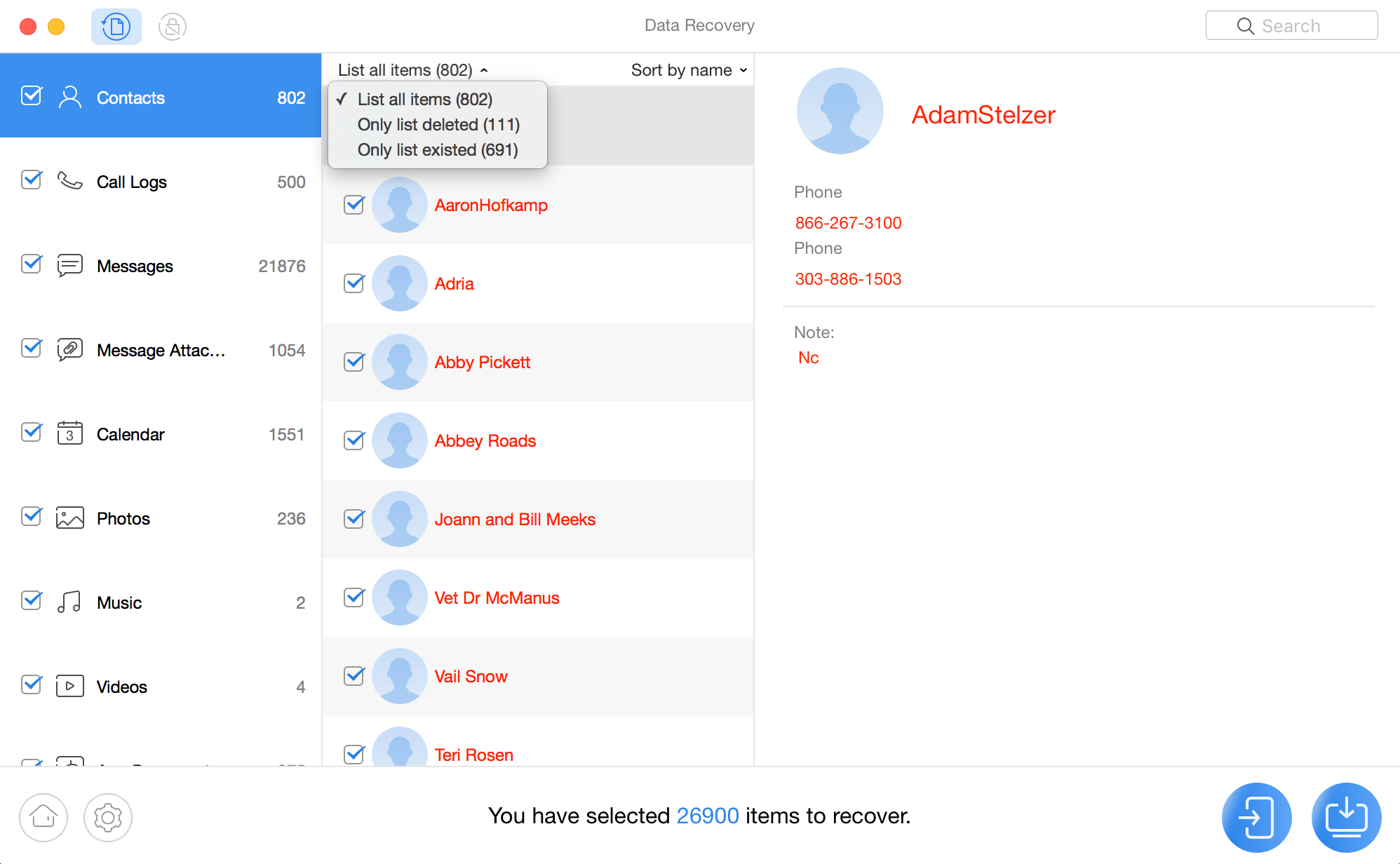 After you choose the specific data you want to recover, please click the Recover button at the lower right corner of the screen. After clicking

(To Computer), your recovered data will be saved on your computer automatically. For personal data (Contacts, Messages, Call Logs, Calendar), you can choose

or

(To Device) as your need.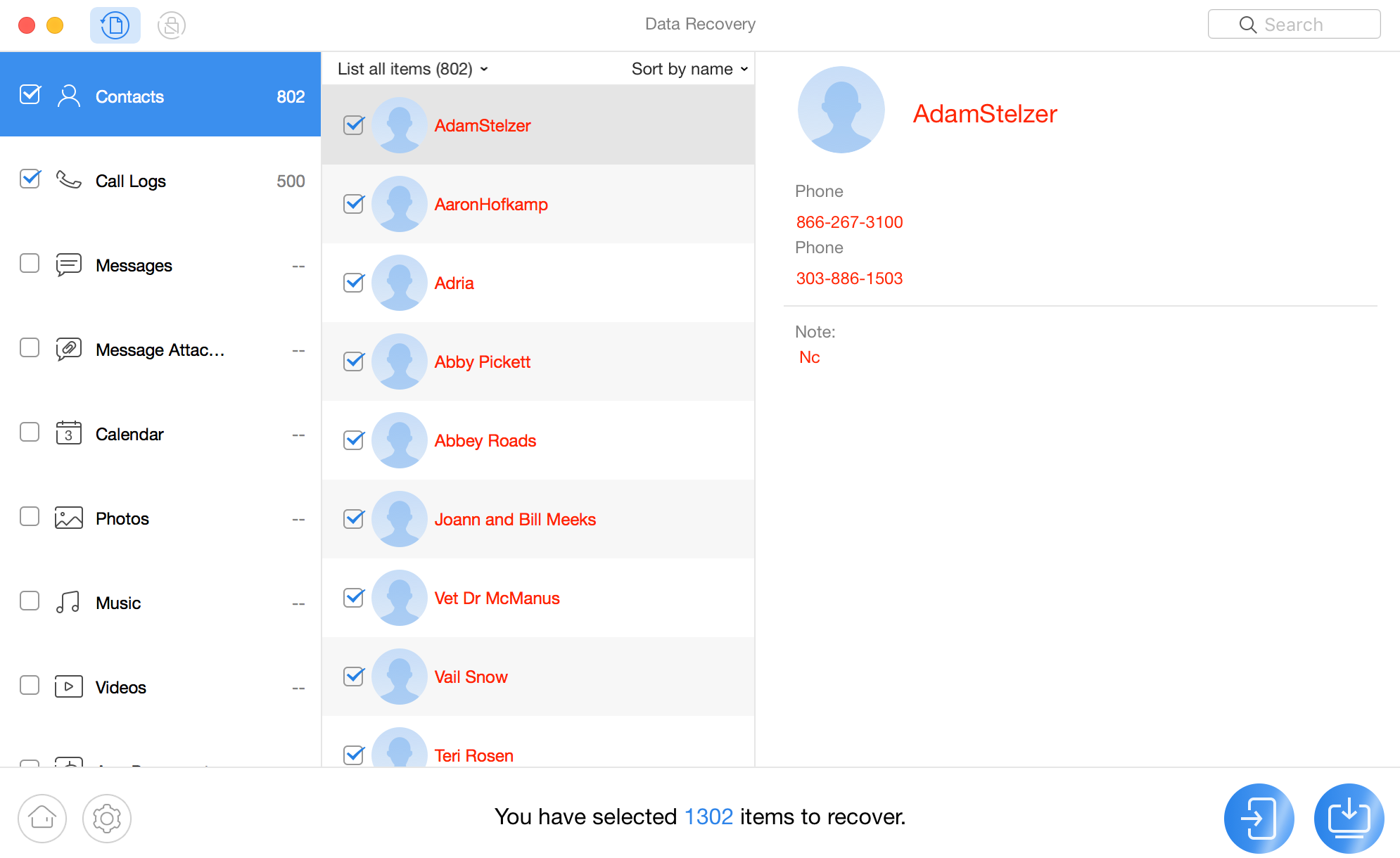 1. Please make sure that the Internet connection is stable during the recovery process.
2. Please don't disconnect your device during the recovery process.
When the recovery process completes, you will see Recovery Completed page. To check the location of recovered data, please click "View Files". To go back to home page, please click "Start Over".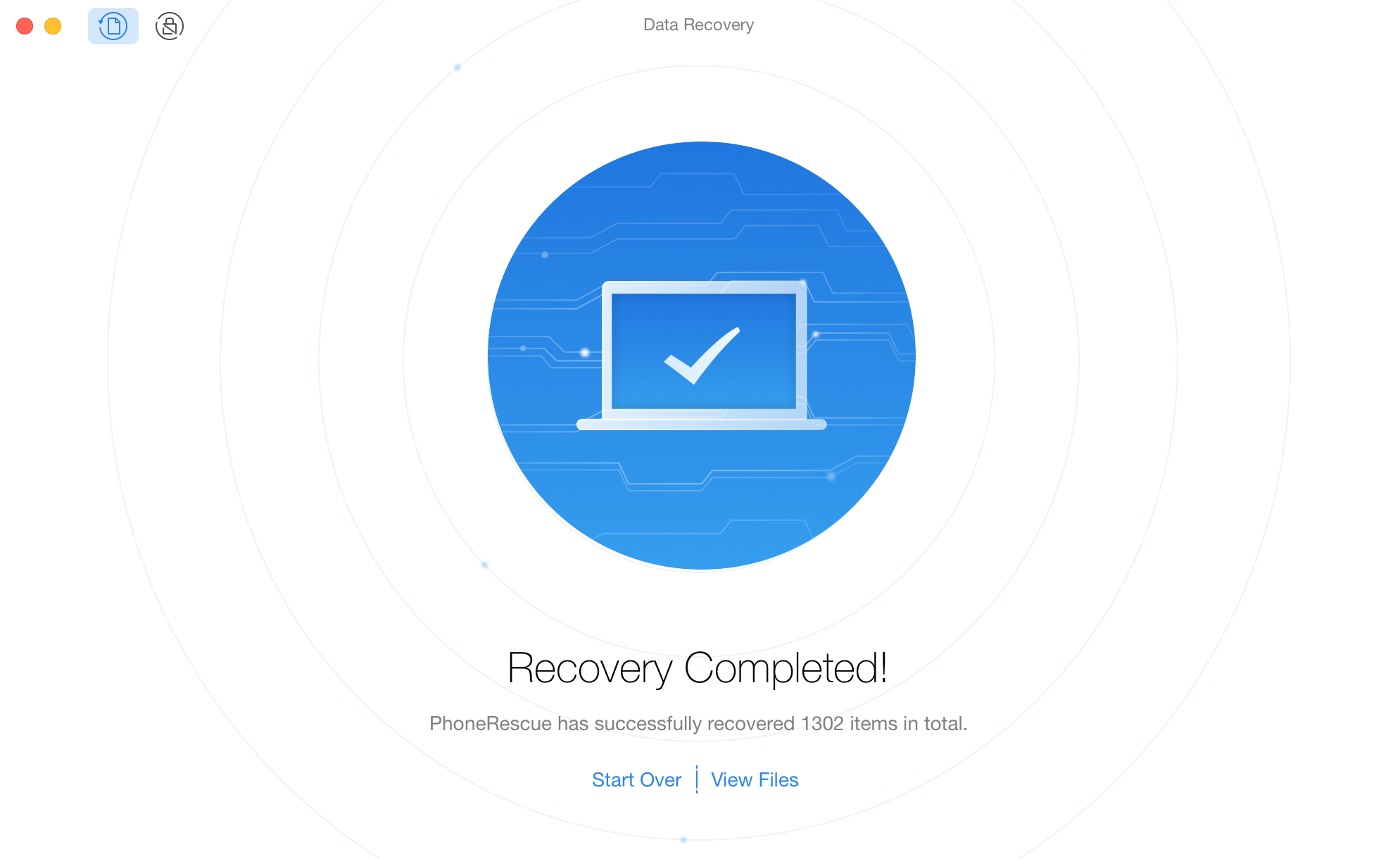 Ask for Help or Contribute to This Guide