Summary
Run into some iOS 12 music bugs like Apple music not working on iOS 12, its down, crashing, or such related iOS 12 Apple music problems? Take these methods in this post to fix them all.

AnyTrans – Best iPhone Music Manager
Download AnyTrans to easily put your iPhone songs just in the right place. You can transfer songs to iPhone, from iPhone, iPad, computer, iTunes, and iCloud.

Free Download
News said that Apple Music attracted over 40 million users, in February 2017, leading Spotify by 10 millions users. There is no doubt about Apple Music popularity, truly.
However, when using Apple Music enjoying your favourite songs, there probably occur various Apple music problems, leading to Apple music not working, or down on your iPhone iPad, especially more users complaining about this issue after the iOS 12/11.3/11.2/11.1/11 upgrading.
So to help our users to easily with Apple music not working on iPhone iPad, especially after installing iOS 11, we sincerely collect this complete guide to fix it. Keep reading.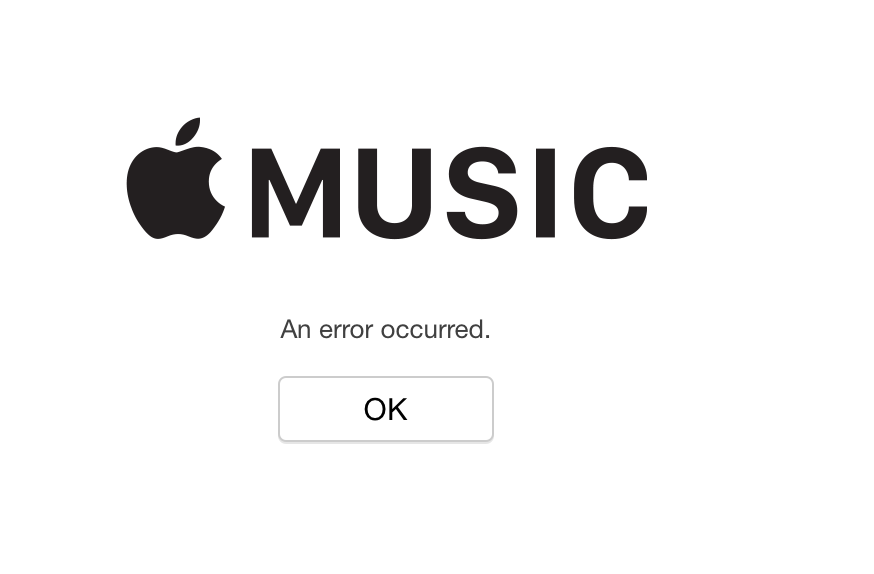 Apple Music not Working on iOS 12/11
What Are Specific Apple Music Problems We May Encounter
To be honest, there could various detailed Apple music problems, which lead to Apple music not working, or down. And we have collected the most common single issue, and list them all below. Check if there is the one you have run into.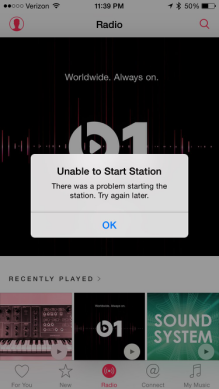 iOS 12/11 Apple Music Problems - Radio Stations Not Working
1. Unable to play music;
2. Unable to purchase;
3. Unable to login;
4. Unable to sync;
5. Unable to download;
6. Radio stations not working;
7. "Unexpected error code 4010" issue;
8. Randomly skipping songs;
9. 'My Music' can not load songs;
10. "Apple Music" freezes (unresponsive/crashing);
11. Can't sync Apple Music songs to iPod;
12. Item Not Available;
13. "This media is not supported" error;
14. Unable to set the Apple Music as ringtone, or background music.
How to Fix iOS 12/11.3/11.2/11.1/11 Apple Music Not Working on iPhone iPad
Method 1. Turn Airplane Mode On and Off
Go to Settings to turn on the Airplane Mode. Wait a few seconds and turn back off again.
Method 2. Restart iPhone iPad
Restart your device and the Music app, then swipe up on the Music app to close it. Finally, relaunch the Music app.
Method 3. Reset Network
Go to Settings > General > Reset > Reset Network Settings to reset your network settings.
Method 4. Update the iTunes to Latest Version
Method 5. Force Restart Your Device
Force restart your device by pressing and holding the Sleep/Wake (On/Off) and Home buttons together until you see the Apple logo.
Method 6. Sign Out iCloud Account out and in
Turn off Show Apple Music by clicking Settings > Music > Then, go to Settings > iCloud to sign out and sign in.
Method 7. Try Different Way to Launch Apple Music
Go to Settings > Music > Join Apple Music.
Method 8. Restore Your Device
Then last solution is restoring your iPhone iPad to fix Apple music not working. Firstly you need back up your device with iTunes. Then reset your device by Settings > General > Reset > Erase All Content and Settings > Set up it again. If your Apple Music is working well, now you can restore your device from your iTunes backup. You can refer to this guide for iTunes backing up and restoring: How to Backup & Restore iPhone iPad with iTunes >

The Bottom Line
With these 8 methods above, you can totally fix iOS 12/11.3/11.2/11.1/11 Apple music not working. Besides, if your brand-new iPhone 8(Plus)/X has the same Apple music issues, or so does iOS 10.3.3/10.3.2/10, they works for them, too. If you have another method for this issue, please leave it in the comment, and we will update it as soon as possible to help more users. Thanks.
How to Fix iOS 12/11.3/11.2/11.1/11 Apple Music Not Working on iPhone iPad