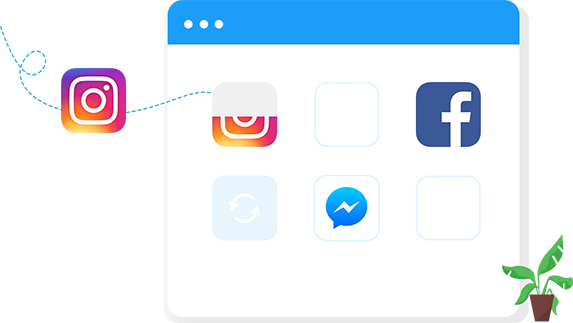 App Backups Give You Peace of Mind
Every time you download or update an iOS app via AnyTrans, it will be stored locally on your computer as well. With each version of each app being safely backed up, you can always reinstall any mistakenly deleted or unexpectedly lost app to your iPhone, even if it's no longer available in App Store. Or, if you don't like the new version of an app, just go back to the older version without a hitch.
Download Once, Install As Many Times As You Wish
Downloading a 2GB app on iPhone once is enough. Downloading it 3X over to different devices is really annoying. Downloading 50 apps like this separately for each device? Completely insane. Now with AnyTrans, you'll never have to endure such pain. Just download the apps once on your computer, and then install them to as many devices as you need in minutes. This would save you a huge amount of bandwidth, time, and efforts.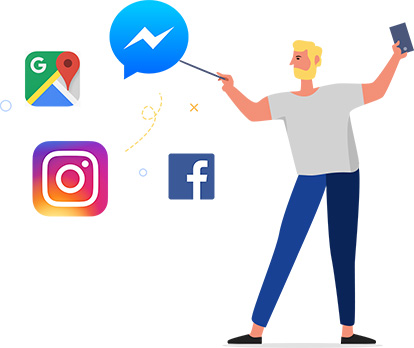 Efficient App Management with Just One Tap
With hundreds of apps on your iPhone, it's really a challenge to manage them one by one. To help you spend less time managing apps and more time enjoying your life, AnyTrans offers you a much more efficient solution. Just select the apps you want to install, update or delete, and with one single click, all the apps will go as you want in bulk. You can leave and get yourself a cup of coffee, and let AnyTrans take care of the apps for you.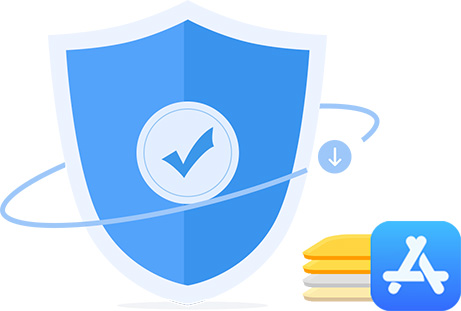 100% Official and Secure, Guaranteed
If you are concerned about the security issues or whether the apps downloaded via AnyTrans is official, then relax. We are not breaking the App Store. Instead, we use the official App Store Search API, which means all the apps you download within AnyTrans are just the same as what you download from your iPhone's App Store. Besides, every Apple ID login within AnyTrans is protected with the same encryption used by Apple. That makes sure no one but you has access to it.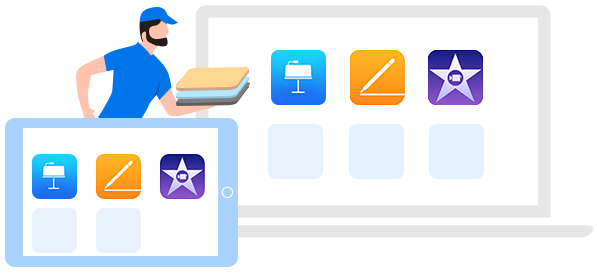 Share App Files Between iDevice and Computer
As more and more of you are now working both on iPad and computer, AnyTrans makes it easy for you to start writing a document, editing a video, or reading a book on iPad, and finishing it on computer. You can transfer files of Pages, Keynote, Numbers, iMovie, GarageBand, Kindle and more apps from your iPhone/iPad to computer, and vice versa. Pick up right where you left off. Also, you can remove unused files from your iOS device to free up precious storage.
Fully Manage Your iPhone, iPad, iPod, even iTunes and iCloud Content in One Place
AnyTrans®
Universal Manager for All Your Apple iProducts
Free DownloadAvailable for Windows & Mac