Extension Manager
There are a lot of other software components on your system including widgets, applications plugins and add-ons. With MacClean, you can remove these files smoothly. Please refer to the detailed guide to make good use of MacClean.
Step 1:

Preparations.

Do as following:
Open MacClean from your Dock or Application List
Click Optimization Tools (1)
Choose Extension Manager (2)
Once you launch MacClean successfully, you will see the interface below: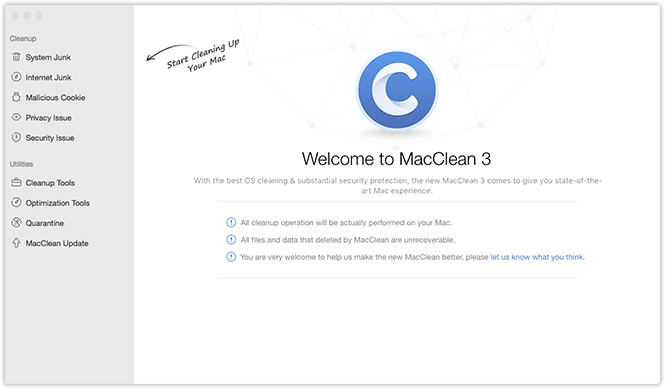 Please select Extension Manager under Optimization Tools. Then, you will see the interface as below: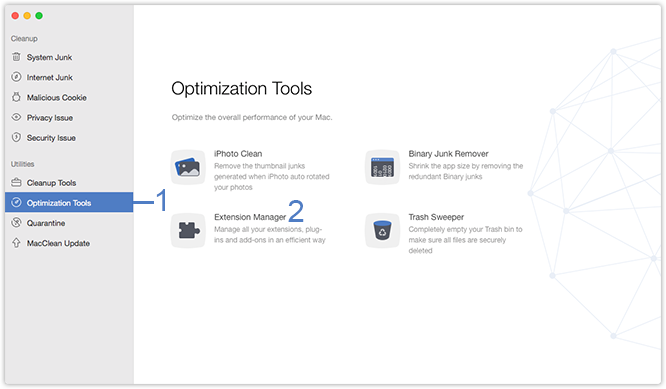 Step 2:

Analysis.

Do as following:
Wait for the analysis process
Usually, the analysis process will finish quickly. But sometimes it may vary based on the size of files. Please keep patient.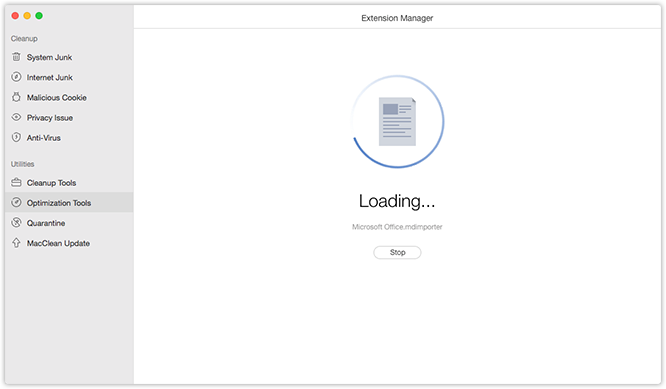 Step 3:

Cleanup.

Do as following:
Tick Remove button (3) to delete extensions
Click Remove (5) to reconfirm the cleaning
MacClean lists all files in categories automatically. You can choose any category to manage as you need. To disable items, please change the blue switch (4) to grey. To remove these files, you need to reconfirm by choosing Remove (5) after clicking Remove (3). To abort the cleaning process, please click Cancel button (6).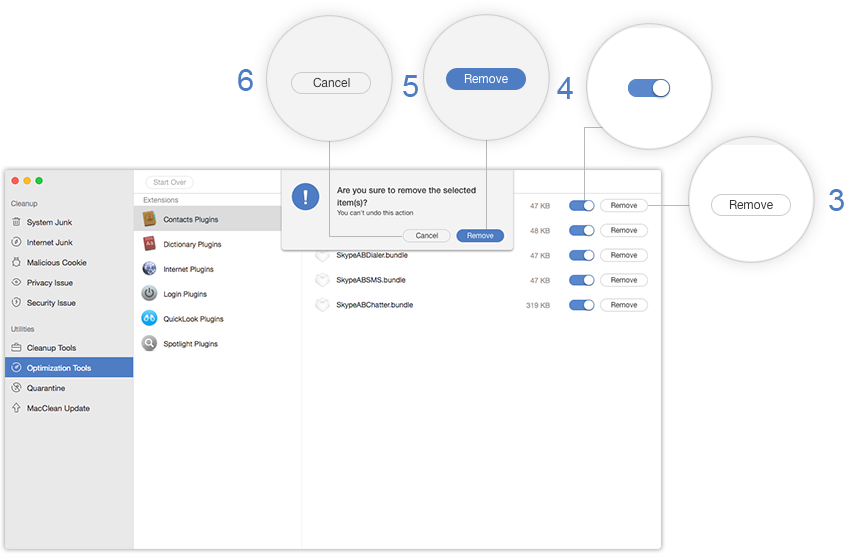 Please notice that once you delete the data with MacClean, it will be erased permanently. Please be cautious before starting the cleaning process.
After finishing cleaning process, you will see the Cleanup Completed page. To go back to the previous page, please click Start Over button (7).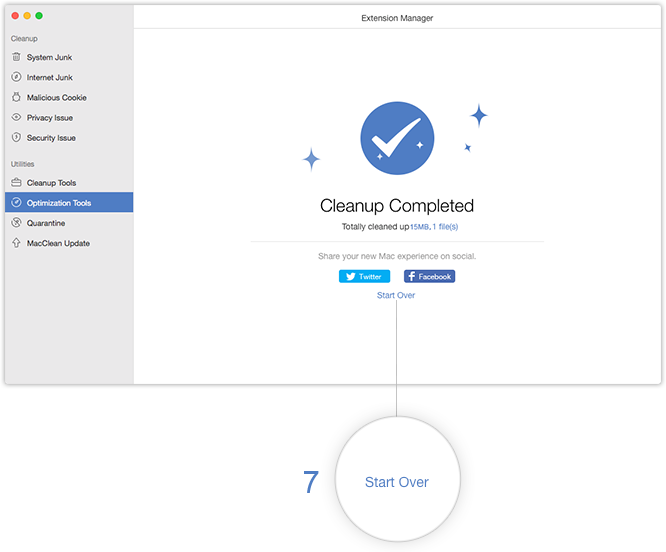 Ask for Help or Contribute to This Guide