Basic Information of MacClean
Learn the introduction, basics and settings to facilitate your routine use. Please refer to the detailed guide to make good use of MacClean.
Introduction
MacClean is a cleverly and creatively designed cleaning app, which brings great news for millions of Mac users to clean, optimize and protect their Macs. With few clicks, you can clean all junks generated by system and browsers. With versatile tools, you can manage files, extensions and apps as you want to free up space and get Mac optimized. It also brings in new features to detect and remove malicious cookies, potential risks safely to protect your Mac from possible privacy leak and data loss.
Supported File Types:
| | |
| --- | --- |
| System Junk | User Junk, OS X Junk, Development Junk, App Leftover |
| Internet Junk | Safari Junk, Chrome Junk, Firefox Junk, Opera Junk |
| Malicious Cookie | Safari Cookie, Chrome Cookie, Firefox Cookie, Opera Cookie |
| Privacy Issue | Recent App Usage, Recent App Document, App Private Histories |
| Cleanup Tools | Old & Large Files, Duplicates Files, Language Files, File Erase, App Uninstaller |
| Optimization Tools | iPhoto Clean, Binary File Clean, Extension Management, Trash Sweep, iTunes Backup Clean |
| Quarantine | Manage Infected Files |
Interface Overview
Starting Interface
When you open MacClean, you will see the MacClean Welcome Interface and Function List on the left side of the page.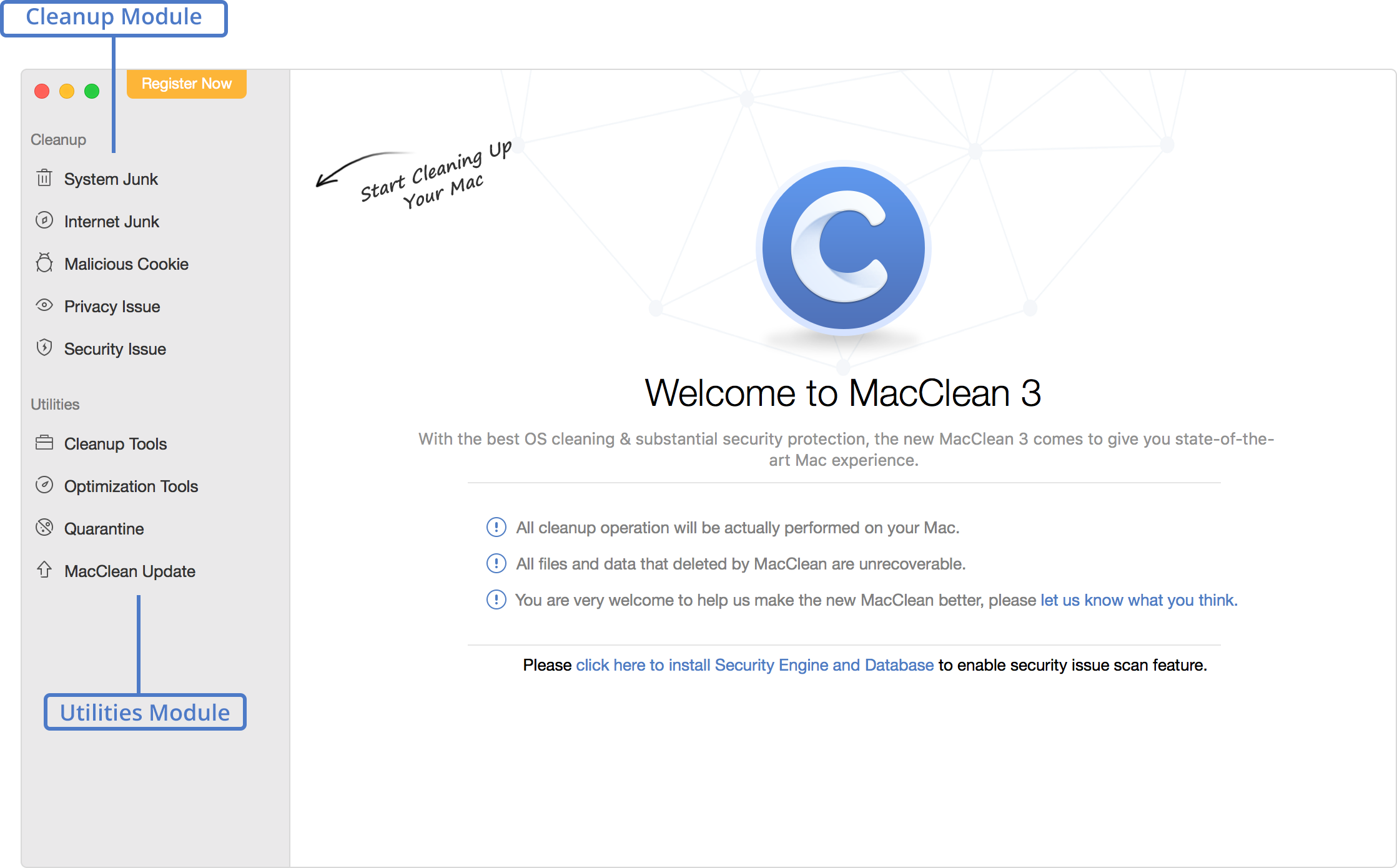 Function Button Before The Cleaning
For each function you choose from the Function List, you will see a short description about its usage. And you will see a Scan button under each function. Take internet junk cleanup for an example: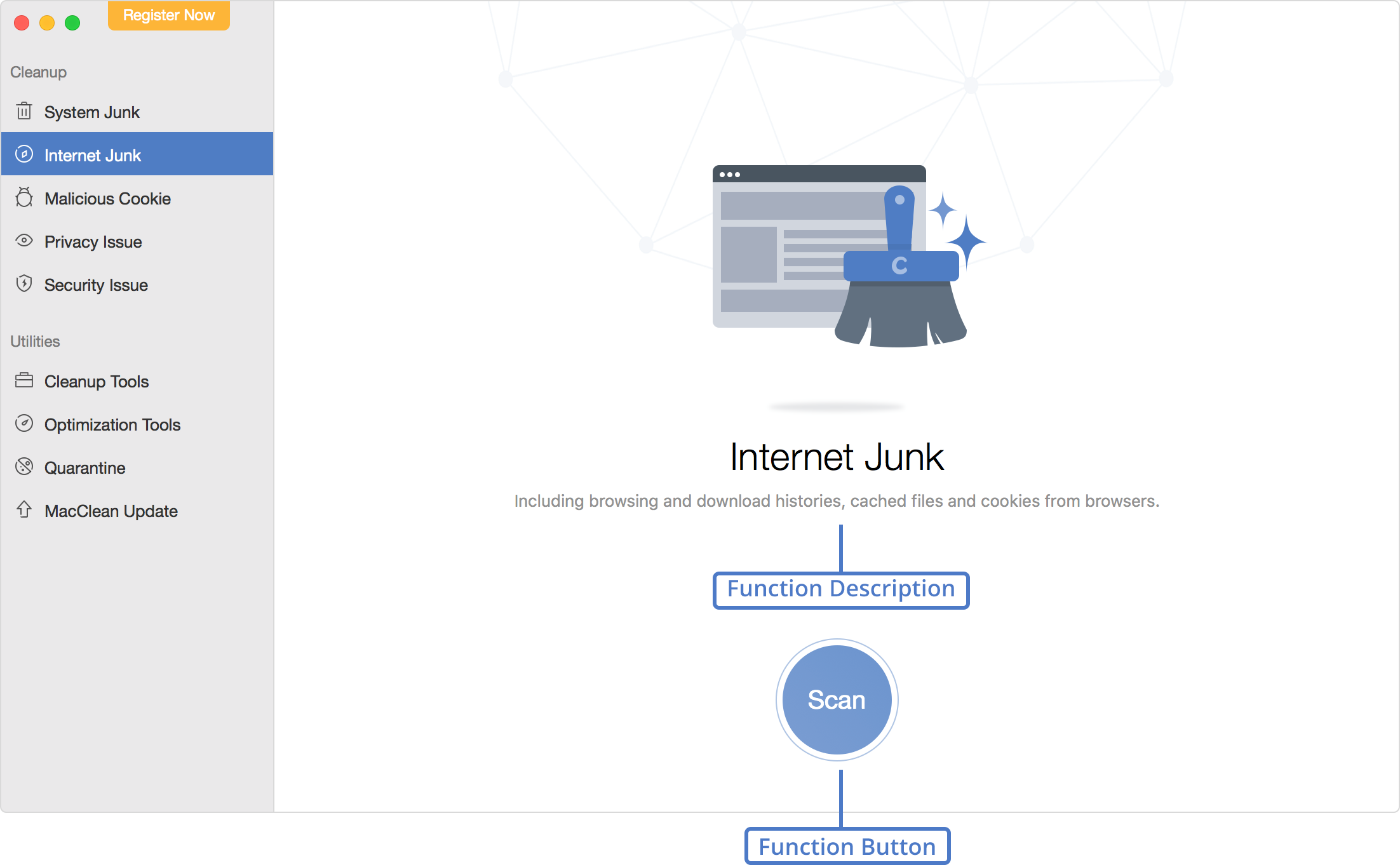 Scanning Results Page
After finishing the scanning process, you can preview the result page and details of the data to check before cleaning them.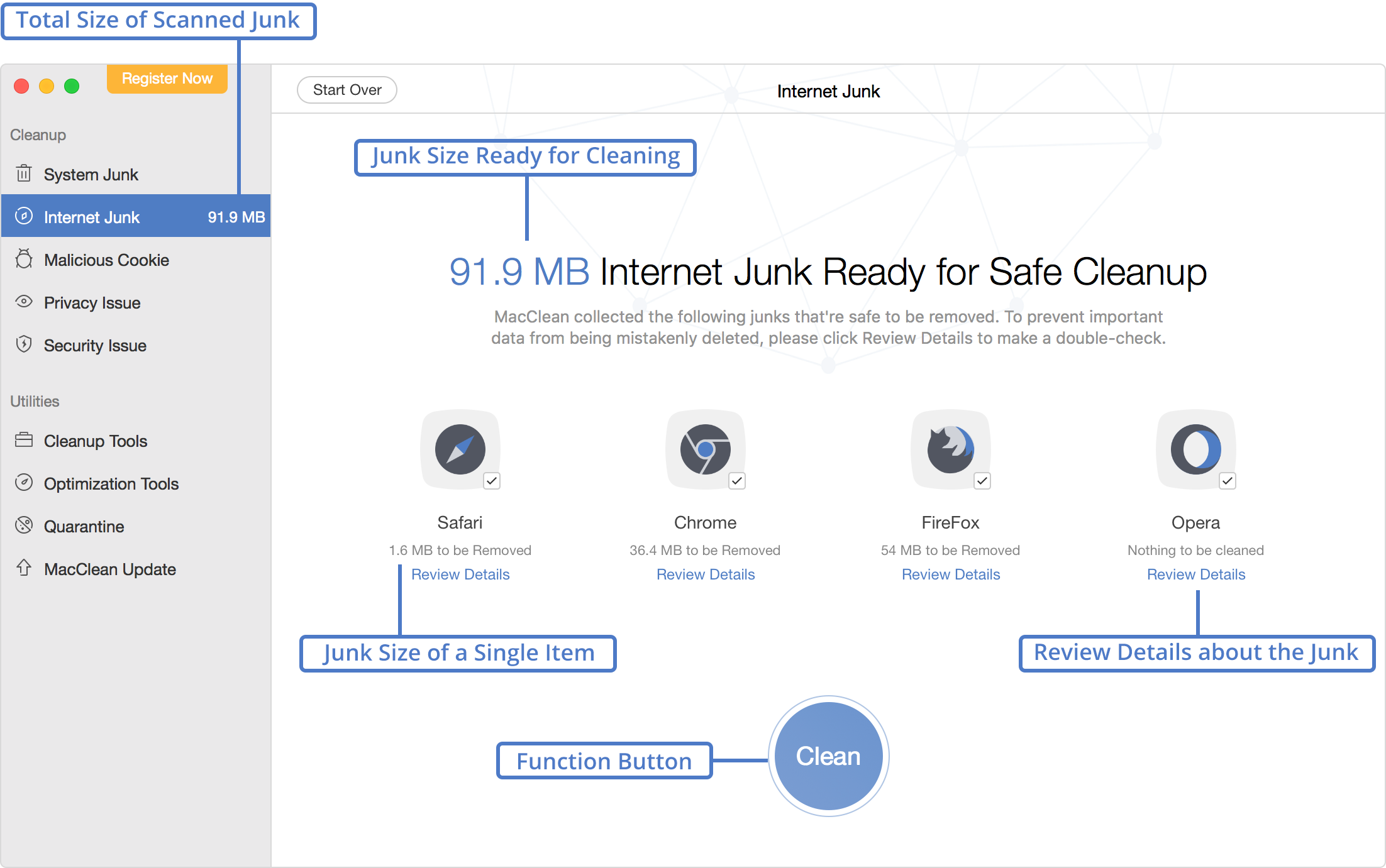 Detailed Scan Results Page
You will see interface like below when you decide to review details about the scanned file.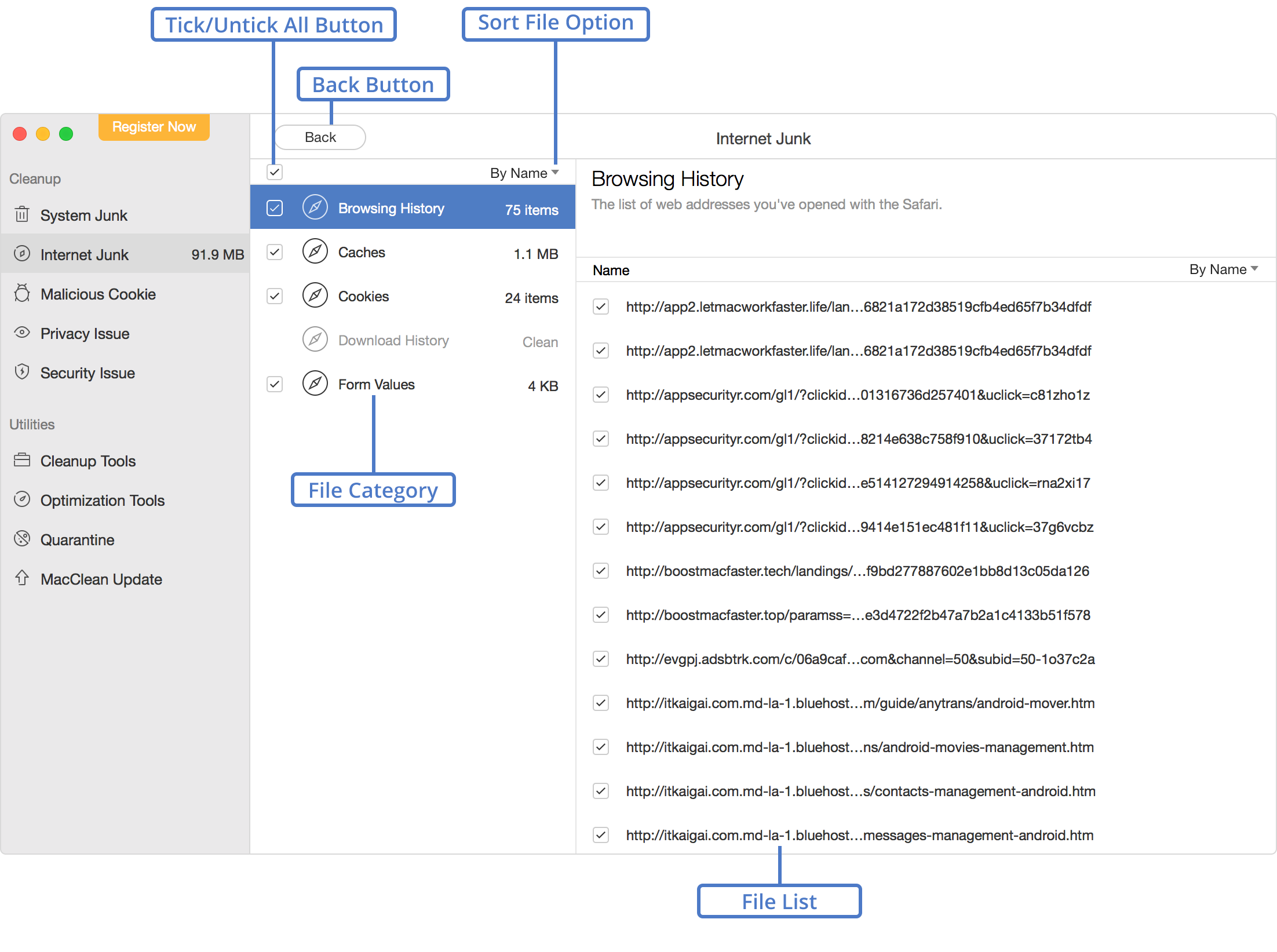 Cleanup Complete Page
When the cleaning process completes, you will view interface below: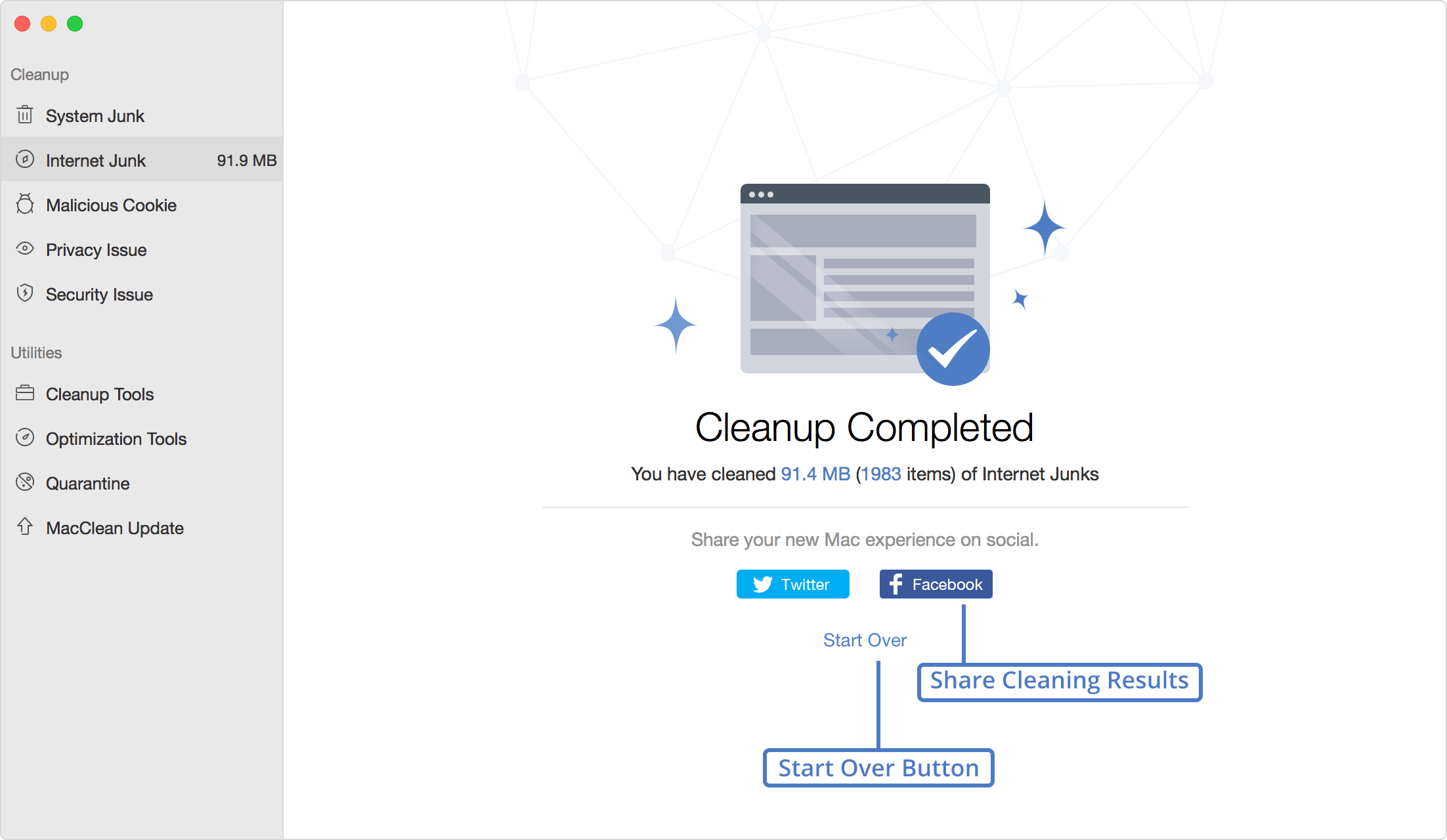 Language Preferences
To make MacClean meet your language preference, please learn how to choose language prior to your use. At present, MacClean supports 7 languages (English, Japanese, German, French, Spanish, Arabic and Simplified Chinese). You can choose preferred language when you firstly launch MacClean or switch it from the menu bar based on your need.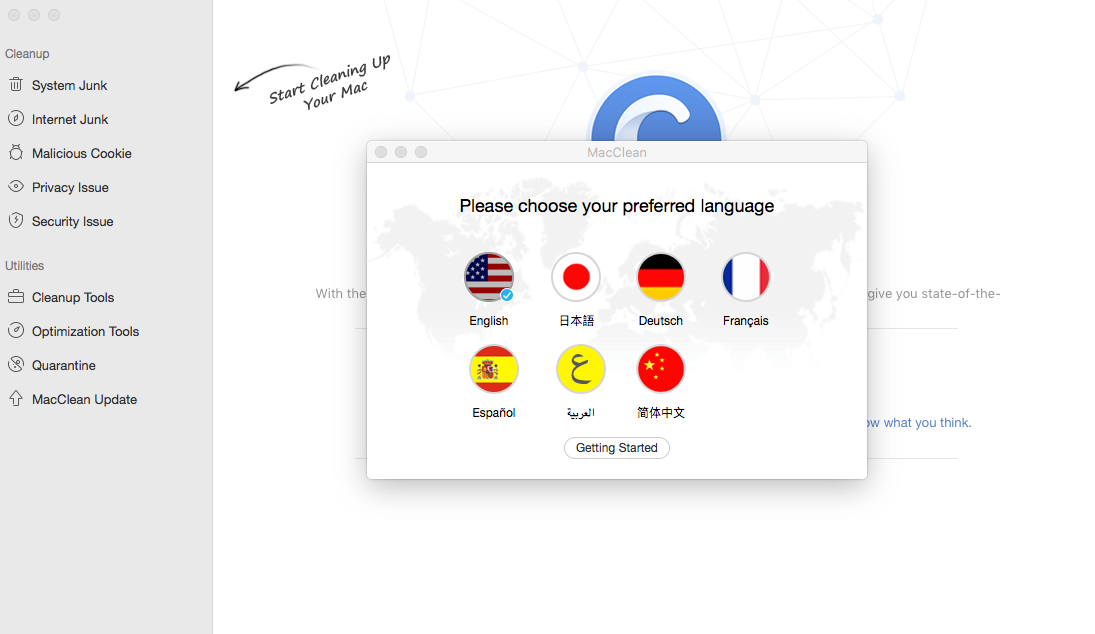 Register
With MacClean license code, you will be able to remove all cleaning limitations from the free version. Please simply click Register Now button on the upper left corner of MacClean Homepage and then input your purchased license code. Please copy and paste the license code to avoid any typing mistakes. Meanwhile, please make sure the Internet connection is fine while registering.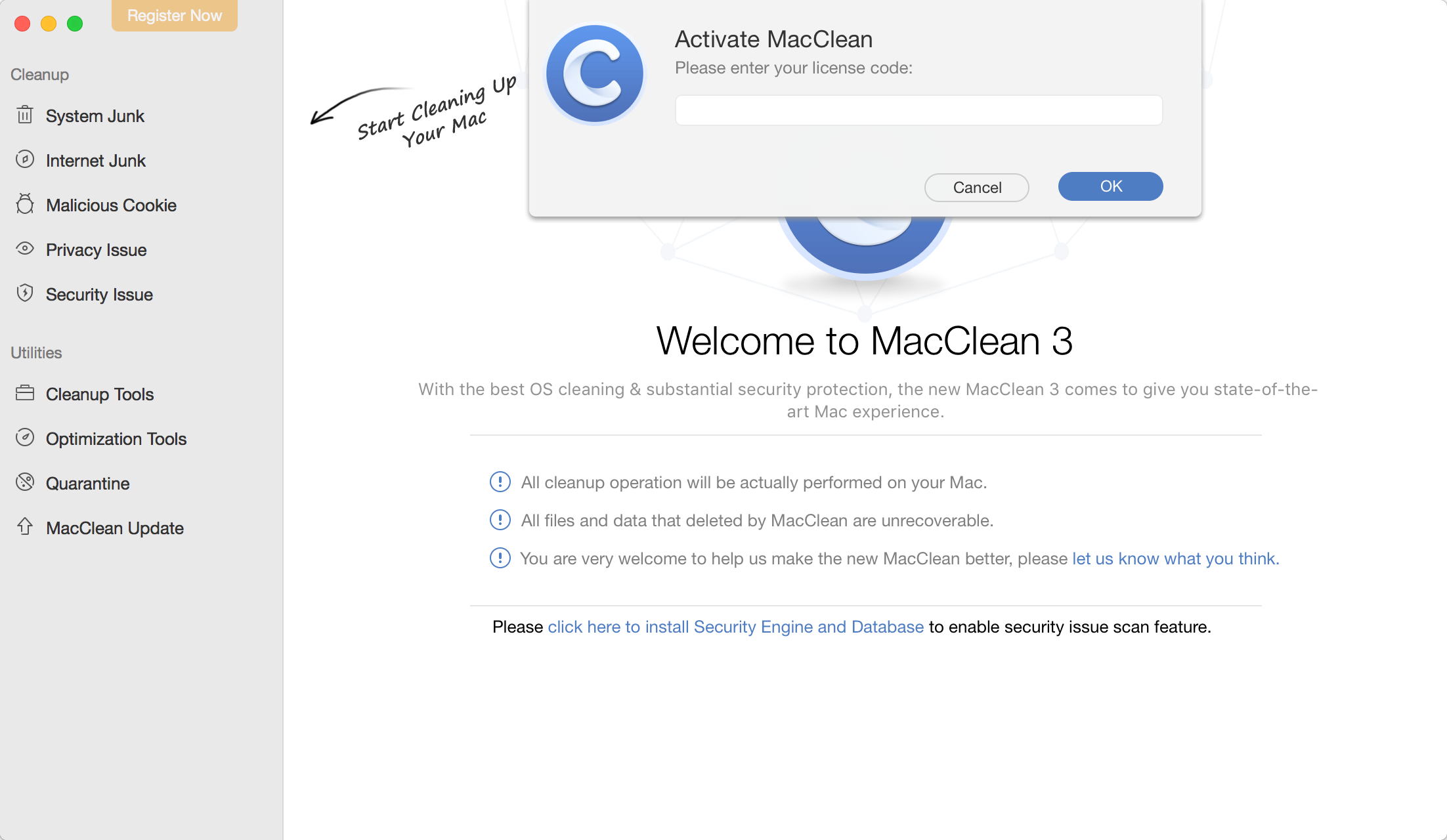 Once MacClean registers successfully, the interface below will display. Then the Register Now button will disappear.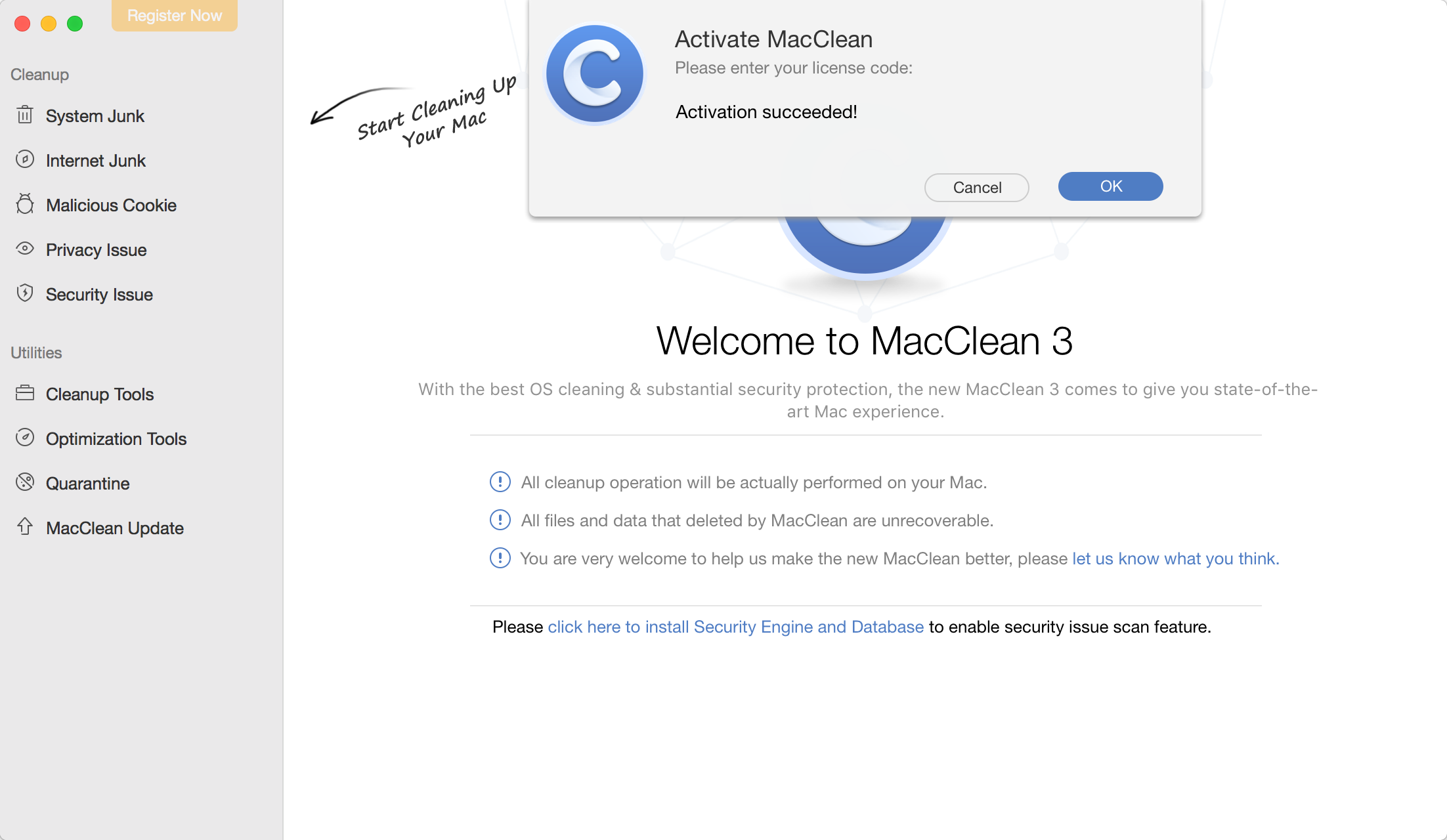 Ask for Help or Contribute to This Guide