Language File Clean
Language File Clean option enables you to clean the multilingual files located in apps, which take up your disk space but you may not use anyway. You can remove useless files based on your needs. Please refer to the detailed tutorial below to make good use of MacClean.
Step 1:

Preparations.

Do as following:
Open MacClean from your Dock or Application List
Click Cleanup Tools button (1)
Once you launch MacClean successfully, you will see the main interface as below: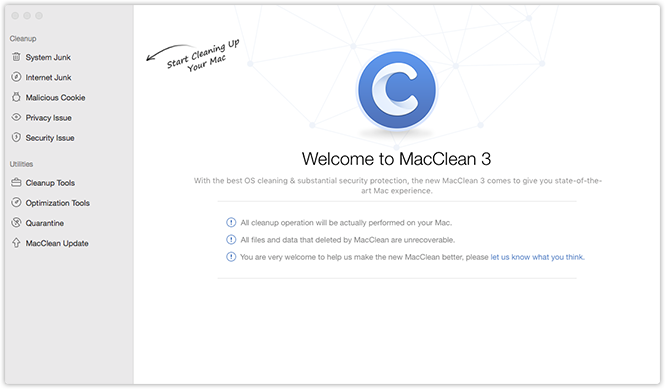 Please select Language File Clean button (2) under Cleanup Tool. Then, the interface will be displayed as below: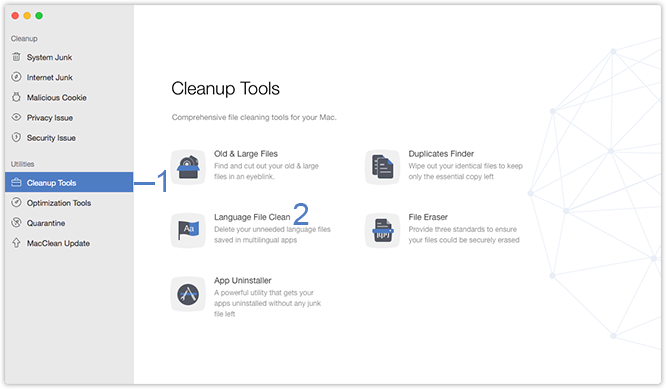 Step 2:

Analysis.

MacClean will list the multilingual files located in your applications automatically. You can decide to select or deselect (3) all languages as you need. And you also can check the number and size of the files you tick from the bottom (4).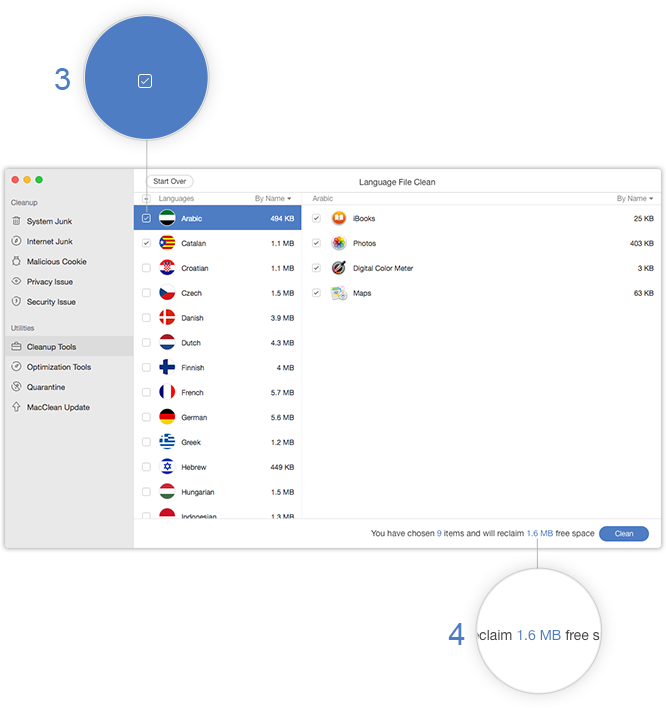 Please notice that once you delete the data with MacClean, it will be erased permanently. Please be cautious before starting the cleaning process.
Step 3:

Cleanup.

Do as following:
Click Clean button (5)
Click Remove button (6)
For any possible accidental operations, please click Remove button after clicking Clean to continue. To abort the step and go back to previous page, please click Cancel button (7).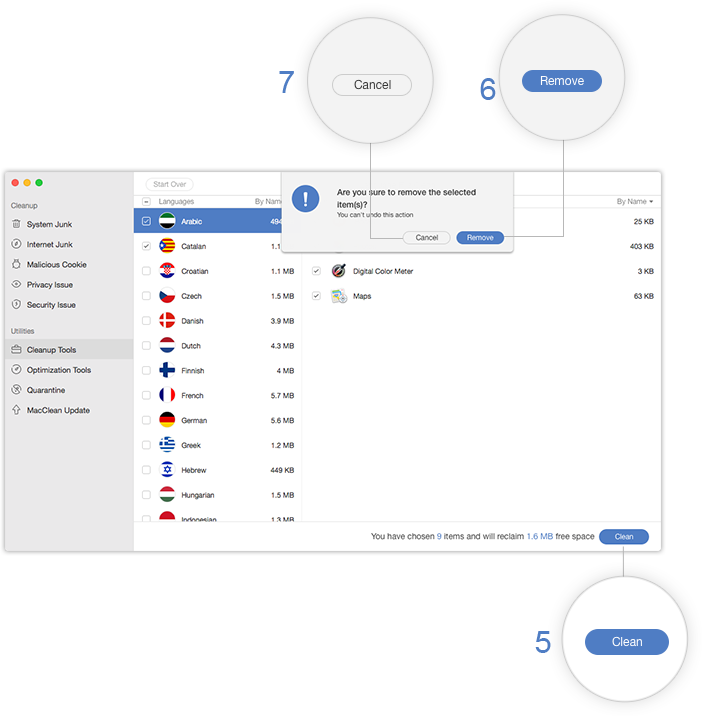 1. It's safe for your computer system to delete some language files;
2. The default system language and the international language (English) are protected in MacClean from being erased.
After clicking Remove button , you will see the Cleanup Completed page. To go back to the previous page, please click Start Over button (8).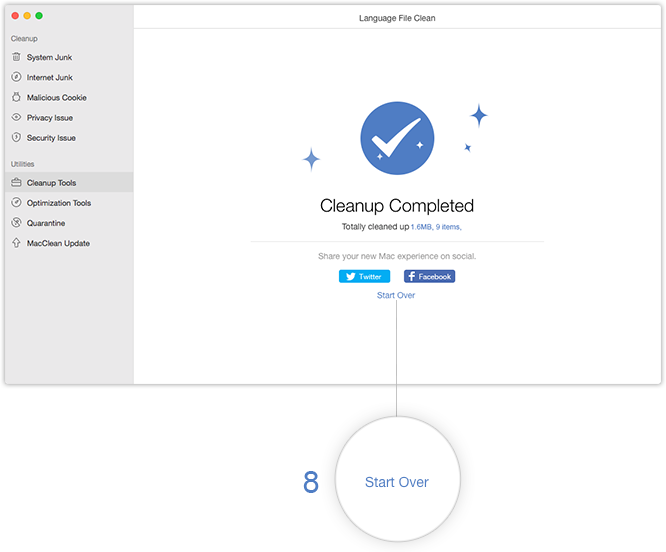 Ask for Help or Contribute to This Guide